The Premier Series Review
In this review · Overview · Wine Review · Membership Benefits · Gift Review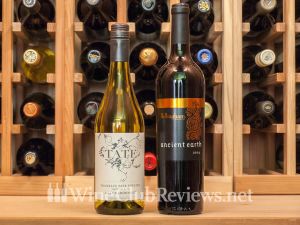 The Premier Series Wine Club is an affordable two-bottle wine club featuring International wine and delivering solid value. We've been receiving wine from International Wine of the Month Club for years now and while some of the selections are common among the other wine clubs, they do a great job of selecting special International, and especially Italian, wines. We've liked nearly every wine we've ever received from them (with one notable exception).
This subscription makes a great gift, but if you're ordering for yourself, you might find yourself getting bored after a year. The company often repeats wines (new vintages of course), particularly white wines from Europe.
Also worth noting, International Wine of the Month Club wines are often seen in other wine clubs.
One of three wine club levels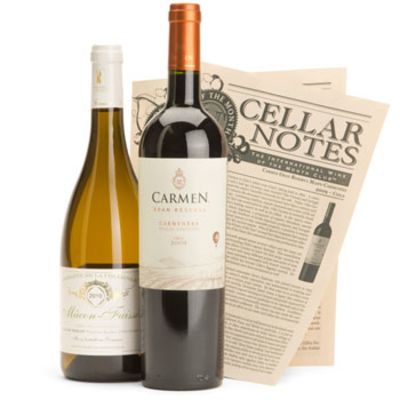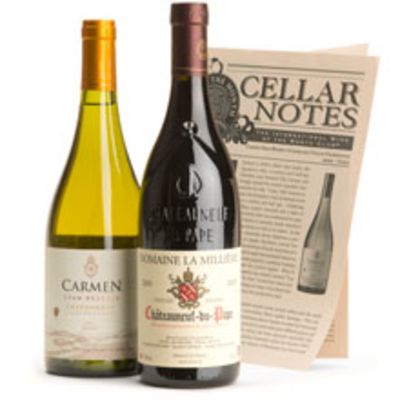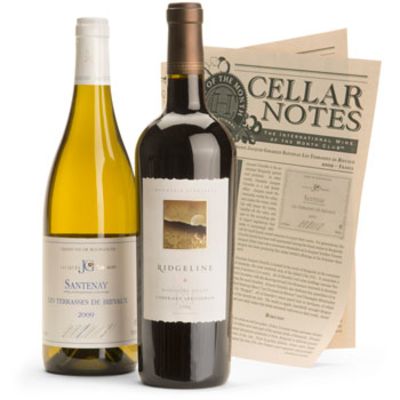 Premier Series Wine Review
My Premier Series
Wine Ratings
| | |
| --- | --- |
| Quality of Wine | |
| Price of Wine | |
| Wine Curation | |
Curation Process. International Wine of the Month Club uses a two-tiered tasting panel consisting of up to 30 tasters and is comprised of wine enthusiasts who run the gamut from industry professionals, to serious amateur collectors, to casual wine lovers. In this way, the diversity of preference, experience, taste, and style that exists within their club membership is correspondingly represented in the wine selection process. Only those wines that are most highly regarded by the panel, generating an affirmative consensus among the members, become featured in the club.
We've been drinking wine from International Wine of the Month Club's on a regular basis for more than seven years now. If you're looking to explore palate-friendly wines from around the world, you've found a great wine club to join. Most of the wines aren't special, but they're of good quality and they're consistent. We feel The Premier Series offers quality wine at a fair price (close to suggested retail).
Here are the highlights of the many Premier Series shipments we've received:
Old World (Spain, France, Italy)
Bodega 11 Pinos
2010 Old Vines Bobal Red Wine from Manchuela, Spain
Torre Oria Cava Brut
NV Dry Sparkling Wine from Utiel Requena, Spain
Bodegas Val de Vid
2009 Condesa Eylo Veredejo from Rueda, Spain
Domaine de la Collonge
2010 Macon-Fuisse from Burgundy, France
Chateau Sainte Eulalie
2007 Plaisir d'Eulalie Minervois from Languedoc, France
Guigal
2006 Rouge from Cotes du Rhone, France
Stefano Massone Vingeto Masera
2008 Gavi from Piedmont, Italy
Il Molino di Grace
2005 Chianti Classico from Tuscany, Italy
Caldora
2009 Montepulciana d'Abruzzo from Ortona, Italy
Southern Hemisphere (Australia, New Zealand, South America, South Africa)
Angove Family Wine Makers
2008 Nine Vines Viognier from South Australia
Water Wheel
2008 Memsie Homestead Red from Central Victoria, Australia
Fernz
2010 Sauvignon Blanc from Marlborough, New Zealand
Seven Sisters
2010 Dawn Pinotage/Shiraz Blend from the Western Cape of South Africa
Carmen Gran Reserva
2010 Chardonnay from Casablanca Valley, Chile
Casa Silva Reserva
2008 Carmenere from Colchagua, Chile
United States
Dry Creek Vineyard
2008 Sauvignon Blanc from Dry Creek Valley (Sonoma), California
Pedroncelli Family Vineyards
2007 Petite Sirah from Dry Creek Valley (Sonoma), California
Milbrandt Vineyards
2009 Traditions Pinot Gris from Columbia Valley, Washington
Membership Benefits
My Premier Series
Benefits Ratings
| | |
| --- | --- |
| Satisfaction Guarantee | |
| Customer Service | |
| Wine Education | |
| Convenience | |
Satisfaction Guarantee. They offer a top-tier satisfaction guarantee. We love satisfaction guarantees because it's a major differentiator between buying from a wine club and buying from your local wine store or grocery store.
"Our 100% satisfaction guarantee ensures that every item you purchase at International Wine of the Month Club meets your high standards or we will replace it or refund your purchase."
Customer Service Record. In more than 13 years of working with International Wine of the Month Club we have never had a single customer complaint. Our usual Internet sleuthing failed to turn up any significant customer complaints. Kudos to them!
Discount Opportunities. We look at three areas when evaluating the discount opportunities offered by a wine club. Is there an introductory offer to sweeten the deal? Are there discounts available for buying more of wines you loved in your shipments? Are there special discounts only available to members?
International Wine of the Month Club does not have an introductory offer and doesn't offer members-only deals, but they do have a "Buy More, Save More" promo code for gift-giving (Hint: You can buy yourself a pre-paid "gift" to take advantage of this discount). Save $10 on any 4-shipment order with code SAVE10. Save $15 on any 6-shipment pre-paid order with code SAVE15. Save $25 on any 12-shipment pre-paid order with code SAVE25.
Discounts on reorders are available, but the reorders are only discounted at quantities greater than six bottles. If you buy a case on reorder, you're getting a discount from your original monthly price.
Convenience. International Wine of the Month Club is a more old-fashioned company. If you need to hold your service for a vacation or want to cancel your membership you'll need to call and speak to someone during regular business hours. You can change your address online, as well as create a product review.
Wine Education. Cellar Notes, the International Wine of the Month Club publication that goes out with their wine club, is chock full of information about the winemaker, and a little light on info about the wine. Much attention is paid to accompaniments (i.e. food) and promoting their other products. We'd like a little more information on the wine region. Something we LOVE about this wine club is that they publish every single issue online, including all of the information found in the printed inserts.
Premier Series Gifts
We think The Premier Series from International Wine of the Month Club is an excellent gift. Whether you're buying it as a corporate gift or just a regular gift for your favorite wine lover, it's a great and affordable choice.
Always thinking about how to make their wine club great, International Wine of the Month Club gives you a tool to send an E-Gift Announcement on a specific date (this is unusual). If you want to print a Gift Announcement, they have a great tool to help you create your own! You can some basic style elements and personalize it with information pertaining to what you've purchased and for whom, as well as adding a personal message or use a pre-written greeting. IMPORTANT NOTE: Gift Announcements are not automatically generated for orders placed on the Internet.
Design Your Own Gift

International Wine of the Month Club is a part of a larger gift service called Monthly Clubs. A standout opportunity from Monthly Clubs is their Design Your Own Club feature. In addition to being a wine club they're also a Beer of the Month Club, Chocolate of the Month Club, Cigar of the Month Club, Flower of the Month Club, and Cheese of the Month Club. Not only do they offer all of these other clubs, you can mix and match to create your own special gift. Choose a different type of product each month, alternate products, whatever you want to do. Buying for a husband and wife? Alternate shipments with her faves and his!
Here are examples of the wine & cheese and wine & chocolate clubs we designed for ourselves!