The Collectors Series Review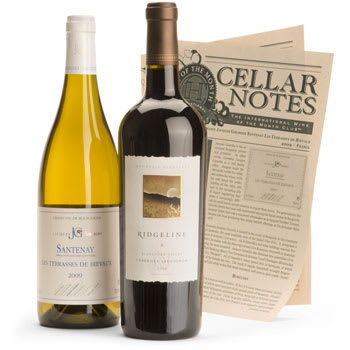 Wine Club Overview & Details
Wine Club Rating:
This wine club is...
Summary
An old-school wine of the month club that has every detail buttoned down tight. If you want to discover interesting, well-made wines from around the world, and you want a reliable service to deliver them, The International Wine of the Month Club's Collectors Series is a great place to start.
What I Like
When I recommend a premium wine club gift, I often recommend this club. It's a great mix of quality and discovery, showcasing grapes and regions not typically found on the shelves at wine stores (and definitely not at big box stores).
Improvements
After receiving several shipments of this wine club, I feel it's important to point out that the type of Collectors they're referring to are those who will lay down their bottles for consumption in the future. They don't mean Collectible wine bottles which typically have resale value beyond their initial purchase price.
Benefits
Unusual wines of good pedigree

100% satisfaction guarantee
Drawbacks
Only two bottles per month

Shipping is extra
The Collectors Series delivers to
AL AZ AR CA CO CT DE DC FL GA ID IL IN IA KS KY LA MD MA MI MN MS MO MT NE NV NH NJ NM NY NC ND OH OK OR PA RI SC SD TN TX VT VA WA WV WI WY
Don't see your state? International Wine of the Month Club does not ship there. Browse wine clubs by state.
Join The Collectors Series
FYI: I find great wine deals so you don't have to. To keep me on the hunt, I earn a commission when you buy wine based on my recommendations.
Coupons & Promo Codes
Deal Save $10
Save $10 when you give a 4-month wine club gift. Use code SAVE10 at checkout.
Deal Save $15
Save $15 when you give a 6-month wine club gift. Use code SAVE15 at checkout.
Deal Save $30
Save $30 when you give a year of wine gift. Use code SAVE30 at checkout.
The Collectors Series Review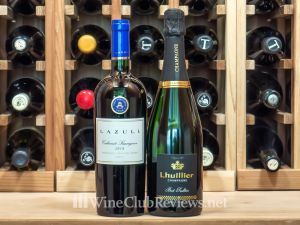 What is The Collectors Series from The International Wine of the Month Club?
Founded in 1994, MonthlyClubs.com offers a selection of gourmet subscription boxes including wine, beer, cheese, chocolate, flowers, and cigars. The International Wine of the Month Club is their wine club.

Among the four wine subscriptions offered by Int'l Wine Club — each offers two bottles of wine from around the world — the Collectors Series is the most expensive. It is available as an ongoing subscription or as a gift membership (you choose the length of the gift and when you pay). Collectors Series, like all of their subscriptions, comes with an industry-leading satisfaction guarantee.
Ways to Customize Your Collectors Series Membership
The Collectors Series Wine Club can be customized in a number of helpful ways, many of which contribute to the giftworthiness of this club (and the others from Int'l Wine Club). There's a full evaluation of the club's giftworthiness below, but in general, I strongly recommend this membership because of all the gift-related features.
| Customization | Subscriptions | Gifts |
| --- | --- | --- |
| Wine selection: choose red wine or a mix of red and white (memberships which include white wine will occasionally receive sparkling wine or Champagne) | Yes | Yes |
| Delivery frequency: choose monthly, every other month, or quarterly shipments | Yes | Yes |
| Payment frequency: pay all at once or each time the wine ships | Each time | All at once or each time |
| Month to start shipments: choose any of the upcoming four months | Yes | Yes |
How much does The Collectors Series cost?
Two bottles of wine are delivered for $92.95 per shipment — $77.95 for the wine plus $15 for shipping and handling (which likely costs the company more than $15).

The price you pay per bottle in your shipments is fair (close to suggested retail). When you add in the benefit of the satisfaction guarantee (see below), the prices are definitely customer-friendly.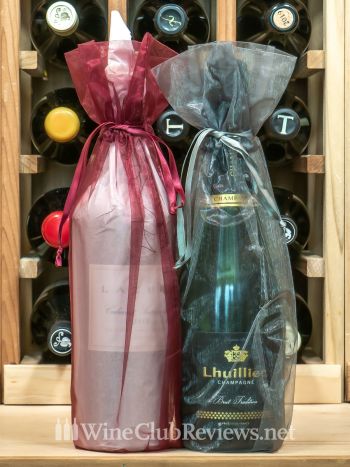 Collectors Series membership benefits
My Collectors Series
Benefits Ratings
| | |
| --- | --- |
| Satisfaction Guarantee | |
| Customer Service | |
| Wine Education | |
| Convenience | |
Satisfaction Guarantee. The single most important membership benefit of a wine club, whether it's for yourself or someone else, is the Satisfaction Guarantee. It's the biggest reason to consider joining a wine club in the first place, especially when compared with buying from any retailer (online or brick and mortar) where refunds don't happen except sometimes for damaged bottles.
Int'l Wine Club offers a top-tier satisfaction guarantee:
"Our 100% satisfaction guarantee ensures that every item you purchase at The International Wine of the Month Club meets your high standards or we will replace it or refund your purchase."
What they really mean by "high standards" is "if you don't like it for any reason." This is a unique feature of wine subscriptions and customer-centric Int'l Wine Club does this well.
Discounts. I look at three areas when evaluating the discount opportunities offered by a wine club. Is there an introductory offer to sweeten the deal? Are there special discounts only available to members? Are there discounts available for buying more of the wines you loved in your shipments?
Int'l Wine Club does not have an introductory offer and doesn't offer members-only deals, but they do reward purchasing more than the minimum when you buy wine in addition to your regular shipments. There are two ways they offer "Buy More, Save More" discounts:
On gift subscriptions: the more shipments you buy, the more you save.
Save $10 on any 4-shipment order with code SAVE10
Save $15 on any 6-shipment pre-paid order with code SAVE15
Save $30 on any 12-shipment pre-paid order with code SAVE30
Tip: you can buy yourself a prepaid "gift" to take advantage of this discount
On wine orders: save two ways! Discounts are provided on both shipping costs and on the cost of the wine. Membership is not required to take advantage of these discounted prices.
When you buy four bottles, you pay their regular bottle price and $15 for shipping ($7.50 each bottle)
When you buy four bottles you save 7% off the wine and you pay $19 for shipping ($4.75 each bottle)
When you buy six bottles you save 12% off the wine and you pay $24 for shipping ($4 each bottle)
When you buy twelve bottles you save 15% off the wine and you pay $36 for shipping ($3 each bottle)
Wine education. What passes for wine education from most wine clubs is minimal these days. If all you want is to drink wine someone sends you, without any desire to learn about what makes that wine unique, that's fine. But if you're someone who is interested in learning a bit about the producers and the history of the regions featured, this club is a good choice.
Each wine comes with its own write-up called Cellar Notes. Each info sheet contains detailed tasting notes with serving recommendations, anticipated wine maturity, and suggested food pairings. Cellar Notes also contain a mix of history of the producer and the region, a recipe to try, and sometimes a tie-in to one of the other MonthlyClubs.com memberships (like one of their cheese clubs).
Continuity. In the 14 years I've been reviewing wine clubs, MonthlyClubs.com has been one of the most stable and reliable services I've worked with. The team is always accessible and helpful, because that's what they value for their partners and their customers.
Collectors Series Wine Review
My Collectors Series
Wine Ratings
| | |
| --- | --- |
| Quality of Wine | |
| Price of Wine | |
| Wine Curation | |
The name offers a clue into what kind of wine they sell — wines from around the world — but it's really only part of the story. International Wine of the Month Club chooses approachable wines. They focus on finding wines everyone can enjoy, so they tend to embrace food-friendly wines with no rough edges (bracing acidity, cloying sweetness, chewy tannins, high alcohol content, etc.)
They're good at sourcing wines from medium-production wineries in lesser-known wine regions where you get more bang for your buck. They're especially good at finding wines that aren't on the shelves at many wine stores (much less big box stores or even fine grocers). I really appreciate this because I find it's boring to see the same wine selection all the time.
Wines I've received from Collectors Series
This section discusses wines I've received, but on the company overview page I go into detail about two really cool aspects of Int'l Wine Club: how they curate their wines and their online wine library.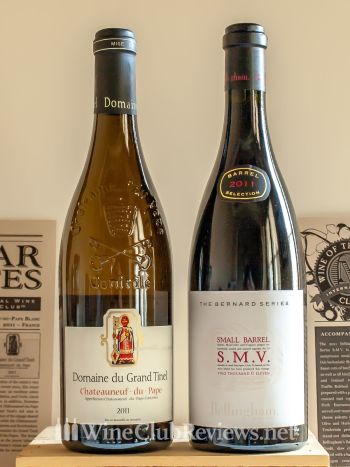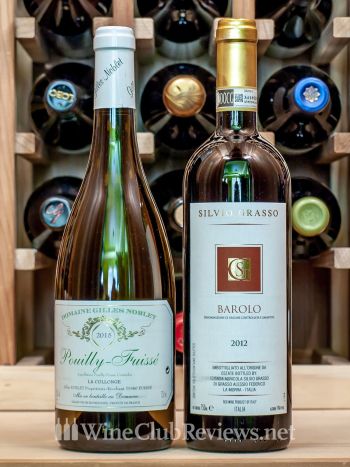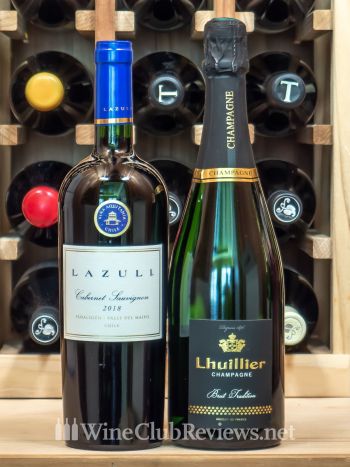 This is the most recent shipment of wines I received (December 2022).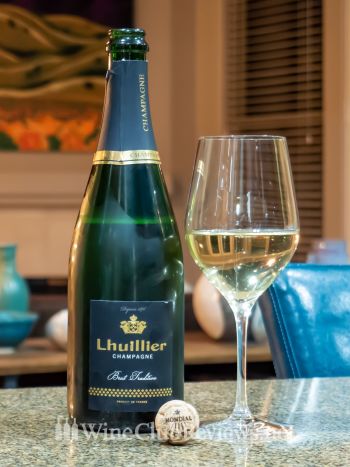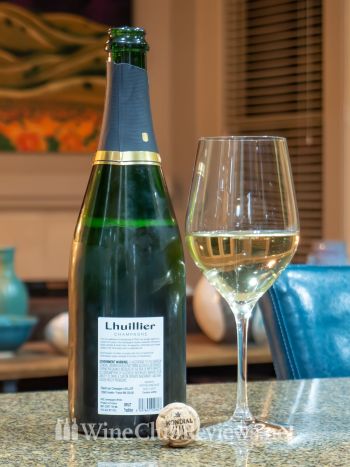 Winery: Champagne Lhuillier
Wine: Brut Tradition NV
Blend: 80% Pinot Noir, 20% Chardonnay
Region: Aube, Champagne, France
Champagne Lhuillier is a 74 acre, multi-generational chateau located in the southern portion of the Champagne region called Aube. This region, closer to Chablis than Champagne's more famous Épernay, was historically known for its contribution of Pinot Noir to well-known Champagnes like Taittinger and Krug, but these days it has its own reputation as a rebel group of grower-producers (we often call this Grower Champagne) and affordability (while still being true Champagne). I was surprised to learn this is a grower Champagne (they make ~13,000 cases of this wine per year) because it didn't have all the jagged edges I've come to expect from single-vineyard Champagne.
Truly delightful Champagne at an incredibly fair price. To my taste, the wine offered a subtle lemony essence and creme brulée. It was not overly yeasty and still offered complexity. As we continued to drink it I noticed brioche, biscuit, and what I think was vanilla, but could have been more creaminess. There are no official tasting notes from the winery, but Vivino's drinkers agree with my notes (except they also detected a variety of tree fruits like green apple, peach, etc.).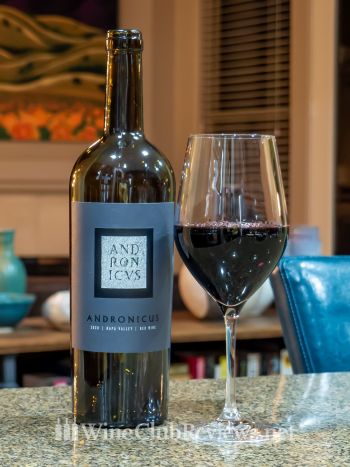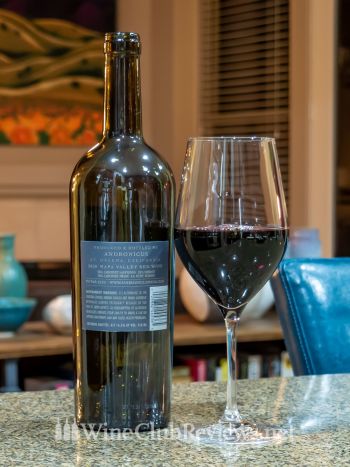 Winery: Titus
Wine: 2020 Andronicus
Blend: 50% Cabernet Sauvignon, 28% Merlot, 18% Cabernet Franc, 4% Petit Verdot
Region: Napa Valley, California
A group of wineries in Napa Valley have long sought to provide a formal name for wines made with Bordeaux grapes but grown in California — meritage (rhymes with heritage). I think the Bordeaux Blend has great adoption these days. Whatever you want to call it, it was great. When people decry Napa for not having any reasonably priced red wines, this wine should be the poster child for what could be.
Titus is owned by brothers Phil Titus (the winemaker responsible for Chappellet's 99- and 100-pt scores) and Eric (the vineyard manager). For this wine, they hired another Napa superstar winemaker, Stephan Cruzan (Cade, Chappellet, and Hall wines) to create a true Napa Valley red blend.
We all loved this wine. It was so perfectly blended, fruit forward but balanced, smooth tannins, just a hint of vanilla from the oak, great acidity. The Merlot and Cabernet Franc stood out, adding interest beyond the Cabernet Sauvignon, as did the Petit Verdot's trademark depth and bite. I'd seek this wine out. I could reorder it at Int'l Wine Club for $33 a bottle or as low as $28.05 if I buy a case of any wine. A great wine for a great price.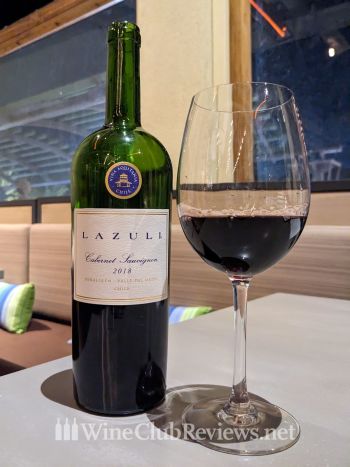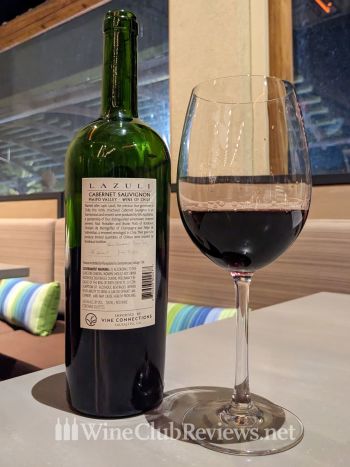 Winery: Aquitania
Wine: 2018 Lazuli
Blend: 100% Cabernet Sauvignon
Region: Maipo Alto, Maipo Valley, Chile
Cabernet Sauvignon may be the king of grapes, but it tastes quite different depending on where it's grown. Learning about these differences is one of the great benefits of joining a wine club like Int'l Wine Club which takes you on a wine tour of the world.
Among the different regions known for producing Cabernet Sauvignon, Chilean Cabs are most similar to Napa Cabs, but this similarity varies by producer (style preferences, use of oak, specific location) and vintage (climatic variables).
Generically, Cabernet Sauvignon exhibits flavors of Black Fruit (currant, plum, berry, and cherry), some kind of spice (varies wildly depending on where it's grown), and, depending on climate and vineyard practices, some variety of "green" from a compound known as "pyrazines" (green bell or jalapeño pepper, green peppercorn, mint, graphite, and dark chocolate).
This Chilean Cab did not thrill our tasting group. Our most disliked characteristic was subdued fruitiness. The wine seemed out of balance. There was also a pronounced taste of eucalyptus and menthol. For some people, these descriptions are heaven — smooth, not overly fruity, and eucalyptus are all desired flavor profiles for many wine drinkers (just not this one).
That said, it's worth discussing why this was a worthwhile wine to try, and how it made it to the Collectors Series in the first place. This wine scored 94 points from Vinous Media (a serious wine publication) and 96 points from Tim Atkin, Master of Wine. The winery was founded by Bordeaux legends from Château Cos d'Estournel and Château Margaux in the early 1990s. And, while the winery produces their Reserve Cabernet Sauvignon every year, they only produce Lazuli in exceptional years.
Who should (and shouldn't) join this club
When thinking about The Collectors Series as a subscription (when you join for yourself) there are a few people for whom the club is a great fit, and a few for whom it's not.
Buying your daily drinkers two bottles at a time is not economically efficient (the shipping costs alone erode any discount you may be getting). On the other hand, if you only drink a couple of bottles a month, this is a great way to ensure you get good quality wine that comes with a satisfaction guarantee.
If you tend to gravitate toward California wines and would like to branch out to an international selection, this is a great way to dip your toes in the water, so to speak. You'll enjoy a survey of wines from around the world, and good quality bottles with typicity (they taste like the grapes they're made of) so you come away knowing what you might like to try more of and what to avoid in the future.
This wine club is not suited to those who only want to drink organic or natural wines, anyone who wants rosé or sparkling wine on the regular, or those who prefer sweet wines. The wines included are dry red and white wines (or you can limit it to just red).
Lastly, as I mention at the top of the page, I don't really consider these wines collectible. So if you're looking for that kind of thing, I'd check out one of these two wine clubs (Wine Access Collectors and Roscioli Legend membership) offering truly collectible wines at substantially higher prices.
How does The Collectors Series compare to similar wine subscriptions?
All of the subscription options at The International Wine of the Month Club are curated. This means they are not customized to your palate (a personalized subscription) but instead all of their members receive a customized selection from the same pool of staff-picked wines each month. There are a few ways to compare Int'l Wine Club to other clubs.
Two- and three-bottle international wine clubs
International Series by The California Wine Club. Because their loyal customers appreciate discovering wines from small family wineries abroad (in addition to California), The California Wine Club offers a two-bottle subscription featuring boutique wines from around the world. In general, I recommend The California Wine Club because they have terrific customer service and a top-notch list of membership benefits.
If you're buying for yourself, the price varies and averages $83 per shipment. If you're buying a gift, the cost is fixed at $102 (mixed red and white wine) or $122 (red wine only) per shipment. Subscriptions and gifts add $21 for shipping and handling to most states.
Read my International Series review or shop it or give it
International Club from Gold Medal Wine Club. Like The California Wine Club, Gold Medal specializes in California wine but offers their members a similar experience with an international selection of wines. This is a three-bottle subscription with a Gourmet Adventure Package add-on if you want to enhance the wine experience with shelf-stable gourmet foods from the same region as the wines. Wine starts at $89.95 per shipment and the gourmet adventure package is $42 more. The shipping cost ranges from $14-21.
Read my International Series review or shop it or give it
Upgrade to six bottles of international wine
It's more economical to get wine delivered in larger quantities. If you don't drink that much wine, I recommend ordering larger quantities and having them delivered less often. Both of these recommendations include the cost of shipping.
Decanter Club by Wine Access. This wine club is a partnership between Decanter Magazine and Wine Access offering a selection of discovery-oriented wines. At $50-60 per bottle, these wines come with Wine Access' terrific satisfaction guarantee, but you're unlikely to need it for these wines which have received the stamp of approval from discerning groups of wine professionals. Four bottles are delivered quarterly for $250-300.
Read my Decanter Magazine Wine Club review or shop it
Picked by Wine.com. A bespoke wine club where every wine is handpicked for you by a sommelier. You can customize this club to be anything you want, and you can change your preferences as often as you like. Choose any mix of red and white wine (or all of one color), your average price per bottle, and your shipment frequency. They have great tools for managing your account online. From $120 for six bottles but I recommend upgrading to $30 or $40 per bottle for the most competitive set of wine with Int'l Wine Club.
Read my Picked by Wine.com review or shop it
Is The Collectors Series a good gift?
Yes! I think The Collectors Series from The International Wine of the Month Club is an excellent gift. It's a premium choice that offers very good quality. Here are the reasons I recommend it for gifting: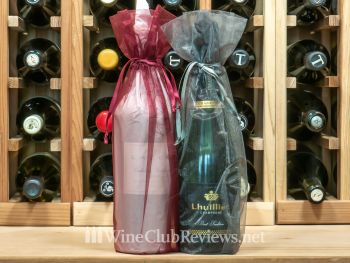 You can customize several aspects of the membership to suit both your budget and your recipient's wine drinking habits. The more months you give, the more you can save.
They offer a great gift presentation. The bottles in the first shipment come wrapped in reusable organza gift bags and with a gift note from you.
You can have an email notification of the gift sent on any day you choose or print out a customized note to present in person on the big day. Note: gift announcements are not automatically generated for orders placed on the Internet, you must set one up during checkout.
Read more details about giving Int'l Wine Club on this page, including their Design Your Own Club feature.