Naked Wines Ana Diogo-Draper Red Review
Portuguese-born Ana Diogo-Draper likes to work with several varieties, especially terroir-driven Tempranillo. There aren't enough Portuguese wines being sold in the US, but this is a great example of why there should be.
Wine review by: Jessyca Frederick |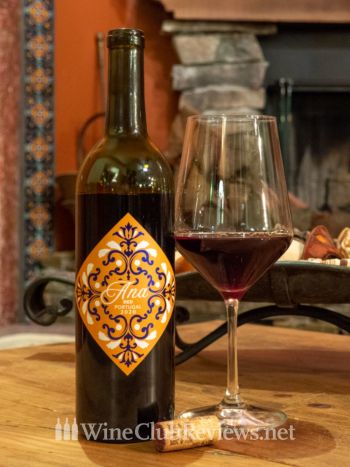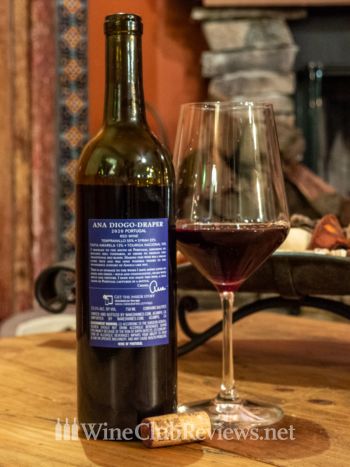 FYI: I find great wine deals so you don't have to. To keep me on the hunt, I earn a commission when you buy wine based on my recommendations.
About this Wine
Wine: 2020 Ana Diogo-Draper Red
Blend: Tempranillo, Touriga Nacional (percentages not disclosed)
Region: Alentejo, Portugal
Retail price: $21.99
Angel price: $12.99
Angels who would buy again: 88% of 1,011 would buy again
I consumed it: February 2023
My source: Nakedwines.com
The Back Label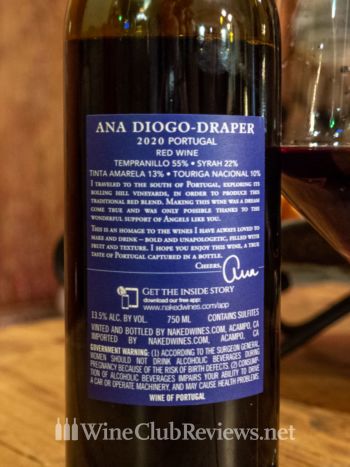 Discover More
Ana Diogo-Draper Red: What I think
Tempranillo is more often associated with Spanish wine, but it's a mainstay in Portugal, too, primarily in central Alentejo and the more well-known Douro. Touriga Nacional — typically a key blending grape for Port — is one of Portugal's officially-acknowledged native grapes, but like other Mediterranean wine-producing countries, there are hundreds that are not officially acknowledged as native.
When I first smelled this wine, I thought it resembled a Cabernet Sauvignon or a Syrah — it was all spiced red fruit. On the palate the wine was smooth and more subtle than its boisterous nose implied it would be.
I'm new to Portuguese wine myself, though this was not my first, and it's a region worth exploring if you are interested in bolder red wines without California price tags.
Notice: I hold no formal wine credentials. I am a wine geek who has consumed 1000+ of bottles from 100+ different wine clubs and 1000s more bottles that didn't come from those wine clubs. I do not accept payment for wine reviews, and I do not accept payments to influence my opinions. I happily accept free wine (and I buy wine).
Why read my wine reviews: Wine taste is subjective. What I like may not be what you like. I try to leave room for you to form your own opinions, so I don't provide a score or a rating. I do point out wines that are an incredible value or truly not worth the money. I note flaws, wines that don't have typicity (because this matters if you are buying wine without having tasted it yourself), when wines are out of balance, and when wines lack appropriate body.
I don't like wasting money (or anything for that matter). I'm careful about where I spend my money and my mindset as a reviewer is to be careful about where you spend yours. I don't believe a high price tag equals quality and I know for sure there are wines of very good quality that are also a great value.
Learn more about me or get in touch.