Naked Wines Michaud Riesling Review
Both Katy & Justin Michaud (husband and wife) were winemakers of other brands before they teamed up to work together with Naked Wines. From what I can tell this wine has been better in the past and this vintage just isn't one of the better ones.
Wine review by: Jessyca Frederick |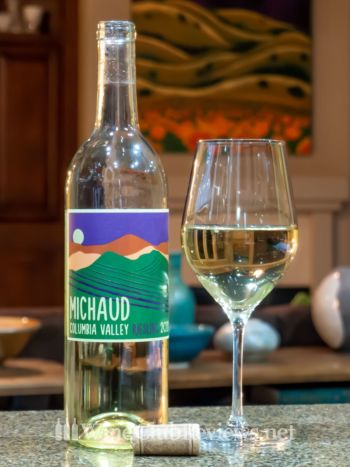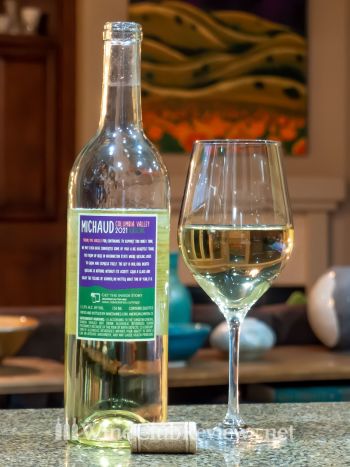 FYI: I find great wine deals so you don't have to. To keep me on the hunt, I earn a commission when you buy wine based on my recommendations.
About this Wine
Wine: 2021 Michaud Riesling
Blend: Riesling (I suspect it's not 100%)
Region: Columbia Valley, Washington
Retail price: $20.99
Angel price: $12.99
Angels who would buy again: 91% of 741 would buy again
I consumed it: February 2023
My source: Nakedwines.com
The Back Label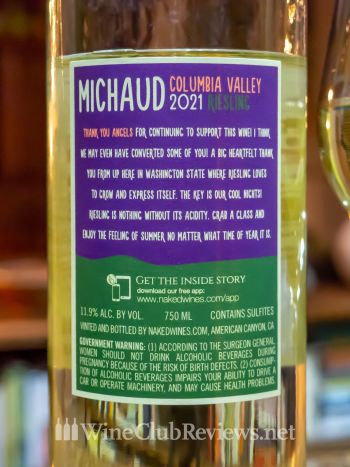 Michaud Riesling: What I think
In general I'm not impressed with the low-alcohol genre of wines. Based on the assortment I've sampled, low alcohol white wines all taste like apple juice. Wine should not taste like apple juice. Unless it's a blend of apple cider and wine, but that's pretty intentional.
Sweeter wines are often naturally lower in alcohol because the winemaker chooses not to complete fermentation, leaving more sugar from the grapes in its original state. When these wines are made, they are typically picked early enough to ensure plenty of acidity to balance the sweetness (that acidity is the difference between a sweet wine worth drinking and one that's just a flabby sugar-bomb).
I honestly don't understand what went wrong with this one, but it left me scratching my head trying to figure it out.
Notice: I hold no formal wine credentials. I am a wine geek who has consumed 1000+ of bottles from 100+ different wine clubs and 1000s more bottles that didn't come from those wine clubs. I do not accept payment for wine reviews, and I do not accept payments to influence my opinions. I happily accept free wine (and I buy wine).
Why read my wine reviews: Wine taste is subjective. What I like may not be what you like. I try to leave room for you to form your own opinions, so I don't provide a score or a rating. I do point out wines that are an incredible value or truly not worth the money. I note flaws, wines that don't have typicity (because this matters if you are buying wine without having tasted it yourself), when wines are out of balance, and when wines lack appropriate body.
I don't like wasting money (or anything for that matter). I'm careful about where I spend my money and my mindset as a reviewer is to be careful about where you spend yours. I don't believe a high price tag equals quality and I know for sure there are wines of very good quality that are also a great value.
Learn more about me or get in touch.