Explore Aged Wine for Sale
The interwebs are full of terrific wine that is already properly aged for you — if you know where to look and what to look for. Happy hunting!
Great Online Wine Shops for Aged Wine
FYI: I find great wine deals so you don't have to. To keep me on the hunt, I earn a commission when you buy wine based on my recommendations.
Fine French Wine Superstore

Millesima Deals
Free Shipping w/ code MILLESIMA1ST
Get free shipping on your first order over $100
Save 10% w/ code SHAREASALE10
Save 10% on your first order
The Insider's Wine Store

Wine Access Deals
Save $30
New customers save $30 on first purchase of $130+ & orders over $150 also ship free!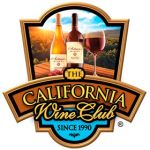 Small California Producers

Shop The California Wine Club
Membership not required
Large Selection of Back Vintages

Large Selection of Back Vintages

Boutique California Back Vintages

Shop Gold Medal Wine Club
Membership not required
Top Wine Regions for Aged Wine
Some wine regions are famous for the ageability of their wines. Here are the most popular regions for aged wine.