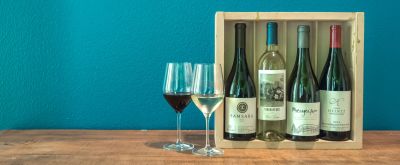 The Best


Riedel Gifts


in 2021
Riedel is a leading manufacturer of high-quality wine glasses and wine decanters. It's the only brand many people know by name, though there are other wonderful choices for serious wine connoisseurs. Their decanters are creatively designed to both act as sculpture and to maximize aeration. These Riedel gift sets can be delivered anywhere in the US, and are often available for delivery to other countries, too.
Please note: if you buy a gift after clicking links on our site we might earn a commission.
What kind of wine gift?
Choosing the right wine gift may be overwhelming, but we've got your back. There are four basic types of wine gifts.
What kind of wine?
We've got you covered with a variety of wine colors, styles, and regions to choose from. Shop Wine to Give to get all of the options, or narrow your selection to one of these categories.
How much do you want to spend?
Not all wine is expensive, and not all wine gifts break the bank. We have a selection in every price range so you stick to your gift budget (if you have one).