Bright Cellars Review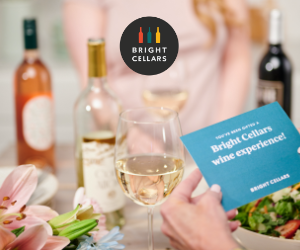 What is Bright Cellars?
Bright Cellars is a wine club founded in 2015 with the belief that a computer can pick a personalized selection of wines for you that you'll love. In this, the dawning of the age of artificial intelligence, it is no wonder a plethora of companies have popped up with the intention of leveraging computers to demystify the process of selecting wine.

The jury is still out on whether this is a plausible endeavor, however it's worth digging in deeper to learn more about them.
A monthly subscription of four bottles costs $80 per shipment plus $8 for shipping. Cancel or skip a shipment any time. They also offer a six-bottle subscription for $90 plus $8 for shipping. You may also add a bonus bottle to either a four- or six-bottle subscription — the bonus bottle may or may not fit your taste preferences.
To get you to sign up for a subscription, Bright Cellars offers $50 off your first box of wine. Click for This Deal
FYI: I find great wine deals so you don't have to. To keep me on the hunt, I earn a commission when you buy wine based on my recommendations.
How does Bright Cellars work?
The first step for any artificial intelligence interaction is "training." This means someone provides the algorithm with some basic data from which to make decisions. In the case of Bright Cellars, this means a quiz about your wine and taste preferences.

They, like some of their competitors with palate quizzes, ask you about your chocolate preferences, your tea preferences, what you drink when you're out of wine, what kind of fruit juice you like, how you like to pair your wine (this is a lifestyle question), and how adventurous you are. These questions are proxies for certain characteristics of wine and assume you don't know anything about wine when you sign up.
Their Wine Director (a certified sommelier) "and her team look for wines that fit flavor profiles represented by their membership." Wait, what? Yes, that's what they said. So, here's how I'm interpreting this: Their algorithm understands body, acidity, bitterness, sweetness, and astringency (a combination of alcohol and tannins), but their customers don't.
Their customers rate wines for all of their properties, not calling out a specific aspect. The wine team's job, therefore, is to find wines that fit the algorithmically-defined properties of their customers' favorite wines and then produce more of those types of wines.
They share how confident they are with their matches using something called "Bright Points." When you first see this, it appears like a wine rating from a critic. This wine has 95 Bright Points, that one has 92 Bright Points. It's basically a %-based rating of the accuracy of the match to a customer's preferences (or, put another way, how confident they are that you'll like the wine selected).
You'll be presented with your next shipment of wines, but if you don't want to receive something in the line-up, you'll need to contact Customer Service. Other personalized subscriptions like Firstleaf and Winc let you swap out bottles yourself.
Where Bright Cellars Ships
Bright Cellars ships wine to: Alabama, Arkansas, Arizona, California, Colorado, Connecticut, Washington D.C., Delaware, Florida, Georgia, Iowa, Idaho, Illinois, Indiana, Kansas, Louisiana, Massachusetts, Maryland, Maine, Michigan, Minnesota, Missouri, Montana, North Carolina, North Dakota, Nebraska, New Hampshire, New Jersey, New Mexico, Nevada, New York, Ohio, Oklahoma, Oregon, Pennsylvania, Rhode Island, South Carolina, South Dakota, Tennessee, Virginia, Vermont, Washington, Wisconsin, West Virginia, and Wyoming
Try Bright Cellars and save $50 on your first box of wine. Click for This Deal
About Bright Cellars Wine
Bright Cellars is a winery (they own trademarks for their brands which are not always labeled as Bright Cellars wines) and they also purchase wine from third parties (some of whom supply other wine clubs). By becoming a winery in their own right they vastly expanded the number of states where they're allowed to ship wine directly to their customers.
Their inventory runs the gamut of red, white, rosé and sweeter wines, but they don't tell you anything about their wines if you're not already a member, and even then you only learn about the wines they ship you, not what else was available. They have very little organic wine available and generally do not discuss the sustainability of the wines they offer.
Compare Bright Cellars with Other Subscriptions
Thinking about joining Bright Cellars but you're not sure if it's the best wine club for you? Bright Cellars is a personalized wine club (as opposed to a curated wine club). Compare Bright Cellars with these similar personalized wine clubs to find out which one is right for you or check my brief guide on personalized vs curated wine clubs. The most popular wine subscriptions to compare with Bright Cellars: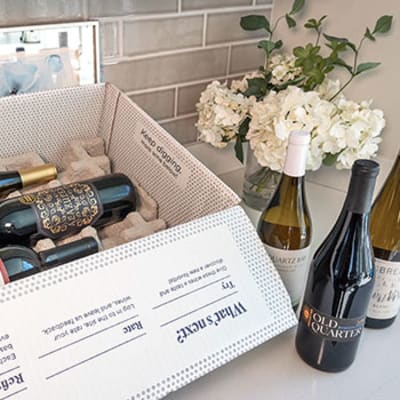 Firstleaf
A huge selection of wine personalized to your tastes. Choose six or twelve bottles and get them delivered whenever you want.

Good to know: the wine from Firstleaf is significantly better than the wine from Bright Cellars.

Compare: Bright Cellars vs Firstleaf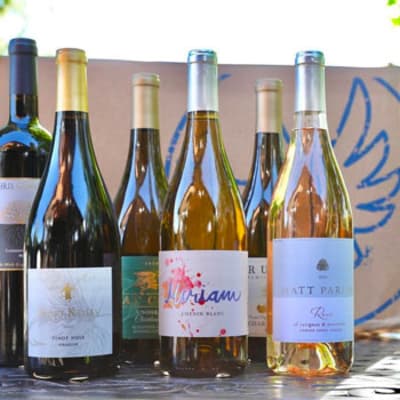 Nakedwines.com
Personalization done by you. You pick every wine you receive. Ship six bottles or more whenever you want.

Good to know: the wine from Nakedwines.com is significantly better than Bright Cellars.

Compare: Bright Cellars vs Naked Wines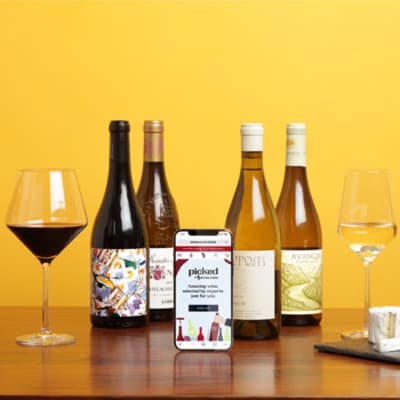 Picked by Wine.com
A sommelier hand picks each wine for you based on what you tell them you like. Six bottles delivered quarterly.

Good to know: You can actually use this membership to learn about wine.

Compare: Bright Cellars vs Picked by Wine.com
Bright Cellars as a Gift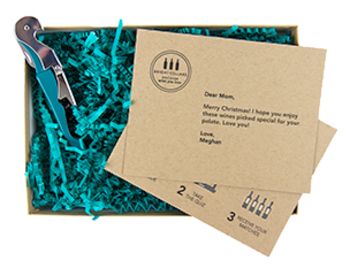 Bright Cellars offers gifts in the form of gift certificates to be redeemed online. Gift cards are in $100, $200, $300, $600, and $1200.
They offer different ways to notify your recipient of their gift: 1) Email (it's instant, so order the day you want them to receive the notification); 2) Gift Box, includes corkscrew and confetti (regular mail is $15, next-day is $35).