Le Grand Verre Wine Club Review
In this review · What is Le Grand Verre? · How it Works · Wine Review · Who Should Join? · Pros & Cons · Gift Review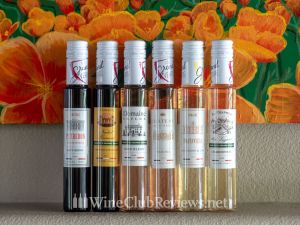 What is Le Grand Verre?
Le Grand Verre, which translates to "The Big Glass," is an innovative wine importer specializing in small-scale wineries from France. Instead of importing full-size bottles, they embrace the idea of wine tasting "by the glass" and all of the flexibility this affords. In addition to working only with small wineries, they have an emphasis on women-led wineries and they offer a good selection of organic wine, too.
Their novel packaging is 187 mL (roughly 6.3 oz, this is one quarter of a bottle, commonly called a "split" in the wine industry) and made from recycled, shatter-proof PET (food-safe plastic). These wines aren't meant for aging but will last up to two years in this packaging.
Their PET is lined (on the wine side) to protect the wine from plastic leaching. If you're still on the fence about plastic, consider this: plastic is lighter weight than glass (reducing their wines' overall carbon footprint).
How does the Le Grand Verre Wine Club work?
Each month you'll deposit $29.99 in credits, but you can skip a month any time and your credits never expire. You can spend your credits right away or save them for later. You get free shipping on orders of $50 or more (a good reason to skip a month between purchases). They offer a money back guarantee (up to 30 days after deposit) and you can cancel at any time.
When you're ready to buy, you'll shop at their online store with an automatic 30% discount. The online prices reflect their retail pricing (you can also buy these wines in person at select World Market stores).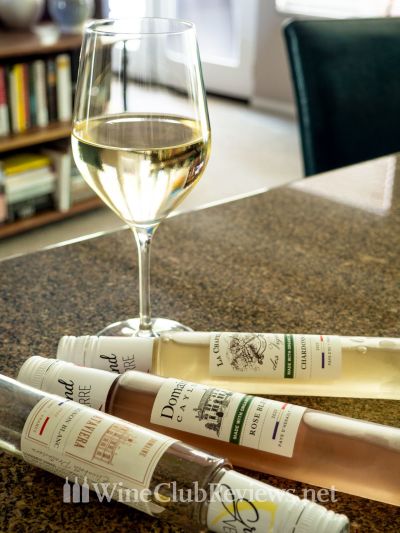 Their online store is organized into "4 packs," so you either choose a 4-pack of one wine or one of their pre-configured bundles: Tour of the Countryside Reds, Picnic in the Park Whites, and Summer on the Coast Rosés.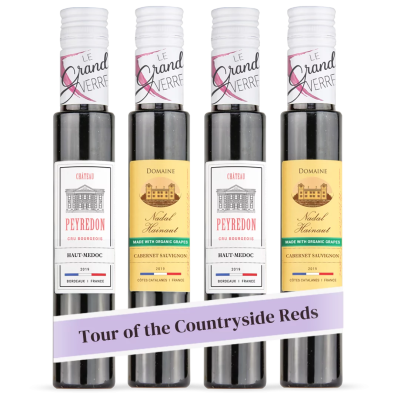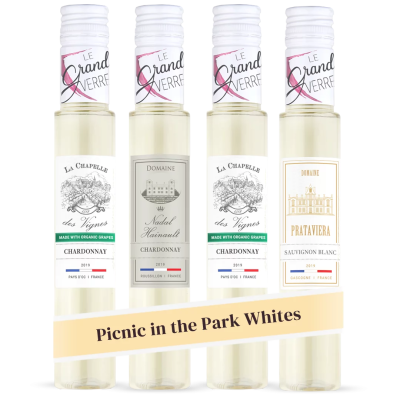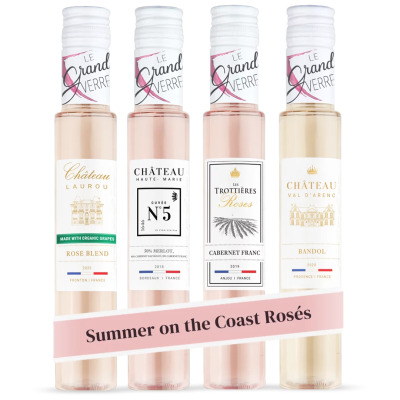 Examples of what is available in the wine store include:
Château Haut Virecourt 2019 Merlot from Bordeaux Supérieur.
Four-pack is $19.99 ($4.99 per "bottle").
Domaine Nadal Hainaut 2019 Chardonnay made with Organic Grapes from Côtes Catalanes.
Four pack is $29.99 ($7.50 per "bottle").
Château Laurou 2020 Rosé made with Organic Grapes from Fronton in Southwest France.
Four-pack is $19.99 ($4.99 per "bottle").
To entice you to try their service, they offer a special introductory bundle of six wines (a mix of red, white, and rosé) for just $9.99 — $50 off the retail price for this bundle. This is an exclusive deal not available on their website. Click here to get the deal.
About this Le Grand Verre Review
The Le Grand Verre Wine Club, in its current form, is a relatively new wine subscription and so far I have only reviewed one shipment of six wines. I am still actively reviewing their service and most recently received a shipment in July of 2021. This review incorporates my Le Grand Verre experiences and my experience with more than 100 other wine clubs.
Any wine subscription service is about more than just the wine and this review covers all aspects of the service. The key things I look for in a wine club are: How was the wine sourced? Is the wine selection personalized or curated? How often does it ship? How well does the company communicate about shipping and billing? Do they offer a satisfaction guarantee? Are the shipment sizes and wine selection flexible?
I also examine what kind of wine education they offer with their bottles and whether or not a service is set up for good gifting. These aspects are not core to a wine club being worthwhile, but they are important for many would-be members.
Le Grand Verre Wine Review
Our Le Grand Verre Wine Ratings
| | |
| --- | --- |
| Quality of Wine | |
| Price of Wine | |
| Wine Curation | |
I see so many gimmicks in wine marketing that I wasn't quite sure what to expect from the Le Grand Verre wines, but it turned out they impressed me. They're not promising the wine will be top-tier Bordeaux or award-winning Burgundy, but the wines were of excellent quality, and I was especially impressed with the organic wines.
Red Wine Review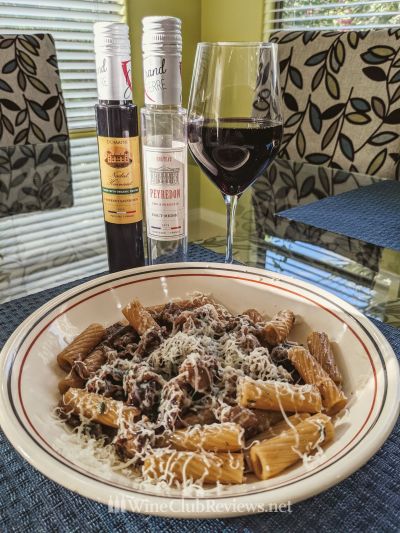 Château Peyredon 2019 — $29.99 for four
63% Cabernet Sauvignon, 37% Merlot
Appellation: Haut-Médoc Crus Bourgeois
Domaine Nadal Hainaut 2019 — $24.99 for four
Cabernet Sauvignon Made with Organic Grapes
Appellation: Côtes Catalanes
I normally pair a big, hearty red with this sausage and caramelized onion pasta dish. I use Italian sausage and I add a fair amount of spice to it. I wasn't sure if these wines could hold up to this dish, but they did!
I found these red wines had good typicity (they tasted like Cabernet Sauvignon and a Cab/Merlot blend), good body, soft tannins, and a nice fruitiness (not sweetness).
White Wine Review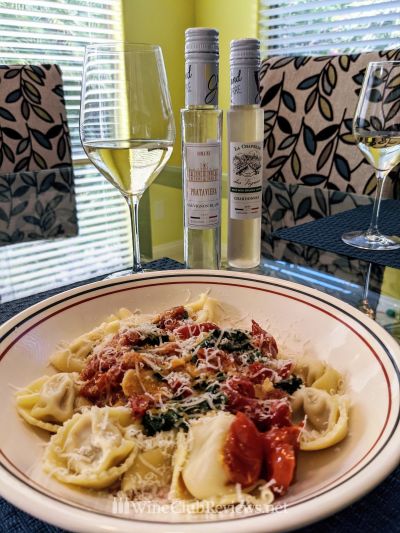 Domaine Prataviera 2020 — $19.99 for four
Sauvignon Blanc
Appellation: Côtes de Gascogne
Chapelle des Vignes 2020 — $24.99 for four
Chardonnay Made with Organic Grapes
Appellation: Pays d'OC
Just a coincidence that these wines were also paired with pasta, this time a bacon and ricotta tortellini topped with garlic, tomato, and spinach sauté. Both wines worked with this dish as the acidity levels were similar, but the Chardonnay turned out to be more food-friendly (at least with this food).
I especially enjoyed the Chardonnay which showed restrained oak and the minerality that is expected of this grape in France, while still allowing the fruitiness to come through.
A better pairing for the Sauvignon Blanc would have been something like spicy Thai or a creamy cheese like a Brie.
Rosé Review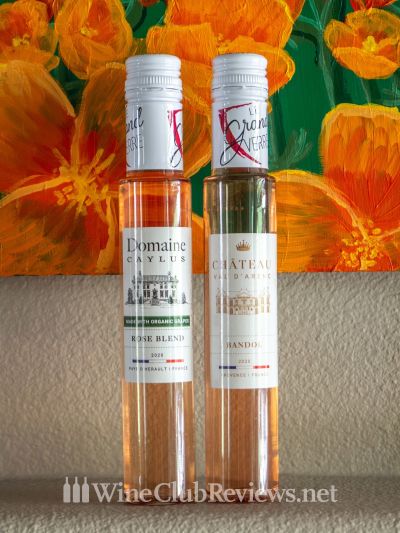 Château Val D'Arenc 2020 — $29.99 for four
80% Mourvèdre, 10% Grenache, 10% Cinsault
Appellation: Bandol
Domaine Caylus 2020 — $24.99 for four
60% Syrah, 40% Grenache, Made with Organic Grapes
Appellation: Pays d'Hérault
I tasted these rosés without food — because I don't do cocktails and I like sipping on rosé. I enjoyed both of them. The Bandol rosé was more traditional, made with a light touch, and the organic rosé showed a lot of red fruit character without being too fruity.
Wines produced in small vessels often lack the same value you might find in a full-size bottle (half-bottles usually cost more than 50% of their full-size counterparts). Overall, the packaging for smaller bottles costs more for the same amount of wine, which accounts for most of the difference.
In the case of Le Grand Verre, I find this is not true. The wines are priced comparably to what you would pay for a full-size bottle (a 4-pack is equivalent to a bottle) and the value remains the same. This is an achievement for Le Grand Verre as a business, and a wonderful precedent to set for the wine industry in general.
The Le Grand Verre Wineries & Winemakers
Le Grand Verre proudly partners with female-led estates for their curated wine selection. As this is a focus of their business, it's worth taking a moment to explore some of these special wineries.
Domaine Prataviera in Cotes de Gascogne
Winemaker: Elisabeth Prataviera
"The Domaine has been cultivated by women winemakers since 1960 as Elisabeth's mother took over the vineyard from her father. Elisabeth uses organic fertilizer to preserve the soil, and harvest is only done at night or early morning to preserve the aromas. Her wine produces beautiful notes of tropical and citrus fruits."
Chateau Laurou in Fronton
Winemaker: Marie-Laure Charles
"Marie-Laure has converted Chateau Laurou to organic farming back in 2013. She takes pride in cultivating rare varietals such as negrette to offer a truly unique style to her rosé where tropical fruits meet citrus and raspberry."
Domaine des Trottières in Anjou
Winemaker: Paule Marie Lamotte
"Paule-Marie believes in sustainable viticulture. The domain has been certified as a "high environmental value" business by the Ministry of Agriculture since 2014. The old vines, some were planted in 1906, T bring a deeper and more sophisticated taste to her wines."
Château Peyredon from Haut Médoc Classified Crus Bourgeois in Bordeaux
Winemaker: Laurence Dupuch
"After a long search, the Dupuch family fell in love with Chateau Peyredon and purchased it. Laurence brings her own, feminine style to the male dominated world of Bordeaux Châteaux. The fruit, whose amazing quality has improved over time, is picked from old vines. These vines grow on a plot of land that has been cultivated for more than 100 years."
Discover more of the winemakers and their Chateaux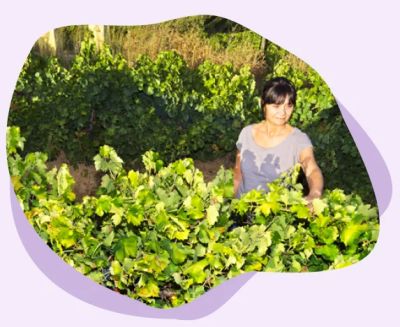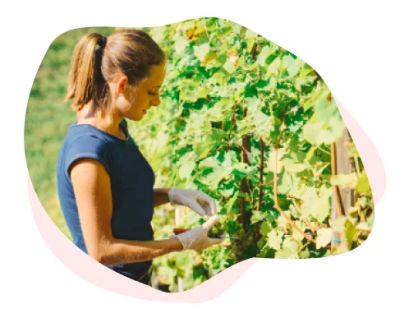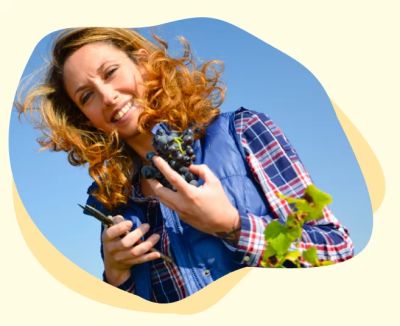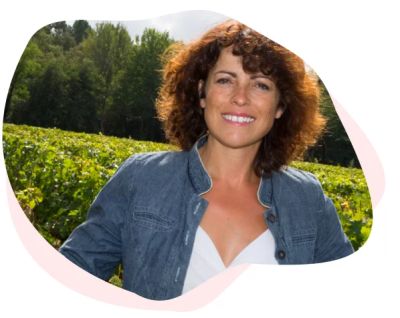 The Pros & Cons of the Le Grand Verre Wine Club
The Pros
Individual servings of wine make for great weeknight treats or a really fun wine tasting at home experience.
Members receive 30% off the retail prices.
Try six wines for just $9.99 (that's an incredible deal).
Skip or cancel any time.
There is a Satisfaction Guarantee which ensures damaged or tainted wines are replaced.
The Cons
The Satisfaction Guarantee does not offer credits/exchanges on wines you didn't like.
There's not a lot of variety in the way the bundles are configured. There is no regularly-available mixed bundle so you need to buy more than one bundle at a time to get that experience.
They work with a limited group of wineries in France, which means there's not a lot of variety to explore.
Our Le Grand Verre
Membership Benefits Ratings
| | |
| --- | --- |
| Satisfaction Guarantee | |
| Customer Service | |
| Wine Education | |
| Convenience | |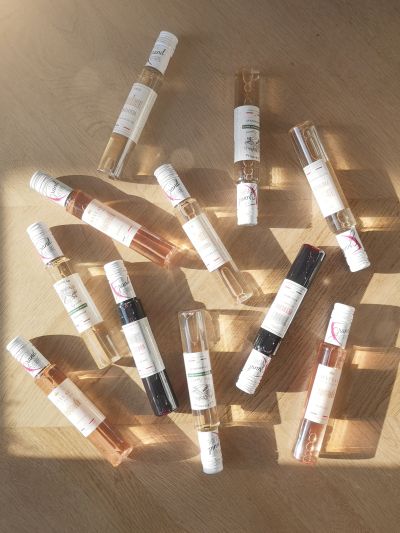 Who should join the Le Grand Verre Wine Club?
Le Grand Verre offers an approachable selection of French wine at appealing price points. This opens up the potential audience to a broader group of wine lovers. But the core audience is people who:
only want to drink a glass a time
want to explore French wine in a comfortable way, without snobbery or geekery
like to drink one kind of wine with dinner and something else after
want to safely take wine on the go
are in couples with different wine color preferences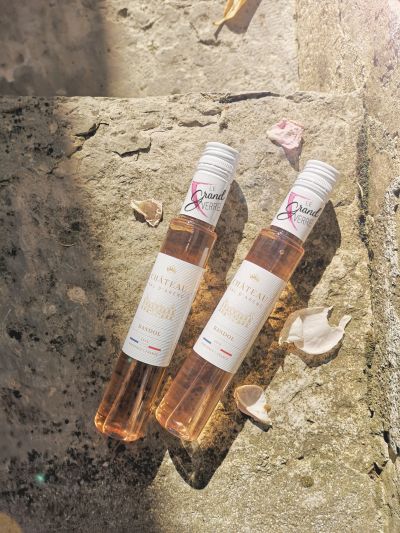 Le Grand Verre Club as a Gift
At this time the Le Grand Verre Wine Club is not set up for gift memberships. If you want to give this as a gift you'll instead need to sign up and make the payments until you decide it's time to cancel. That said, this is the most affordable wine club on the market worth joining and I strongly recommend gifting it!