MYSA Natural Wine Club Review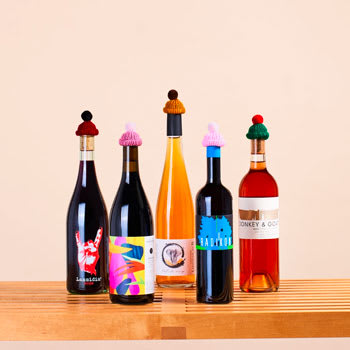 Wine Club Overview & Details
Wine Club Rating:
This wine club is...
Summary
MYSA is an online wine store offering natural wines from small producers, farmed sustainably, and made with minimal intervention. Common traits in the wine they stock include: organic, biodynamic, native yeasts, unfined, unfiltered and vegan. They offer three natural wine subscriptions to suit your taste.
What I Like
There are a lot of things to like about MYSA and their wine subscriptions. We're especially fond of their method of describing wines on a scale from Classic to Funky; their philanthropic efforts to combat climate change and inequality; and unique wine education materials specific to natural wine.
Improvements
There is very little I think MYSA should do to improve. The one area that I think could improve is gift presentation.
MYSA Natural Wine Club delivers to
AZ AR CA CO CT DE DC FL GA ID IL IN IA KS LA ME MD MA MI MN MO MT NE NV NH NJ NM NY NC ND OH OK OR PA RI SC SD TN TX VT VA WA WV WI WY
Don't see your state? MYSA does not ship there. Browse wine clubs by state.
Join MYSA Natural Wine Club
FYI: I find great wine deals so you don't have to. To keep me on the hunt, I earn a commission when you buy wine based on my recommendations.
Coupons & Promo Codes
Deal Save 15% on membership
Get 15% off your first shipment when you try MYSA. Use code CLUB15 at checkout.
MYSA Natural Wine Club Review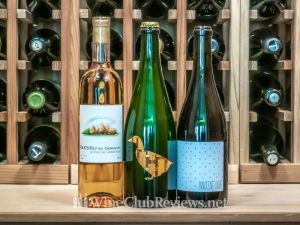 What is MYSA?
MYSA (pronounced mee-sah) is an online wine store founded by Holly Berrigan (more on her credentials in the Wine Curation section). At a time when small businesses are suffering, it is great to see MYSA thriving — because they're great at what they do.
MYSA's wine shop includes a terrific selection of natural wine from all parts of the globe and the shopping experience on their site is different from most other wine stores because they focus on natural wine and what makes this type of wine unique.
If you're not familiar with natural wine or want to brush up on the specific terminology used to describe these wines, please check out our Useful Guide to Natural Wine, and then come back to this review to understand why a MYSA subscription is a great natural wine adventure waiting to happen.
MYSA offers three wine subscriptions with varying degrees of customization. All wine club prices include shipping.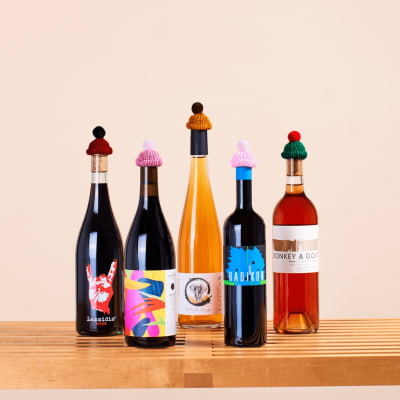 Mixed Natural Wine Club
From $84.95 per shipment
Unless you have a very particular wine palate, this is the wine club you should select.
Each three-bottle shipment contains one red, one orange, and one other interesting and seasonally-appropriate selection. Upgrade to 6 or 12 bottles per shipment and get them delivered monthly, every other month, or quarterly.
They only include wines that they personally love. Most of their winemakers are small, artisan winemakers making less than 5,000 cases/year. The subscription includes a nice mix of popular producers in the natural wine world, as well as some hidden gems you've likely never tried before.
Red Natural Wine Club
$124.95 per shipment
If you just like red wine and don't want to try the other colors in the natural wine rainbow, no worries, they've got you covered.
The red wine subscription is four bottles and is delivered monthly.
Each shipment will include a variety of red wine styles and grapes, from lighter, "glou-glou" styles that are ever so popular to more classic selections.
Orange Natural Wine Club
$124.95 per shipment
Whether you want to do a deep-dive and learn about orange wines, or just enjoy orange wine for its unique characteristics, this is a rare and subscription-worthy option.
The orange wine subscription is four bottles and is delivered monthly.
Each shipment includes orange wine with varying amounts of skin contact, in both sparkling and still wine styles. You might get a lightly-extracted (but still orange) California blend alongside a 6-month amphorae-aged Georgia wine, for example.
Not sure what Orange wine is? Get a quick definition here.
MYSA Wine Review
My MYSA Wine Club Wine Ratings
| | |
| --- | --- |
| Quality of Wine | |
| Price of Wine | |
| Wine Curation | |
There are a lot of things that MYSA is doing right with their wine club and wine store to achieve their goal of spreading the love for natural wine. We especially love that wine education is a critical part of what they're offering in both the store and the subscription — so many natural wine purveyors skimp on important wine details to highlight the label and producer rather than the wine itself. Also, because the language of natural wine differs in some areas from conventional wine, bridging the gap is a critical piece of helping customers understand what's in their glass.
Here are the things we've taken note of that are unique to MYSA and helpful for anyone who is new to natural wine or just wants to learn more.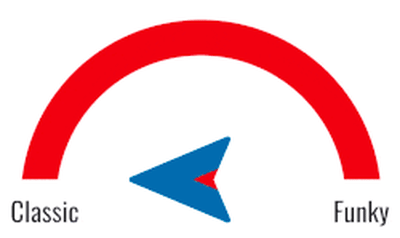 MYSA assigns a value from classic to funky to their wines.
Natural wine, if you're not familiar, tends to have a funkiness to it. The characteristics that might make a wine funky include the yeasts indigineous to the grapes, the acidity level of the wine, and whether the wine has been filtered.
This is such an important aspect of picking natural wine, especially if you already know a bit about which wines you like (you can fine tune your selections based on your tolerance or love of funk) or your exposure to natural wine has been limited (you can choose more Classic styles to get started).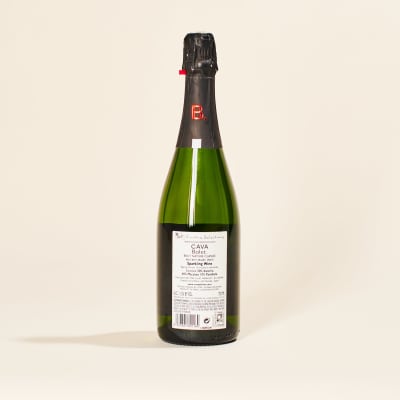 MYSA spotlights the back label of the wine bottle.
If you're a conventional winemaker, you tend not to put too much information about the wine on the label. The back label often just has the legally-required stuff on it.
Natural winemakers are super proud of every aspect of their wine and often include a lot of detail on their back labels. Being able to see the back label of a bottle before you buy it is huge — and super rare in the online wine world.
Back label photos is a trend we hope MYSA is starting and that we'll see more of in the future. Because transparency!
MYSA shows you (not always, but often) the winemaker and some part of the production process.
The wineries MYSA works with represent individuals and families more often than not. For these winemakers, every grapevine is a treasure and incredible care is taken during production to bring the purest expression of the grapes to your table. And they show you.
Pictured here (and on the MYSA website) is the winemaker for Supernatural Wine Co. in New Zealand.
MYSA has cool ways to help you pick out your wine.
Because natural wine doesn't have a standard definition, there is a lot of wiggle room in how a wine is produced when someone calls it natural.
Maybe you've never given a moment's thought to what kind of soil the grapes in the wine you're drinking grew in. Soil, among other natural elements, is a huge contributor to the notion of terroir and the final taste of a wine — especially a natural wine.
Whether the farming method matters to you, whether the production method matters to you, and whether sulfites matter to you, MYSA makes shopping for natural wine easy.
We also like that you can specifically pick woman-owned wineries as a filter. This is in keeping with MYSA's support of Wonder Women of Wine (now Lift Collective) — a non-profit helping women in the wine industry shine.
---
The wine we received in the January shipment helped continue our education about natural wine. Certain styles of natural wine are more in our wheelhouse — the "Classic" styles for sure. One of us likes Pét-Nat and funky wines (also likes sour beer) but the other prefers something a little more predictable.
Either way, we learned a lot and were better off for having tried these wines. Here's what we drank: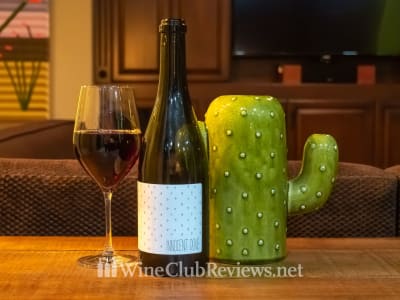 Innocent Dove by Kostanzis
From Kartidsa, Greece
Grapes: Merlot and Xinomavro (Greek native)
The most classic of the three wines in this shipment, we paired the heartiest wine with my favorite sausage pasta dish. We usually go for a big beefy red wine with this dish, but this natural Greek wine paired beautifully, and the acid offered great support to the fatty, savory sausage.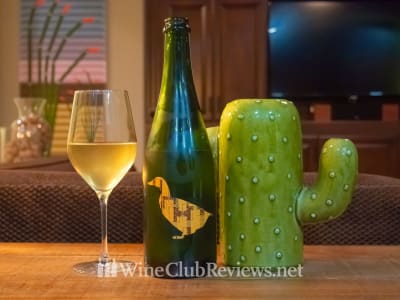 Duckman Brut Branco by Espumante
From Bairrada, Portugal
Grapes: Fernão Pires
This sparkling wine was aged for one year on the lees, lending it a richness (and funkiness) you would not get from a more traditional sparkling wine.
We didn't pair this wine with anything — we drank it in the hot tub. It was delightful to sip on while we checked out for the evening.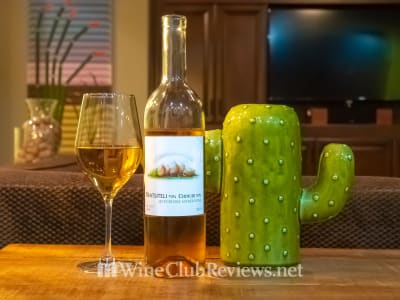 Rkatsiteli/Chinuri by Chubini
From Shilda, Republic of Georgia
Grapes: 70% Rkatsiteli, 30% Chinuri
Orange wine, I think, is an acquired taste. I haven't yet acquired it, but I love to dig into funky wines and get to know them anyway.
We paired this wine with a spinach and ricotta ravioli topped with olive oil, salt, pepper, and fresh-grated parmigiano-reggiano. The flavors bounced off each other in a surprisingly good way, particularly the olive oil (contrasting) and parmigiano-reggiano (complementary).
I especially loved trying my first Georgian wine, though not my first wine made in clay amphora or my first orange/amber wine.
Membership Benefits
My MYSA
Benefits Ratings
| | |
| --- | --- |
| Satisfaction Guarantee | |
| Customer Service | |
| Wine Education | |
| Convenience | |
Curation. When a wine club is curated by one person and represents their point of view of the wine world (or in this case the natural wine world) you can experience wine the way someone else does. Holly has achieved Level 3 Advanced from the Wine and Spirit Education Trust and the Introductory Sommelier title from the Court of Master Sommeliers. Her background in wine is broad, but her personal focus is bringing that wine knowledge to you via natural wine.
Satisfaction Guarantee. Any service which sends you wine you didn't select yourself should offer a satisfaction guarantee. From their website: "We want you to be satisfied with your wine purchase. If you are dissatisfied with any product you receive from us, email us at hello@mysa.wine within 30 days of delivery. We will work with you to resolve the problem to your complete satisfaction. Note that customers are responsible to covering [sic] the cost of return shipping and any pick-up fees associated with their order size and location."
Discount opportunities. MYSA knows everyone loves a discount. Members get 10% off on all store purchases. There's also a solid introductory discount of 15% off your first month using promo code CLUB15.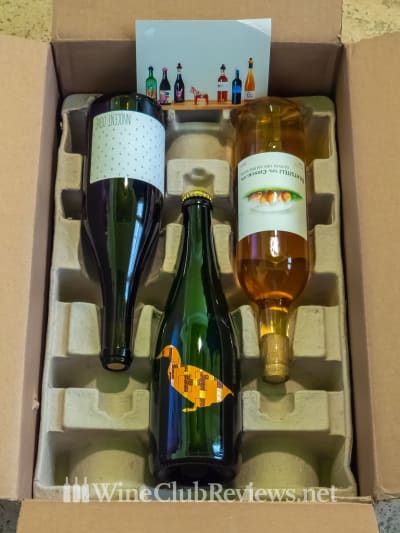 Wine Education MYSA provides useful (albeit brief) text-based tasting notes that include basic information about how the wine was produced, the producer, and how to serve the wine.
Beginning in January Holly started producing tasting videos for wine club members to accompany each shipment. The February videos are broken out by each wine and provide significantly more information about the wine and its vinification than the text which accompanies the wine. This adds up to a flexible wine education experience where you can learn as much or as little about each wine as you'd like.
All of this is augmented by Holly's special Natural Wine Evaluation Sheet. The evaluation sheet is a tool used by many (if not most) wine professionals when they taste new wines. Holly has leveraged her expertise and created a specialized version of this for natural wine, which includes terms and characteristics not usually considered when tasting conventional wine. Some standout additions/tweaks include: Intensity (Delicate, Moderate, or Intense) and Funk (Volatile Acidity, Brettanomyces, Oxidized, Mousey, Other). She has produced an accompanying video to help you make the most of the tasting grid (and also what to do if that's too nerdy for you).
Convenience. For the Mixed Natural Wine Club, you can adjust your bottle count and delivery frequency, and you can pause or cancel shipments at any time. For the Red Natural Wine Club and the Orange Natural Wine club, you can't change your delivery frequency, but you can still pause and skip shipments as desired. You can also switch clubs online. You'll get just the right amount of email to remind you that your shipment will be coming and for you to make changes if needed, as well as tracking info emails to facilitate delivery.
Customer Service. We were unable to turn up any negative customer reviews for MYSA, so we're giving them a full five stars here. It's hard to imagine getting bad customer service from a two-person operation. Call or email for help with your account.
Personalization. MYSA is not a personalized wine club, but there are customizations you can make to help the subscription better meet your wine needs. In particular, the Mixed Natural Wine Club is customizable in terms of how many bottles you get in each shipment and how frequently they arrive. The Red and Orange Natural Wine Clubs are fixed at four bottles on a monthly schedule.
Bonus Membership Benefit: Philanthropy. MYSA has a page on their site called Our Causes which outlines in detail the organizations they donate to. There is a selection of environmental groups including 1% For the Planet (which is 1% of revenue, not profit) and the Carbon Fund. There is also a selection of groups fighting inequality for women and the BIPOC communities within the wine industry.
Who Should Join the MYSA Wine Club?
The MYSA Wine Club is for adventurous wine drinkers and natural wine lovers. If you already love natural wine, this is a perfect wine subscription for you. If you are adventurous and want to learn more about why natural wine has such a fervent following, this is also the right club for you.
I think MYSA might also be a good wine club for beginning wine drinkers. In addition to learning useful information about the wines you drink, you'll get a much broader sense of what's out there — it's not just all Cabernet and Chardonnay. Natural wine can be more approachable when compared to a big oaky Cabernet Sauvignon in terms of understanding the flavors and aromas.
MYSA Wine Club Gift Review
We think the MYSA Wine Club makes a great gift — for the right wine drinkers! Please read the "Who Should Join" section above.
If you know a natural wine lover or want to make a convert out of a conventional wine lover, gift them a subscription. You can choose from 1-4 months of deliveries and choose 3, 6, or 12 bottles per shipment.
There aren't any gift presentation bells and whistles — no custom gift message, no special message to email or print ahead of time. By default, there is no gift message in the MYSA shipments, but if you message them directly they can include a custom packing slip with a message of your choice. However, the email address used to complete the transaction is the one that will be getting the shipping emails and the custom tasting links. You'll want to forward those to your recipient each month.