Nakedwines.com Reviews
Nakedwines.com Review
In this review · What is Nakedwines.com? · How It Works · Review of Naked's Wines · Naked Wines Angels · Naked Wines Vouchers · Who Should Join? · Pros & Cons · Gift Review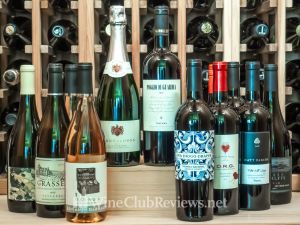 What is Nakedwines.com?
Nakedwines.com is a website where you can buy wines produced by independent winemakers who are supported by Nakedwines.com and its customers. Anyone in the US can purchase wine from Nakedwines.com, but members (called Angels) get special prices. The special prices are a reward for a monthly deposit into your Nakedwines.com account. These monthly deposits give Nakedwines.com predictable revenue, which lets them invest in production with these independent winemakers. Some people consider Nakedwines.com to be a crowdfunded winery.
Is Nakedwines.com a subscription?
Not exactly. Yes, it's a subscription in that you make a monthly payment to be spent on wine. No, it's not a subscription — they don't autoship your wine, you choose every wine you buy, and you decide when to have it shipped.
Is Nakedwines.com a winery?
Yes! Nakedwines.com is a winery. Instead of having staff winemakers like most wineries, Nakedwines.com has independent winemakers who produce wine for them.
For You Save $100 on your first 6-bottle case, just $34.99. Shipping included. Voucher code is already entered. Click for This Deal.