American Cellars Wine Club (ACWC) Review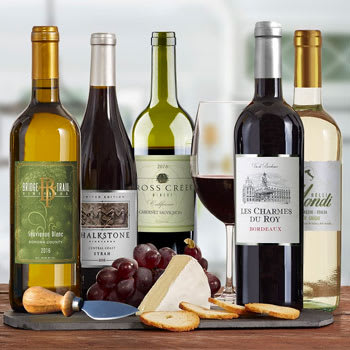 Wine Club Overview & Details
Wine Club Rating:
This wine club is...
Summary
A wine club with a checkered past that is working its way toward redemption, American Cellars Wine Club offers monthly 6-bottle shipments of white or red wine, or a mix. Each shipment allows you to swap out any of the six bottles and order more of the others (at member prices), or upgrade your shipment by selecting any wine in their inventory (at regular prices).
What I Like
I'm glad to see that Vinesse is stepping up their game, adding a deeper level of personalization and choice to their flagship wine club, as well as an easy way to opt out of a shipment online. I'm also pleased that the wine quality has improved to be competitive with other wine clubs in this general price range ($12-18 a bottle).
Improvements
I'm all for cheap wine, but I really would prefer cheap wine to actually be cheap. These prices are too steep for cheap. And, to top it off, they charge really high shipping fees.
American Cellars Wine Club (ACWC) delivers to
AK AZ AR CA CO CT DC FL HI ID IN IA KS LA ME MD MA MI MN MO MT NE NV NH NJ NM NY NC ND OH OK OR PA RI SC TN TX VT VA WA WV WI WY
Don't see your state? Vinesse does not ship there. Browse wine clubs by state.
Join American Cellars Wine Club (ACWC)
FYI: I find great wine deals so you don't have to. To keep me on the hunt, I earn a commission when you buy wine based on my recommendations.
Coupons & Promo Codes
Deal Bonus gift
Join today and get a 6-piece insulated wine tote included with your third wine club shipment (a $37.95 value). Click for this deal
American Cellars Wine Club (ACWC) Review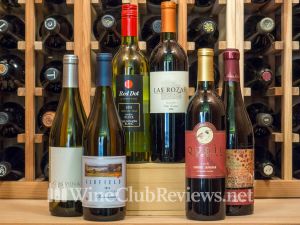 Something has been happening to cheap wine in the U.S. It's been getting worse! We used to be able to happily find great daily-drinkers at the grocery store for under $15. Now we have to spend up to $22 for the same wines and HOPE they'll be as good as earlier vintages.
Updated Review: After many conversations with Vinesse about how utterly disappointing both the American Cellars Wine Club was and also their customer service, we're pleased to be able to say they're finally improving!
The first major fix was to replace their wine buyer. The buyer for American Cellars wasn't getting the job done, with a lot of second-rate bulk juice to juice the profit margins. The new buyer seems to be more discerning, and we're seeing some actual value coming in the most recent shipments.
The second major fix was to work on their customer service. From working with the team at Vinesse, I am sure they're not proud of delivering sub-standard service. It seems they've made a 180, especially as it pertains to their 100% Satisfaction Guarantee. A Vinesse insider told me, "They'll pretty much replace anything, no questions asked. Literally."
The American Cellars Wine Club (ACWC) has followed suit and is delivering, at best, average value at just $12-15 per bottle. We've now tasted many bottles of wine from the ACWC and we're generally very disappointed. Whether or not you like the taste of a wine is very subjective and if you have a very picky or discerning palate there are few wine clubs you'll be satisfied with. If you like good quality wine, which is not subjective, this wine club is not for you!
Unlike some wine clubs out there, you get a lot of perks for joining American Cellars. In your first shipment you'll get a great little Wine Exploration guide which includes how to identify flavors in your wine, wine and food pairing suggestions by varietal, and even how to host a wine tasting party in your own home.
With each shipment you'll also get tasting notes and pairing suggestions for those wines AND a comment card which you can either mail back or go online to submit your ratings of the wines you've received. Vinesse (the company that runs American Cellars Wine Club) uses this information to make even better buying decisions in the future.
Another great perk from Vinesse is incredible opportunities to buy more wine. In addition to being able to reorder wines from your wine club shipment (when they're available), you'll also be offered exclusive deep discounts on other wines. You can sample your way through International wines, the Pacific Northwest, Merlots from around the world, and many more choices. For an even deeper discount, you can enroll in their Grab Bag program where you'll get a mystery case of wine. The same wines ACWC sends to its customers end up in these mystery cases when there's extra inventory on hand.
Have you read complaints about Vinesse online? Please read this Vinesse Review before you decide for yourself.
American Cellars Wine Club (ACWC)