California Wine Delivery
Things to know about wine delivery in California
Wine Delivery to California
FYI: I find great wine deals so you don't have to. To keep me on the hunt, I earn a commission when you buy wine based on my recommendations.
Can you ship wine to California?
Yes, you can get wine delivered to California. You may have wine sent directly to your home or office (if your workplace allows it). A person 21 years or older must sign for the package when it is delivered.
How to get wine delivered in California
Whether you are shipping to yourself, a friend, a colleague, or a family member, you must purchase alcohol and have it mailed by an entity with a valid liquor license. As a non-licensee it is never legal for you to ship alcohol yourself in the United States, much less to CA residents. Wine may be delivered via FedEx, UPS, or other private shippers, but the USPS does not permit the shipping of alcohol of any kind. These types of services deliver wine to CA: wine subscriptions, wine stores, same-day delivery, wine gift services, and wineries.
What wine companies ship to California?
Why waste time finding the perfect wine only to find out you can't get it shipped to California? The good news is, some wine stores, wine subscriptions, and wine gift services deliver wine to California. Start your shopping with our verified list of wine sellers who offer delivery to California. This is not a complete list.
Wine Delivery via FedEx or UPS
Featured Wine Delivery Deals

Save 20%
Save 20% on your first order of organic wine
Use coupon code BEKIND20 at checkout.
Get this deal at Kind of Wild Wines

Save 20%
New customers save 20% on your first order
Use coupon code WINELOVERSCU20 at checkout.
Get this deal at Vivino

Save 30%
Save nearly 30% on a case of Tres Chic and get free shipping! $160 all in.
Use coupon code ROSEEVERYDAY at checkout.
Get this deal at Le Grand Courtage

Save $30
New customers save $30 on first purchase of $130+ & orders over $150 also ship free!
Get this deal at Wine Access

Get 25% off + $10 shipping
First-time customers get 25% off + $10.00 shipping on your first wine purchase
Use coupon code TAKE25 at checkout.
Get this deal at Beaulieu Vineyards

Get 25% off + $10 shipping
First-time customers get 25% off + $10.00 shipping on your first wine purchase
Use coupon code TAKE25 at checkout.
Get this deal at Stags Leap Winery

Get 30% off + $10 shipping
First-time customers get 30% off + $10.00 shipping on your first wine purchase
Use coupon code TAKE30 at checkout.
Get this deal at Beringer Vineyards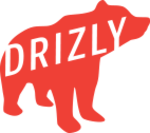 Save $5
New customers save $5 off orders over $20
Get this deal at Drizly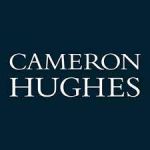 Save 15%
Save 15% on your first order
Use coupon code DRINKUP15 at checkout.
Get this deal at Cameron Hughes Wines

Save $10
Save $10 off your order of $49+
Use coupon code AFFILIATE at checkout.
Get this deal at Reserve Bar
Same-Day & Local Wine Delivery
Drizly and Instacart offer same-day wine delivery in California
Same-Day Delivery is available in these California Cities:
Berkeley, CA: Saucey
Los Angeles, CA: Drizly, MiniBar, Postmates, Saucey, Swill
Oakland, CA: MiniBar, Saucey
Orange County, CA: Postmates, Saucey
Palm Springs, CA: MiniBar, Postmates, Saucey
San Diego, CA: MiniBar, Postmates, Saucey, Swill
San Francisco, CA: MiniBar, Postmates, Saucey
Additional areas:
MiniBar: Fremont, Long Beach, Sacramento, San Jose, Santa Clarita, Silicon Valley, Simi Valley
Postmates: East Bay, Sacramento and Long Beach
Total Wine: Brea, Daly City, Elk Grove, Folsom, Fremont, Fresno, Huntington Beach, Laguna Hills, Long Beach, Mountain View, Northridge, Palm Desert, Pasadena, Pleasant Hill, Pleasanton, Rancho Cucamonga, Roseville, Sacramento, San Jose, San Mateo, San Ramon, Temecula, Thousand Oaks, Tustin, and Woodland Hills
Saucey: Fresno, Sacramento, San Jose, SF East Bay, Silicon Valley, and South Bay LA

Featured Same-Day Wine Delivery Deals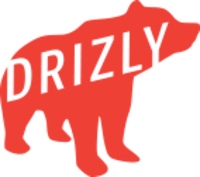 Save $5
New customers save $5 off orders over $20
Get this deal at Drizly

Save 25% (App Only)
Use coupon code AFF25 at checkout
First time customers save 25% off orders of $15 using the app
Get this deal at GrubHub