Pennsylvania Wine Delivery
Things to know about wine delivery in Pennsylvania
Can you ship wine to Pennsylvania?
Yes, you can get wine delivered to Pennsylvania, with caveats. Only specially-licensed and permitted wineries may send wine directly to consumers homes or offices in Pennsylvania. Additional excise taxes apply. Purchase limits apply. Adult signature required upon delivery. See below for more details.
Dry Communities: A dry community is one in which sales (or delivery) of alcoholic beverages are prohibited. Pennsylvania has a large number of "dry" municipalities where you cannot get wine shipped, even when a service says they deliver wine to Pennsylvania. To see if you can get wine sent to a particular town or zip code in PA, open this document (PDF) and look for locations that do not have a year listed in the "FW&GS Stores" (Fine Wines & Good Spirits) column.
All liquor sales in Pennsylvania are controlled by the Pennsylvania Liquor Control Board (PLCB). Entities who are licensed to deliver wine to consumers in Pennsylvania are referred to as Direct Wine Shippers (DWS). You are limited to 36 cases per year per winery. Resale of direct-shipped wine is not permitted. Wineries can be permitted for DWS, retailers cannot.
Buyer beware. While we do our best to make it easy to find wine that can be delivered to your state, each winery and retailer is the final say in whether they will ship to consumers. Those that do so without a permit often disclose on their site in the Terms of Service, Legal, or Shipping pages that you are responsible for obeying the laws of your state, not the retailer.
How to get wine delivered in Pennsylvania
Whether you are shipping to yourself, a friend, a colleague, or a family member, you must purchase alcohol and have it mailed by an entity with a valid liquor license. As a non-licensee it is never legal for you to ship alcohol yourself in the United States, much less to PA residents. Wine may be delivered via FedEx, UPS, or other private shippers, but the USPS does not permit the shipping of alcohol of any kind. These types of services deliver wine to PA: wine subscriptions, wine stores, same-day delivery, wine gift services, and wineries.
Wine Subscriptions: Some wine of the month clubs are both retailers and wineries (like Winc and Nakedwines.com), so they are able to ship wine as a producer (a better delivery experience for PA residents). There are other legal ways to ship wine to Pennsylvania residents but we don't check how each wine subscription service goes about doing it — companies who offer wine subscriptions are responsible for the legalities of their shipping policies. Wine clubs that ship to Pennsylvania
Wine Stores: Some importers and vendors can obtain a DWS license, if they are licensed as a wine producer in Pennsylvania, another state, or another country. Online wine stores are the easiest way to obtain fine wine that is not otherwise available via the Pennsylvania control store Fine Wine & Good Spirits. Wine stores that ship to Pennsylvania
Wine Gift Delivery: Most of the time wine gift sellers are classified as retailers. Please see the Wine Stores shipping bullet above. Wine gifts that ship to Pennsylvania
Same-Day Wine Delivery: Same-day wine delivery in Pennsylvania is quite limited. This option is available via Postmates in Philadelphia and Pittsburgh and via Quick Sip in parts of Philadelphia. These companies each offer different wine by zip code and you'll need to enter your zip code on their site to see locally-available inventory.
Wineries: Wine producers (wineries and vineyards) must be licensed by the PLCB to ship wine directly to consumers. There is an annual limit of 36 cases per producer per PA resident. Wines available via the PLCB can be ordered from wine producers and delivered to you (as of 2016). Here is a list of licensed Direct Wine Shippers (PDF).
What wine companies ship to Pennsylvania?
Why waste time finding the perfect wine only to find out you can't get it shipped to Pennsylvania? The good news is, some wine stores, wine subscriptions, and wine gift services deliver wine to Pennsylvania. Start your shopping with our verified list of wine sellers who offer delivery to Pennsylvania. This is not a complete list.
Shop: Wine Clubs, Wine Shops, Wine Gifts, Same-Day Delivery
FYI: I find great wine deals so you don't have to. To keep me on the hunt, I earn a commission when you buy wine based on my recommendations.
From $120 per 6-bottle shipment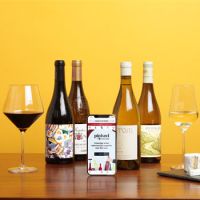 A personalized wine club where your wines are individually chosen for you by a sommelier who gets to know your preferences. Your selections are chosen from the largest inventory of online wine available in the United States at Wine.com.
From $41.95 per 2-bottle shipment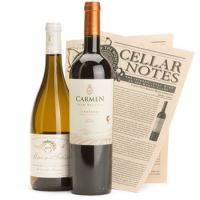 This is the entry-level wine club from the International Wine of the Month Club, but unlike some other wine clubs in this price range you'll always receive Estate-bottled wines. Also for a wine club in this price range you get excellent tasting notes and winery information for every wine that's shipped.
Wine Delivery via FedEx or UPS
Same-Day Wine Delivery
Instacart offers same-day wine delivery in Pennsylvania
Same-Day Delivery is available in these Pennsylvania Cities:
Philadelphia, PA: FreshDirect, Postmates
Pittsburgh, PA: Postmates
Additional areas:
Drizly: Bryn Mawr, Colmar, Havertown, Philadelphia