Wyoming Wine Delivery
Why waste time finding the perfect wine only to find out you can't get it shipped to Wyoming? These wine stores, wine subscriptions, and wine gift services deliver wine to Wyoming. Start your shopping with my verified list of wine sellers who offer delivery to WY. This is not a complete list.
Great news! Every deal on this site is provided directly by the retailer or winery and is verified as valid. No guessing if the discount will work — it will!
How to get wine delivered in Wyoming
Whether you are shipping to yourself, a friend, a colleague, or a family member, you must purchase alcohol and have it mailed by an entity with a valid liquor license. As a non-licensee it is never legal for you to ship alcohol yourself in the United States, much less to WY residents.
Wine may be delivered via FedEx, UPS, or other private shippers, but the USPS does not permit the shipping of alcohol of any kind. These types of services deliver wine to WY: wine subscriptions, wine stores, same-day delivery, wine gift services, and wineries.
FYI: I find great wine deals so you don't have to. To keep me on the hunt, I earn a commission when you buy wine based on my recommendations.
Wineries who deliver wine to Wyoming
Featured Wyoming deals

6 bottles for $39.95 / Save $50 — Try Firstleaf and get 6 bottles of wine selected just for you for just $39.95. Shipping is included in your first order
Get this deal at Firstleaf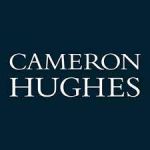 Save 15% / Use coupon code DRINKUP15 at checkout / Save 15% on your first order
Get this deal at Cameron Hughes Wines
Wineries delivering Wyoming
In Wyoming, out-of-state retailers are allowed to send wine directly to consumers, but with restrictions.
Featured Wine Delivery Deals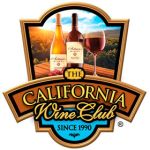 Save 10% / Use coupon code YES10 at checkout / Save 10% on wine except on cases during $1 shipping sales
Get this deal at The California Wine Club

Save $30 / New customers save $30 on first purchase of $130+ & orders over $150 also ship free!
Get this deal at Wine Access

Save $10 / Use coupon code AFFILIATE at checkout / Save $10 off your order of $49+
Get this deal at Reserve Bar
Wine Delivery via FedEx or UPS
Same-Day & Local Wine Delivery
Instacart offers same-day wine delivery in Wyoming
Same-Day Delivery is available in these Wyoming Cities:
Additional areas:
Drizly: Jackson

Featured Same-Day Wine Delivery Deals
Wine gift delivery to Wyoming
Wine gifts come in many forms: wine club gifts, wine gift baskets, wine samplers (great for gifts to yourself, btw), wine accessories, to name a few.
Wine gifts are available for every budget: Under $50, Under $100, $100-250, and Luxury wine gifts, too.
These wine gift services deliver to WY
Wine subscriptions who deliver to Wyoming
Wine Subscriptions: Some wine of the month clubs are both retailers and wineries (like Firstleaf and Nakedwines.com), so they are able to ship wine as a producer (a better delivery experience for WY residents).
There are other legal ways to ship wine to Wyoming residents but we don't check how each wine subscription service goes about doing it — the companies who offer wine subscriptions are responsible for the legalities of their shipping policies.
These wine clubs deliver to WY
Can you ship wine to Wyoming?
Yes, you can get wine delivered to Wyoming.

In Wyoming, wineries are allowed to ship directly to consumers provided the winery complies with any licensing and reporting requirements. Common provisions of law permitting DTC wine shipping from wineries include: obtaining a license or permit prior to shipping; collection and payment of excise and/or sales taxes to the recipient state; limits on the quantities of shipments; packaging requirements to ensure wine is not delivered to underage individuals; and reporting of shipments to state authorities. — Source: WineInstitute.org

In Wyoming, out-of-state retailers are allowed to send wine directly to consumers, but with restrictions.