Cellar Staples 2018 Red Wine Gift Trio
Three bottles of premium Cabernet Sauvignon and Bordeaux in a gift box
Why this gift: "Ever just want to send a cherished client or family member three fantastic bottles of red wine that they can either pop or squirrel away for a long slumber in the cellar? Here's your contender! This gift pack contains one bottle each of 2016 Shafer "TD9" Cabernet Sauvignon Napa Valley, 2014 Silver Oak Alexander Valley, and 2015 Château Suau Côtes du Bordeaux Rouge (91 WE), all dressed up in a beautiful blue box. Ground delivery is included!"
$199.95
Buy This Gift at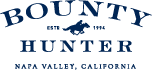 The wine in this gift:
2014 Silver Oak Cabernet Sauvignon Alexander Valley

"Winemaker Notes: The 2014 Alexander Valley Cabernet Sauvignon has a garnet color with a ruby red rim and bluish tint. It has an alluring nose of chocolate-covered strawberries, vanilla, nutmeg, truffle and sage. On the palate, it has a broad yet delicate entry and offers cranberry flavors. These flavors are complemented by raspberry and pluot with savory black olive characters on the mid-palate. The wine finishes with silky tannins, cedar and bramble flavors withexcellent length and return. This wine is drinkable upon release, but given proper cellaring conditions can be enjoyed through 2038. Blend: 97.7% Cabernet Sauvignon, 1.3% Merlot, 0.5% Petit Verdot, 0.3% Malbec, 0.2% Cabernet Franc" Rated 93 points by Wilfred Wong of Wine.com. Information provided by Wine.com.
2016 Shafer "TD9" Proprietary Red Napa Valley

"Winemaker Notes: This second vintage of TD-9 offer bright, energetic aromas and flavors of red plum, raspberry, strawberry, spice box, exotic fruit, and red licorice. The momentum of all this enticing fruit, alongwith ripe tannins, is carried through to a long, tantalizing, feast of a finish. Blend: 58% Merlot, 26% Cabernet Sauvignon, 16% Malbec." Rated 94 points by Vinous and 94 points by Robert Parker's Wine Advocate. Information provided by Wine.com.
2015 Château Suau Côtes du Bordeaux Rouge

"This smoky wine already shows a fine balance between oak, spice and bright red fruit. It's structured to age but is also attractive now; its juicy berry flavors show easily through the tannins. Drink from 2019." Rated 91 points by Wine Enthusiast. Information provided by WineEnthusiast.com.
The Bounty Hunter delivers wine gifts to:
Alabama, Alaska, Arizona, Arkansas, California, Colorado, Connecticut, Delaware, Washington D.C., Florida, Hawaii, Idaho, Indiana, Kansas, Louisiana, Maine, Maryland, Michigan, Minnesota, Missouri, Montana, Nebraska, Nevada, New Hampshire, New Jersey, New Mexico, New York, North Carolina, North Dakota, Ohio, Oklahoma, Oregon, Pennsylvania, Rhode Island, South Carolina, South Dakota, Texas, Vermont, Virginia, Washington, West Virginia, Wisconsin, Wyoming