Margerum Wine Company Barden Pinot Noir, Sta. Rita Hills Review
This wine is an excellent example of why Sta. Rita Hills is a premier Pinot Noir wine region in California. When I drank it, it was a modestly complex earthy Pinot Noir with a strong oak profile, chewy tannins, and a long finish.
Wine review by: Jessyca Frederick |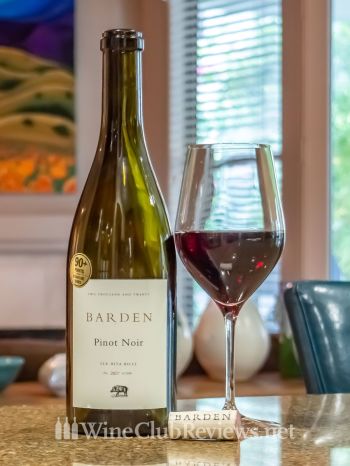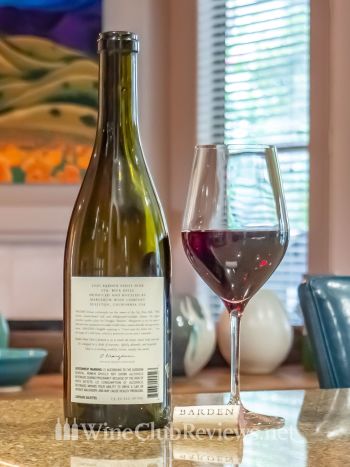 FYI: I find great wine deals so you don't have to. To keep me on the hunt, I earn a commission when you buy wine based on my recommendations.
About this Wine
Wine: 2020 Barden Pinot Noir, Sta. Rita Hills
Blend: 100% Pinot Noir
Winery: Margerum Wine Company
Region: Sta. Rita Hills, Central Coast, California
Cases produced: 216
Retail price: $68
I consumed it: September 2022
My source: The Signature Series of The California Wine Club
Discover More
Barden Pinot Noir, Sta. Rita Hills: What I think
Let me start by saying that Pinot Noir from Sta. Rita Hills is among my very favorite wines. This Barden wine includes fruit from four organically-farmed vineyards — La Encantada (64%), Sanford & Benedict (26%), Radian (7%), and Peake Ranch (1%). La Encantada and Radian are (to date) my favorite Pinot vineyards — I've tried the wines made from different blocks at these vineyards from Dragonette Cellars, Ken Brown Wines, Sanford Winery, The Hilt, and Spear Winery.
Despite my rather extensive experience in this narrow band of the wine world, this wine surprised me — which is what keeps us wine geeks engaged in general. Because each winery who buys grapes from a vineyard typically has a lease for a particular block within that vineyard, each wine produced can taste quite different. The blocks contributing to Barden were spicier and featured earthier flavors like mushroom and dried herbs than I've tried, where red fruit was prominent. Additionally, each winemaker has his or her own style, and Doug Margerum tends to like to use more oak than other examples of these vineyards that I've tried.
All the differences aside, some things were overwhelmingly clear — this is a beautifully made Pinot Noir from some of the best grapes available in Sta. Rita Hills.
Notice: I hold no formal wine credentials. I am a wine geek who has consumed 1000+ of bottles from 100+ different wine clubs and 1000s more bottles that didn't come from those wine clubs. I do not accept payment for wine reviews, and I do not accept payments to influence my opinions. I happily accept free wine (and I buy wine).
Why read my wine reviews: Wine taste is subjective. What I like may not be what you like. I try to leave room for you to form your own opinions, so I don't provide a score or a rating. I do point out wines that are an incredible value or truly not worth the money. I note flaws, wines that don't have typicity (because this matters if you are buying wine without having tasted it yourself), when wines are out of balance, and when wines lack appropriate body.
I don't like wasting money (or anything for that matter). I'm careful about where I spend my money and my mindset as a reviewer is to be careful about where you spend yours. I don't believe a high price tag equals quality and I know for sure there are wines of very good quality that are also a great value.
Learn more about me or get in touch.