Bernardus Winery Pinot Noir Santa Lucia Highlands Review
It's difficult to quantify a "classic" Pinot Noir, but somehow Wine Access found a wine that checks all the boxes. This one was lovely. Far superior to mass market Pinot Noir coming out of this region.
Wine review by: Jessyca Frederick |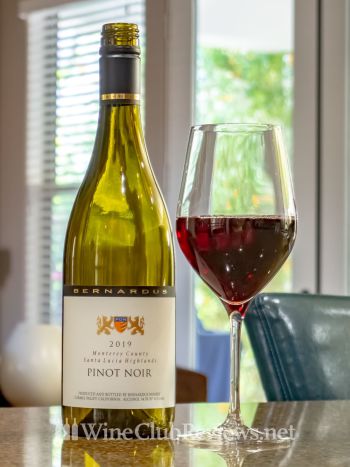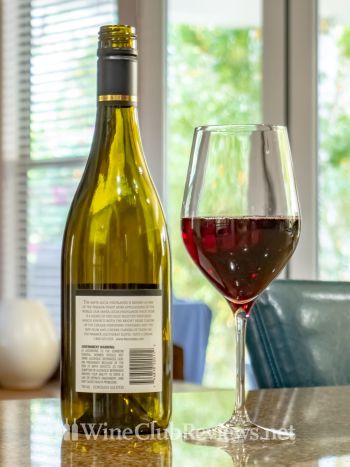 FYI: I find great wine deals so you don't have to. To keep me on the hunt, I earn a commission when you buy wine based on my recommendations.
About this Wine
Wine: 2019 Pinot Noir Santa Lucia Highlands
Blend: 100% Pinot Noir
Region: Santa Lucia Highlands, Monterey County, Central Coast, California
Retail price: $45
I consumed it: May 2022
My source: The Wine Folly Wine Club when it was managed by Wine Access
Discover More
Pinot Noir Santa Lucia Highlands: What I think
Pinot Noir hails from Burgundy and the Burgundian style is what a lot of wine connoisseurs seek. The new world versions tend to be fruitier, more full bodied, and sometimes spicier depending on where it came from and what the winemaker's style preference is. Keeping all that in mind, it's difficult to quantify a "classic" Pinot Noir, but somehow Wine Folly & Wine Access found a wine that checks all the boxes.
There is great value in Pinot Noir from Monterey's Santa Lucia Highlands (SLH). The Bernardus Winery is in Carmel Valley, California, but the grapes in this wine hail from SLH. Monterey is a go-to affordable source for Pinot Noir for major wine brands like Meiomi, La Crema, Estancia, etc. Despite the mass-produced crowd, a lot of boutique production quietly happens with high-quality SLH fruit, like at Bernardus.
Flavor profiles. Pinot Noir has a set of flavors that make it distinctive and typically easy to identify no matter the style in which it was produced. Most common are cherries (red, black, or dried), other red fruit (cranberry, strawberry, raspberry), and baking spice or a smokiness. There's a whole market for earthier Pinot Noir, too, which features mushroom, or the strangely named but apt "forest floor." The Bernardus in this case was strong on the red fruit and well-balanced.
Blending. Despite nearly all Pinot being 100% Pinot Noir, it's usually blended from multiple vineyards. Single-vineyard Pinot Noir is fickle and decidedly not "classic." But when the winemakers start blending, using fruit from different vineyards because it has different flavor profiles, a consistent and round, red-fruit with spice style emerges. Again, the Bernardus really shows the power of blending for Pinot Noir, with a roundness and balanced flavor profile, especially pulling in nice acidity.
Notice: I hold no formal wine credentials. I am a wine geek who has consumed 1000+ of bottles from 100+ different wine clubs and 1000s more bottles that didn't come from those wine clubs. I do not accept payment for wine reviews, and I do not accept payments to influence my opinions. I happily accept free wine (and I buy wine).
Why read my wine reviews: Wine taste is subjective. What I like may not be what you like. I try to leave room for you to form your own opinions, so I don't provide a score or a rating. I do point out wines that are an incredible value or truly not worth the money. I note flaws, wines that don't have typicity (because this matters if you are buying wine without having tasted it yourself), when wines are out of balance, and when wines lack appropriate body.
I don't like wasting money (or anything for that matter). I'm careful about where I spend my money and my mindset as a reviewer is to be careful about where you spend yours. I don't believe a high price tag equals quality and I know for sure there are wines of very good quality that are also a great value.
Learn more about me or get in touch.