International Wine Club Review
In this review · What is The California Wine Club? · Wine Review · Membership Benefits · Who Should Join? · Gift Review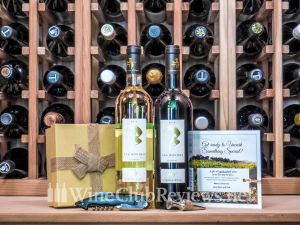 The California Wine Club has been sending great wines produced by California's small family wineries for over 25 years. They're very good at it, especially when it comes to gift giving. Long-standing relationships with wineries and respect from the wine world gives them access to small-production wines that are practically impossible to find anywhere other than the winery.
Seeing the success of their approach with California wineries, The California Wine Club branched out to offer an International version. Featuring only wine produced outside the US, all of the same ideas about sourcing wine, quality, and value apply to this wine club level.
The wine experts at The California Wine Club travel these states looking for the best wines from small wineries and deliver them to you. If you don't like a wine you receive, take advantage of their "Love It" guarantee and get it replaced with something you do like.
International Series Wine Club Options
The International Series is one of The California Wine Club's subscriptions from around the world. Each box features two wines from a specific region (sometimes from the same winery). The selections showcase the wine region and grapes used there. Here are the ways you can customize your membership:
Choose a mix of red and white wine, or red wine only (two of the same).
Choose to have shipments sent monthly, bi-monthly, or quarterly.
Pre-pay for gifts — or yourself — and save.
Important note: If you're joining as a member, your shipment prices will vary. They average $71 per shipment but, depending on the wines being featured, the price may vary. Additionally, the base price for choosing two red wines is higher than a mixed red and white wine membership/gift.
International Selections Wine Review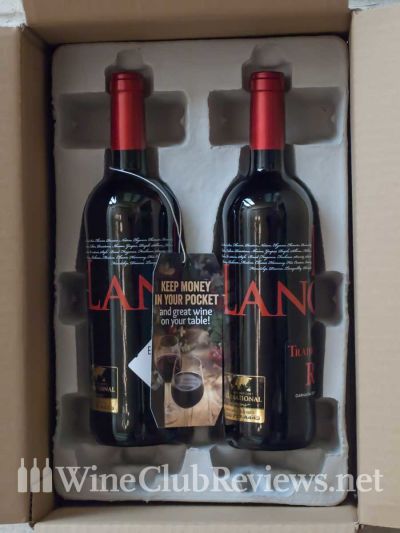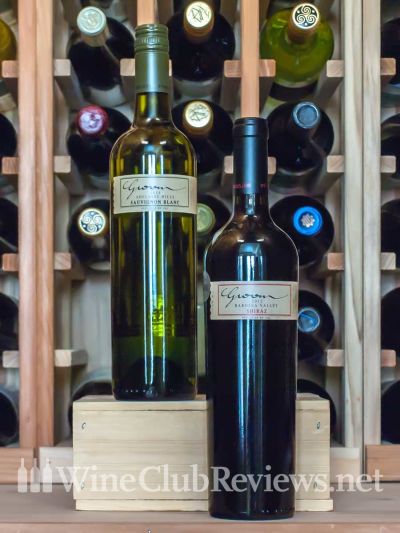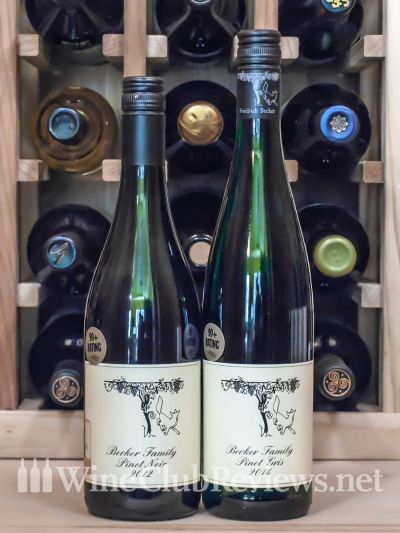 My International Selections
Wine Ratings
| | |
| --- | --- |
| Quality of Wine | |
| Price of Wine | |
| Wine Curation | |
More than 10 years ago when we started this website, The California Wine Club was one of the first we reviewed. In the intervening time we've sampled shipments from the International Series periodically and something that has never changed is the high standard for quality set by this club level.
In addition to scouting wine that exceeds their members' expectations, they also only work with small-production wineries, typically owned and managed by a family or a winemaker who farms her own land. Whether they're just starting out on their own or they're branching out into new styles and grapes, there are always new winemakers producing hidden gems — if you know where to look.
The wine regions shipped from this wine club in 2019 include:
France: Bordeaux and Minervois
Italy: Friuli, Toscana, and Veneto
Portugal: Tejo
Spain: Rioja
New Zealand: Central Otago
Australia: Tasmania
Canada: British Columbia
The most recent box we received (their 2019 Holiday shipment) featured two wines from Château d'Agel in the Minervois region of France. We received the 2016 Les Bonnes Minervois Syrah Blend and the 2018 Les Bonnes Minervois Macabeo Blend.
Here are the details from their Uncorked magazine which accompanies each shipment.
Some examples of other recent wineries and wines sent to International Series members include:
Baracchi Winery. "Riccardo Baracchi and his son Benedetto, with enologist Stefano Chioccioli, beautifully express their Tuscan terroir with just 11,000 annual cases split among 12 different wines. International critics have showered their efforts with 90+ point ratings. Set amid the hills of Tuscany near the delightful village of Cortona, this picturesque wine estate has been producing Baracchi grapes since 1860. Its 185 acres are planted to 74 acres of vines in four separate areas. History is everywhere here; one of the vineyards occupies a site of the second Punic War fought between the Romans and Carthaginians from 218 to 201 B.C." — The California Wine Club
Shipped: 2013 Smeriglio Sangiovese ($40) and 2014 O'lillo! Red Blend ($30)
Glenelly Estate. "May-Eliane de Lencquesaing is recognized worldwide as a tireless ambassador of Bordeaux. For over 30 years, she owned the fabled Bordeaux Château Pichon Longueville Comtesse de Lalande. She now focuses her talent and energy on her estate on the southern slopes of the Simonsberg in Stellenbosch. "Since my childhood in the heart of Bordeaux's finest vineyards until today, I have traveled the world and discovered the amazing diversity of terroirs," says Mme. de Lencquesaing. "On my first visit to Stellenbosch, I knew that this was where I wanted to fulfill my dream of starting a new adventure outside of France. After visiting many vineyards, I recognized the amazing potential of Glenelly Estate." — The California Wine Club
Shipped: 2012 Estate Reserve Stellenbosch Red Wine ($35) and 2016 Estate Reserve Stellenbosch Chardonnay ($30)
Caligiore Ecological Vineyards. "Only 2% of Malbecs from Argentina are managed under organic practices," says CEO and Winemaker Gustavo Caligiore. "Also, ours comes from a very old vineyard, planted in 1930, with pre-phylloxera vines from France. In the 1990s, these yielded the country's first Malbecs so successful worldwide. Nowadays, Malbec is widely spread all across Argentina and its different terroirs. So, we could say our Malbec represents the 'traditional Malbec taste.' On the other hand, our strategy is to preserve what comes from the vineyard. So, our Malbec expresses our terroir, the key objective in all we do." — The California Wine Club
Shipped: 2014 Single Organic Vineyard Mendoza Reserve Malbec ($35) and 2015 Cuatro Vacas Gordas Mendoza Torrontés Riojano ($28)
Membership Benefits
My International Selections
Benefits Ratings
| | |
| --- | --- |
| Satisfaction Guarantee | |
| Customer Service | |
| Wine Education | |
| Convenience | |
At first glance, this might look like any other wine club, but when you scratch just a little below the surface, you start to uncover some delightful details. Club members enjoy the following benefits.
Satisfaction Guarantee. The California Wine Club offers a 100% Satisfaction Guarantee. They'll refund you for any wines you don't love. That said, we'd be genuinely surprised and concerned if you receive a poor selection from The California Wine Club.
Their "Love It" Guarantee: "What if I don't like the wine? Although wine tastes vary from person to person, our wines are guaranteed. If you get a bad bottle, we will immediately reship a replacement or refund your money!"
Customer Service. In ten years of working with The California Wine Club we have never had a single customer complaint. It could be because they pride themselves on the best customer service. In addition to their Satisfaction Guarantee, they have staff wine consultants whose job it is to help you find wine you love and wineries to visit when you go to wine country.
Convenience. The California Wine Club is a more old-fashioned company. If you need to hold your service for a vacation or want to cancel your membership you'll need to call and speak to someone during regular business hours. You can handle reorders yourself online, as well as see a record of the wines you've received and when you received them.
Personalization. A personalized wine club used to mean you picked the color of your wine and how often you received your two-bottle selection. For The California Wine Club, it still does.
Discount Opportunities. We look at three areas when evaluating the discount opportunities offered by a wine club: is there an introductory offer to sweeten the deal, are there discounts available for buying more of wines you loved in your shipments, and are there special discounts only available to members?
The California Wine Club frequently posts introductory offers. Sometimes this means extra wine in the first shipment, free shipping, or a free month. Often these can be used either for yourself in an ongoing subscription or when buying a gift.
Exclusive Deal for WineClubReviews.net: Our readers get a special offer, 50% off your first shipment when you join at any club level, use code WCRHALF at checkout. Oh, you also get a $25 credit to use in their wine store when you sign up or give a gift.
The California Wine Club also offers members-only pricing on reorders, while supplies last — pay just $1 for shipping for case and half-case orders to most states, too.
Lastly, members-only special deals come up all the time. Whether it's presale opportunities or extra discounts in their wine shop, you'll be glad you participate.
Wine Education. The California Wine Club members receive the prettiest assortment of wine info (a full-color magazine called Uncorked) with each shipment of the International Series. It contains tasting notes about each wine, the wineries they come from, the winemakers, and the wine region.
Who Should Join The California Wine Club International Series?
When it comes to paying for premium wine, it can be hard to tell the difference between wine that's been overly hyped (and then over priced) and one that's genuinely outstanding. That's where a trusted company who stands by their selections with a "Love It" guarantee comes in. Why risk buying from a retailer who won't replace wine you don't like when you can be sure to enjoy what you get from The California Wine Club?
This wine of the month club is perfect for:
International wine explorers seeking hard-to-access wine from small family wineries.
Giving as a gift — they've really nailed gift presentation and ease of gifting. Anyone who receives this gift will be thrilled.
The California Wine Club knows there are different kinds of wine drinkers, and sometimes you want to try new things. They also offer:
International Series Gifts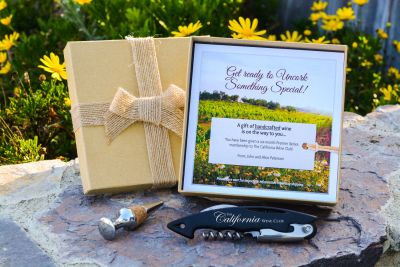 The California Wine Club has a new gift announcement option to improve your gift-giving. For an additional $18 you can have this delightful package mailed to you so you can present it in person, or you can have it mailed directly to your gift recipient in advance of the first wine shipment. The package comes gift-wrapped and custom-printed with the recipient's name and what you've ordered, along with a deluxe corkscrew and bottle stopper.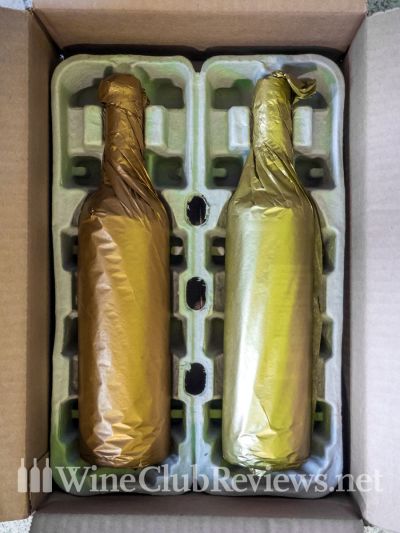 This is among the best wine club gifts on the market. For wine drinkers of any level and any preference, it would be hard to not make a great impression with a International Series gift. We're big fans of The California Wine Club gifts.
They offer prepaid gift subscriptions which makes gifting a breeze. Choose 1-12 shipments. The more you buy, the more you save.
A custom gift message is included with purchase. During the holidays, recipients will get the bronze and gold tissue wrap pictured at the left. At other times of the year, bottles in each shipment are wrapped in custom International Series tissue shown above.