California Treasures Wine Club Review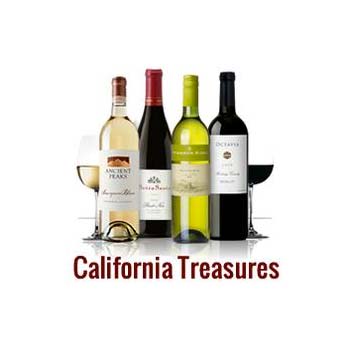 Wine Club Overview & Details
Wine Club Rating:
This wine club is...
Summary
California produces some of the best wines in the world, with stunning wines to sip from up and down the extra large state, but this is not the wine club to buy them from. California Treasures ships wine at $15-17 a bottle, plus shipping, but this isn't a price-point where California wine excels. It's better in the mass-produced sub-$15 price range, and at $25+.
What I Like
One of the best features of any of the Vinesse wine clubs is their tasting notes. They sometimes feel a little sparse, but you always get the basic wine information, some winemaker info, a food pairing suggestion, and most-importantly, cellaring instructions (not that I think these are cellarworthy selections).
Improvements
It's been a while since I tried the California wine club from Vinesse, and at last check it left me disappointed. I've received a number of their other wine club's shipments recently and were quite impressed with how far the quality has come since they hired a new wine buyer. It's probably time for me to try the California Treasures club again, but in the mean time, I don't recommend it.
California Treasures Wine Club delivers to
AK AZ AR CA CO CT DC FL HI ID IN IA KS LA ME MD MA MI MN MO MT NE NV NH NJ NM NY NC ND OH OK OR PA RI SC TN TX VT VA WA WV WI WY
Don't see your state? Vinesse does not ship there. Browse wine clubs by state.
Join California Treasures Wine Club
FYI: I find great wine deals so you don't have to. To keep me on the hunt, I earn a commission when you buy wine based on my recommendations.
California Treasures Wine Club Review
Weve now tasted many bottles of wine from the California Treasures Wine Club and were generally very impressed. Whether or not you like the taste of a wine is very subjective and if you have a very picky or discerning palate there are few wine clubs youll be satisfied with. If you like good quality wine, which is not subjective, and a great price, this wine club is an excellent opportunity for you!
Unlike some wine clubs out there, you get a lot of perks for joining California Treasures Wine Club. In your first shipment youll get a great little Wine Exploration guide which includes how to identify flavors in your wine, wine and food pairing suggestions by varietal, and even how to host a wine tasting party in your own home.
With each shipment youll also get tasting notes and pairing suggestions for those wines AND a comment card which you can either mail back or go online to submit your ratings of the wines youve received. Vinesse (the company that runs California Treasures Wine Club uses this information to make even better buying decisions in the future.
Another great perk from Vinesse is incredible opportunities to buy more wine. In addition to being able to reorder wines from your wine club shipment (when theyre available), youll also be offered exclusive deep discounts on other wines. You can sample your way through International wines, the Pacific Northwest, Merlots from around the world, and many more choices. For an even deeper discount, you can enroll in their Grab Bag program where youll get a mystery case of wine. Sounds scary? It shouldnt! The same great wines California Treasures Wine Club sends to its customers end up in these mystery cases when theres extra inventory on hand.
Have you read complaints about Vinesse online? Please read this Vinesse Review before you decide for yourself.
California Treasures Wine Club