Wine Awesomeness Wine Club Review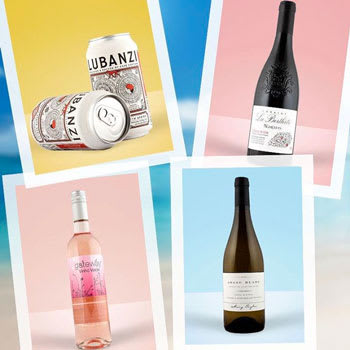 Wine Club Overview & Details
Wine Club Rating:
This wine club is...
Summary
A curated wine club designed to help curious wine drinkers explore different wine regions, grapes, and styles at incredibly affordable prices.
What I Like
I'm generally impressed with the quality of wine I receive from Wine Awesomeness. Compared with other wine clubs in this price range, I think they offer the best value, especially in the 6-bottle club.
Improvements
I've seen some of the unique character of this wine club fade away over the years I've been reviewing it, most notably their printed magazine and custom boxes. On the flip side, they haven't raised their prices, so I suspect that's how they've managed to keep their wine affordable.
Wine Awesomeness Wine Club delivers to
AZ CA CO CT DC FL GA ID IL IN IA KS LA ME MD MA MN MO MT NE NV NH NJ NM NY NC ND OH OR SC SD TN TX VT VA WA WV WI WY
Don't see your state? Wine Awesomeness does not ship there. Browse wine clubs by state.
Join Wine Awesomeness Wine Club
FYI: I find great wine deals so you don't have to. To keep me on the hunt, I earn a commission when you buy wine based on my recommendations.
Wine Awesomeness Wine Club Review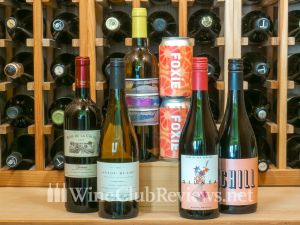 Over the last several years, choices for wine clubs have been multiplying like rabbits. Whether it's because everyone wants in on the subscription box craze or because wine is a high-margin business, the results are the same — as a wine lover you have many more options than you did when we started reviewing wine clubs in 2009 (when there were 5ish wine clubs to choose from).
The Wine Awesomeness experience is largely shaped by them trying to offer something different than the rest of the marketplace. And they succeed at being different — in a good way.
Aside from having a playful brand, Wine Awesomeness is a self-described "monthly wine journey curated for adventurous souls." Between droolworthy photography and well-written wine editorial in their monthly magazine called "The Back Label," they really do take you on a trip to a new wine region each month — if only voyeuristically, as the membership fees don't include airfare and lodging.
Each month you get three or six bottles of wine from a single wine region or of a theme. Our region was "Chile & Argentina" though given the diversity of wine regions availble in South America, this seems oversimplified. However they also offer a host of other themes which you can peruse here.
Wine Awesomeness Wine Review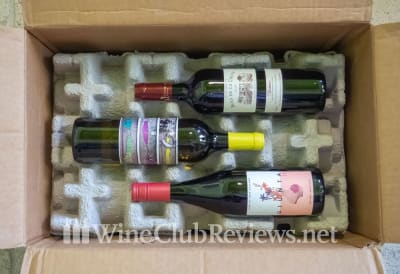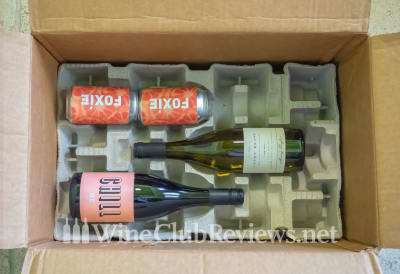 My Wine Awesomeness
Wine Ratings
| | |
| --- | --- |
| Quality of Wine | |
| Price of Wine | |
| Wine Curation | |
Every month, a team of sommeliers and wine makers work together to come up with a theme that either revolves around a specific region, or and overarching topic (such as food) and they search the globe for six wines (3 red and 3 white) that work well with that monthly theme. Their goal is to help customers discover and explore new wines that they may have never heard of before, but that they will want to drink every day. This is largely the stated goal of every wine club, but that said, we thought they present interesting and aggressively-priced wines.
Generally we don't have high expectations for wine quality at this price point, especially where free shipping is involved, but we continue to be quite impressed with the quality of the wines in our shipment. It would be hard to find wines this good at this price at a local store, or even from another wine club. We've received two shipments so far, though the second shipment was handpicked for our review.
We believe the greatest benefit of joining a wine club should be preferred pricing and a strong satisfaction guarantee. If you're going to commit to monthly shipments, you should get bonus points (i.e. discounts) for being a loyal customer. WineAwesomeness nails this. They do have low prices for the wines they ship, and to prove it, they offer a Low Price Guarantee. This is nice but odds are good you won't find these wines anywhere else to do comparisons. We also like that they don't play what we call "price games." You're getting 3 wines for $45 (likely worth more than that) and shipping is included. You can decide easily if you feel like you received your $15/bottle's worth.
Membership Benefits
My Wine Awesomeness
Benefits Ratings
| | |
| --- | --- |
| Satisfaction Guarantee | |
| Customer Service | |
| Wine Education | |
| Convenience | |
In the era of "always online" and new subscription services setting an expectation around convenience, WineAwesomeness is keeping up with the Jones. Online account management includes skipping (or cancelling or delaying) shipments in addition to changing your shipment frequency and even cancelling the service altogether. They also have a pretty robust set of member features including a rewards program and gift card management.
You will receive email notifications that their order has been processed & shipped and smart customers will sign up for UPS MyChoice and FedEx Delivery Manager (free services from the shipping companies) to further monitor shipping and delivery times.
In addition to low prices, WineAwesomeness offers other ways to save money on your wine buying habit. You get free shipping on wine reorders (if you can wait until your shipment goes out), you also save 20% on any wine bottle orders of 3 or more, they have an introductory offer (save $10 for the 3-bottle membership and $25 for the 6-bottle membership). And, they send out members-only deals on occasion.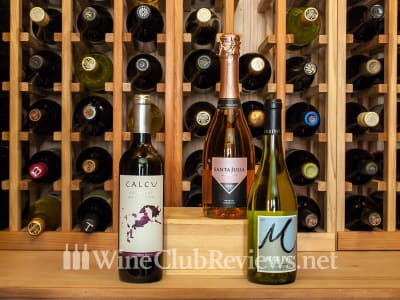 The second core benefit of joining a wine club is a satisfaction guarantee. Wine Awesomeness doesn't exactly sing it from the mountain tops, but if you have a bad bottle, they'll replace it. We found the information scattered across multiple FAQ entries. It would be helpful to have a concise policy with all the caveats all in one place.
Our normal methods of looking for customer service problems for a wine club yielded none! That said, since we offer the ability for customers to provide WineClubReviews.net with customer experiences, we'll keep this rating up to date if any complaints arise.
Wine Awesomeness Series Gifts
We believe WineAwesomeness would make a great wine gift, especially for your casual wine drinkers (not wine geeks).
Prepaid memberships of 3, 6, or 12 months. You can choose a 3-bottle or 6-bottle membership. With the 3-bottle club, you can choose red only, white only, or a variety of wine. With the 6-bottle club, variety is the only option.
One way that WineAwesomeness stands out is in how they handle gifting. They include shipping and sales tax in your gift price to make it easy to stick to your budget. They also provide you, the giver, with options about how billing and account management will work.
When you purchase your gift you'll decide if you want the recipient to manage their account (you'll be sending them an electronic gift card to redeem) or if you want to take care of everything up front (how most wine clubs work). We really love this flexiblity because we see customers who feel strongly about letting the recipient manage their gift or doing everything for them.
Wine Awesomeness Wine Club