Wine of the Month Club ® Reviews
Rosé Wine Club Review
In this review · Overview · Wine Review · Membership Benefits · Gift Review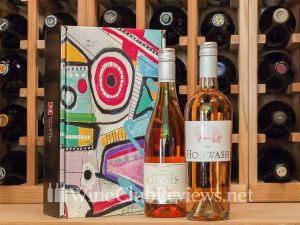 This is the wine of the month club that started it all—they literally invented the concept, over 40 years ago. They've got loyal members who are long time subscribers and Wine of the Month Club keeps their prices low to help keep these members in the fold.
There is no other wine club that we know of that works harder to be affordable than the Wine of the Month Club ®. Every aspect of their business is optimized to pass savings onto their customers, from shipping costs to the price paid for each case of wine they order, to their operations and facilities... it's all driving affordability.
Their Rosé Wine Club is part of a series of more recently developed clubs (the others are Napa, Bordeaux, Pinot Noir, Pure, and Sweet) that breathe new life into this traditional wine of the month club by bringing us trendy, as well as tried-and-true, wine niches for us to really sink our teeth into... or at least our tongues.
Delivered every other month, you get two delectable Rosé wines.
One thing Wine of the Month Club does really well is "little extras." Or, in the case of this Rosé Series gift package, several extras. We received a double-hinged waiters' corkscrew (our favorite kind), a packet of wine disks for clean pours, and a vintage chart so we know when to drink our wines (though honestly, this was pretty generic and not super helpful).
Read Our Rose Wine Club Review