You may not be aware, but due to complex shipping laws, alcohol can't be sent to every state from every state. You don't need to worry... just select your state and we'll only show you wine that you can have delivered there.
Please note: some online stores restrict certain wines to certain states but don't provide us with that information.
FYI: I find great wine deals so you don't have to. To keep me on the hunt, I earn a commission when you buy wine based on my recommendations.
Available Vintages | 2016
2016
Lieu Dit 2016 Gamay - Red Wine
Red Wine by Lieu Dit from Central Coast, California. Fermented using only native yeast and majority whole cluster in large open top fermentors. Once fermentation is complete we transfer to neutral oak barrels for the winter. Prior to bottling in the spring we rack to stainless steel tank. The 2016 Gamay is light bodied and savory with notes of violets, wet earth, gun powder and raspberry. It finis
Available Vintages | 2016
2016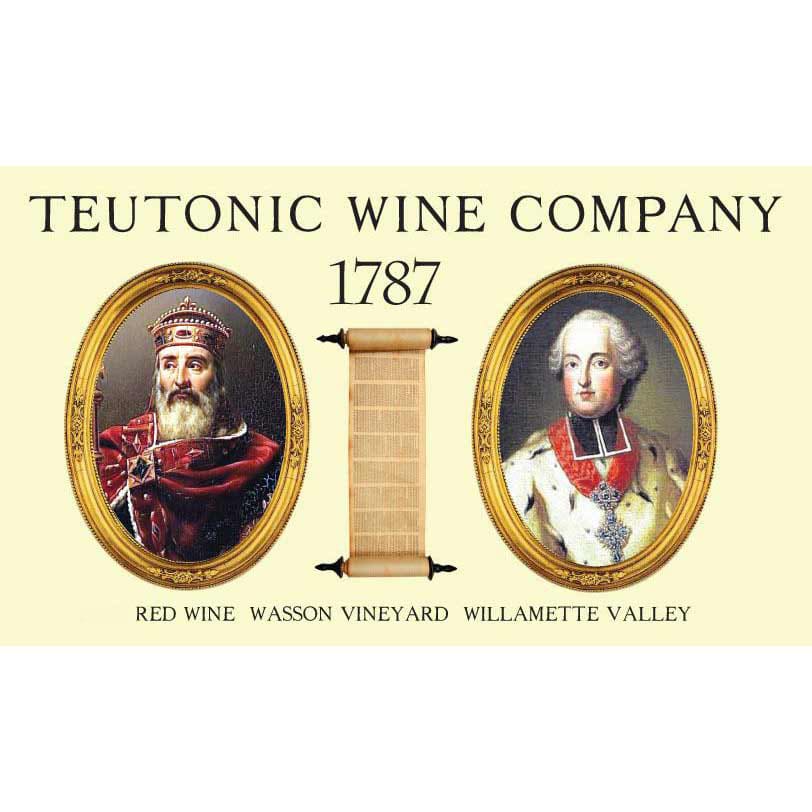 Teutonic 2016 Gamay Pinot Noir Blend 1787 AD - Red Wine
Red Wine by Teutonic from Willamette Valley, Oregon. This 1787 Pinot Noir/Gamay blend is the counter part to our 459 blend. The only difference between the two wines (both made with the same exact fruit) is the vessels used to produce them. The 1787 was fermented and aged in neutral oak barrels. The difference in taste and smell is incredible and you just need to taste them side-by-side to see for
Available Vintages | 2016 | 2018
2016
Domaine du Clocheton 2016 Morgon Reserve France Cuvée Gamay
Tasting Notes: Aromas of cherries and red fruit compote. The wine is supple and powerful, with notes of pepper. Silver Medal, Independent Winemakers of France Wine Fair Final Blend: 100% Gamay Case Production: Only 800 cases produced Pair With: Boeuf bourguignon Hold Time: Enjoy now or hold up to 12 years Alcohol by Volume: Cheers to another unique wine club find!
2018
Pierre-Marie Chermette Les Trois Roches Moulin-a-Vent 2018
Three things you need to know: 1. Robert Parker, Jr.'s Wine Advocate writer William Kelly tells us that "To my palate, some of the cuvées reviewed here number among the finest values that can be found in French wine, and I warmly recommend any readers who haven't yet acquainted themselves with this estate to try a few bottles." 2. The importer, Peter Weygandt, adds that "Given the life Pierre im
Available Vintages | 2017 | 2016
2017
2016
Available Vintages | 2017
2017
Domaine Henri Prudhon 2017 St-Aubin Sur Gamay Premier Cru - Chardonnay White Wine
White Wine by Domaine Henri Prudhon from Burgundy, France - regions. The 2017 Domaine Henri Prudhon St-Aubin Sur Gamay Premier Cru ages in barrel for 12 months before bottling. The Sur Gamay yields a complex wine that often requires several years to express its full character marked by notes of honey and minerals.
Available Vintages | 2018
2018
Maison Roche de Bellene 2018 Bellenos Rose of Gamay Noir - Rosé Rosé Wine
Rosé Wine by Maison Roche de Bellene from Burgundy, France. This rose is produced from 100% Gamay Noir grown in the Beaujolais district. From the superb 2018 vintage, this is redolent of fresh grapefruit, cranberries and rose petals. Fairly serious for a rose, this will develop and improve for several years. Drink with fresh raspberries, manchego cheese and Danish butter cookies.