Why Buy Wine Online
Learn how buying wine online is just like buying everything else online, but better than in-person shopping (and worse in one way)
I buy a lot of wine. I'm a wine-savvy, confident woman in my forties and I find shopping in wine stores to be unpleasant. There's either too much to choose from with no information to help me decide what to buy, or I have to talk to an employee about my budget and my preferences and hope he "gets me."
Ick.
If you feel the same way I do, or have your own reasons for not enjoying the in-person wine-buying experience, you're not alone. Please consider buying your wine online.
FYI: I find great wine deals so you don't have to. To keep me on the hunt, I earn a commission when you buy wine based on my recommendations.
The Top 5 Reasons to Buy Wine Online
.
#1 The wine selection is bigger online
This is kind of a no-brainer, the selection of everything is bigger online, but when it comes to wine this matters a lot. Especially if you are interested in any of the following wine categories:
Wine from small wineries
Wine that isn't Chardonnay, Cabernet Sauvignon, or Pinot Noir
Organic and sustainably-produced wine
Wine that is older than the current vintage
#2 Online wine stores are hungry for your business
For some of us, everything about shopping online is better than in-person shopping.
Some exceptions of course include last-minute needs and people who like to touch and try things on before buying. You can't try on wine in the wine store (unless you attend a wine tasting), and wine-buying, in my opinion, is not something best done at the last minute.
Your local wine shop might not have a lot of competition. They may not care about sales, they may not offer you case discounts, they might have crummy return policies, they may not send you information about what's new or what you might like based on what you've bought in the past. Because if you want wine, you go to that store and you take what's available.
Grocery stores often offer big discounts on their wine, but their wine selection typically isn't especially inspiring for a wine enthusiast. Still, those sales offering 30% off six bottles or more are the PERFECT time to stock up on their more expensive wines like Veuve Clicquot Yellow Label Champagne, The Prisoner red blend, Rombauer Chardonnay, and Miraval or Whispering Angel rosé.
Most online wine stores offer deals for new customers all the time. Typically any order over $100 for first time customers is either 10% off or offers free shipping. Once you've got your foot in the door, you'll find you get discounted offers and free shipping offers on the regular.
And best of all, you're not stuck just shopping at one or two stores, in a rut with buying the same stuff or feeling limited by the stale selection.
Is it cheaper to buy wine online?
Like most things in life, sometimes yes, sometimes no. The best ways to save money buying wine online are: buy wine from deal sites or wait for discounts from online wine stores, buy wine 12 bottles at a time (by the case), and try a wine club which features discounts for members on purchases beyond regular subscription shipments. Delivery costs more when you don't order in volume, most online wine stores offer discounts for larger orders, and wine clubs offer their members additional discounts.
One quick caveat: online wine retailers can be very aggressive with their email campaigns and flash sales. You may want to use your junk email or manage your email settings at the stores.
#3 You can find what you'll like without telling someone
Some online stores look and feel a lot like their brick-and-mortar stores. Sorted and filtered by standardized characteristics like wine color, region, and predominant grape. Sometimes you can filter by vintage (the year the grapes in the wine were grown, not the year the wine became available for purchase). Those stores aren't my favorite places to shop.
I love online stores that make it easy to shop by things YOU care about:
What it actually tastes like (is it fruity, earthy, spicy, bright, chewy, etc.)
What I can pair it with
Is it organic or was it produced sustainably?
Is there an interesting story behind the wine?
Some great examples of this are:

Wine Access. My favorite online wine store, they love wine and it's evident in everything they do. If you want to know a reasonable amount about a wine before you buy it, this is the best place to shop online.
Wine Access offers an array of unique filtering options, but my three favorites are:
Shop by food pairing categories: Cured Meat, Dessert, Exotic, Fish, Hard Cheese, Red Meat, Shellfish, Soft Cheese, Vegetables, and White Meat.
Shop by flavor profile. You set filters from Very Low to High for Fruit, Oak, Body, Sweetness, Tannin, Acidity, and Aromatic Intensity.
Shop by vintage. Sometimes you want to buy a wine that's a new release, sometimes you want to buy something older that was properly aged. Last I looked you could buy wines from 1982-2022 using their vintage filter.

Naked Wines. Yes, it's a wine club, but you don't need a wine club membership to shop there — though you should join if you plan to order because you'll get big discounts, you can get a credit for wine you didn't like, and you can cancel any time and get your money back.
Naked Wines is another company which offers a ton of useful ways to filter your wine. Here are some of my favorites:
Shop by wine style: Big Red, Crisp White, Fruity Red, Fruity White, Rich White, Smooth Red, Sweet White (note there is no Sweet Red option, but there is a Dessert/Fortified category).
Shop by alcohol percentage: weeknight wines are best when they leave you fresh as a daisy for your morning routine. Big wines (with higher alcohol percentages) are perfect for red meat because the tannins and salts play with each other in your mouth. Choose your wine how you want it: Under 12%, 12-14%, and Over 14% ABV.
Shop by winemaker: this is a big part of what Naked Wines does, working with independent winemakers, and when you find a wine you love you might want to try other wines by that winemaker. There are dozens of Naked Wines winemakers to choose from. Some are more prolific than others.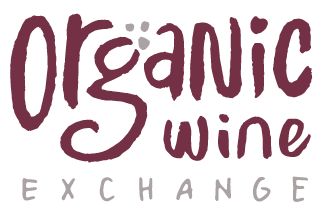 Organic Wine Exchange carries only organic wine, so their filters are designed to help you find other things you care about. They do the best job of categorizing their wines by things many of us care about, like: Biodynamic, Dry farmed, Fair for Life, GMO free, Low sugar, Natural, No Sulfites Added, Vegan, Under 13% alcohol, Non-alcoholic, and 90+ points.

Wine.com, the biggest online wine store in the world, truly has an immense selection of wine, but I generally find their filters inadequate for my needs. Some exceptions to this include the Size & Type filter (if you want to shop for wines in a can or half-bottles), and their Fine Wine filter which separates out Boutique wine, Collectible wine, Older vintages, and Bordeaux futures. They make it nearly impossible to find organic and sustainable wines.
#4 No awkward conversations about your $15 limit or your baller desires
When it comes to shopping, I don't think there's anything more uncomfortable than talking to a total stranger about how much money you want to spend on whatever it is you're buying. It's so much worse with wine because there's a lot of judging that goes on by wine snobs of all stripes.
Those wines are too cheap, those wines are overpriced, blah blah blah.
It's simple: skip the judginess and just buy what you want online.
#5 Ordering wine online is convenient, delivery maybe notsomuch
Again, kind of a no-brainer — ordering online is almost always more convenient. Getting off the couch and going to the store, even the adult Disneyland that is the wine store, doesn't always sound like a great use of those super valuable daylight hours you're not working or tending to the kidlets.
Especially since you can couch-surf the whole world of wine at whatever hour you feel like it.
You can browse at your own pace, look up details about a wine that the retailer might not include on their site, and comparison shop. Just like you do with everything else.
To be fair, while SHOPPING for wine online is convenient, home wine DELIVERY is NOT especially convenient (at least not like an Amazon Prime delivery which shows up at your door the next day).
Why not? You have to be home when the delivery arrives. An adult signature is required for a delivery. You don't want to miss your delivery window on a hot day, a super cold day, or for more than three delivery attempts. Your wine will be ruined and you'll likely pay a restocking fee.
Regardless, there are some workarounds that make life easier.
If you have a decent wine shop or a Total Wine near you, consider local delivery or local pick-up. Local delivery usually offers a pretty narrow delivery window or appointment making it easier to be sure you'll be home. Local pick-up is much more convenient than local shopping.
Have your deliveries sent to your workplace where there's always an adult (21 or older) around to sign for your packages. (I know this isn't an option for everyone.)
Take advantage of FedEx and UPS delivery apps and alternative locations. If you're going to order wine online, you're going to want every tool in your belt to help manage those deliveries.
Step one is to get the FedEx Delivery Manager app and the UPS Delivery app. As much as they're able to, you'll get the most up to date and accurate information about your deliveries possible (moreso than the merchant usually can offer). Once shipments are en route, you can change your delivery location to a local store (locations vary by delivery service).
Both FedEx and UPS have their own stores where you can have packages delivered, but they also offer delivery at nationwide stores like Walgreens or Duane Reade (both FedEx) or Michael's (UPS). Some wine stores even let you set this location when you place the order so you don't need to modify anything later.
To learn more about wine delivery pros and cons, select your state on this page.