Compare Wine from Personalized Wine Clubs
There are a lot of personalized wine clubs these days, ones where the wines you receive are selected, to a varying degree, just for you. In some cases you pick the wine you'll receive, in other cases an algorithm or a human being picks for you. Here is a quick overview of the club options.
FYI: I find great wine deals so you don't have to. To keep me on the hunt, I earn a commission when you buy wine based on my recommendations.
Subscription
Price per Bottle
Wine Overview
Nakedwines.com
More info
$9.99-54.99
Choose every wine, quality is average to better-than-average at this price
Firstleaf
More info
$15
Edit selections made by algorithm, quality is better than average at this price
Picked by Wine.com
More info
$20-40
Sommelier selects wines for you, quality is slightly better than average at this price
Wine Awesomeness
More info
$13.25-16.33
Choose from a limited set of wines, quality is above average for this price
Bright Cellars
More info
$20
Algorithm picks for you, quality is below average for this price
Organic Wine Exchange
More info
$21-26.67
Fully customizable but wines are picked by the company, quality is average for the price
Stompy (Natural Wine)
More info
$23.99-34.99
Algorithm picks wine for you, I haven't reviewed it to know about quality for price
About the wine from these subscriptions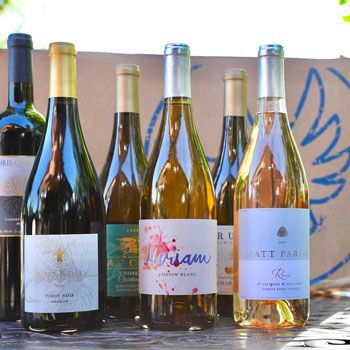 Nakedwines.com hires independent winemakers based on what the winemakers propose to make and while they strive to offer wines they're pretty sure their members will want to drink, they give the winemakers a lot of leeway. They offer 200-500 wines at any given time. Roughly 20% were Cabernet Sauvignon and Chardonnay, but they lean heavily on other bold reds like Syrah, Zinfandel, and Tempranillo, but offer 70+ different grape varieties. The general quality level is commensurate with what you pay (their wine prices vary and you choose which ones you want).
Read my review or check out their introductory offer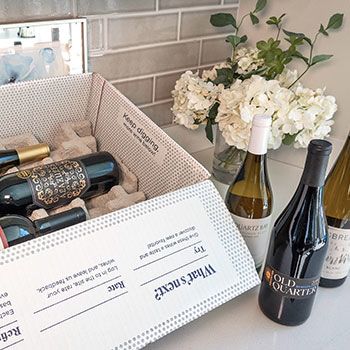 Firstleaf produces and imports its wine, and also sells wine made by third-parties. The split is roughly 50% US (mostly California) and 50% International (mostly France, Italy, Spain, South Africa, and Australia). The majority of the wines offered by Firstleaf are Cabernet Sauvignon, Merlot, Chardonnay, and Sauvignon Blanc. These wines are made in a variety of styles and come from myriad regions, so they don't all taste the same. They also offer a nice selection of other grapes for more adventurous drinkers. The price per bottle is $14.99 for Firstleaf Exclusives.
Read my review or check out their introductory offer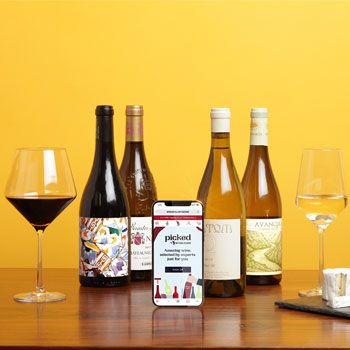 Picked by Wine.com uses its own store inventory of third-party producers to determine which wines you'll get. You get a personal sommelier who looks at your quiz results and additional notes you provide to select wines for you from the available inventory at the warehouse nearest you. While Wine.com has the largest selection of wine online at a single store (tens of thousands of unique wines), their inventory is still largely composed of wine produced by medium to large scale winery operations. Choose red wine, white wine, or a mix. They do not include rosé, sparkling, or sweet wine in their subscription.
Read my review or check out their introductory offer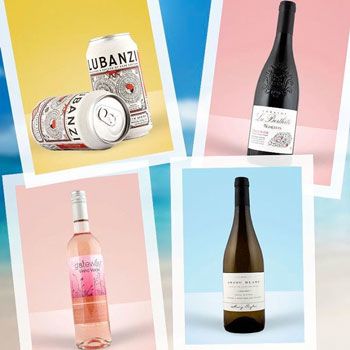 Wine Awesomeness buys all of the wine they sell, and sells it to their members at a discounted price. They offer an eclectic selection of affordable wines from around the world. They have a fully-curated subscription but you can also choose among a limited selection of wines if you want to build your own shipments. The available selection of 12 wines changes every month, and you can build your own box from among those wines. When I wrote this the 12 wines featured were: Chilean Rosé, French Rosé, Portuguese White, Chilean White, French White, Portuguese White, Chilean Carmenere, Chilean Cabernet, Washington Red Blend, and a Washington Cabernet.
Read my review or check out their introductory offer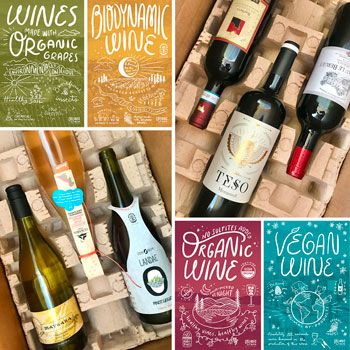 Organic Wine Exchange is a small, woman-owned wine store that only carries organic wine. They offer a nice selection of wine clubs (Organic, Biodynamic, No Sulfites Added, and Vegan), but you can customize your subscription however you want. If you only want South American red wines, or French white wines, or Italian sparkling wines, these are modifications you can make when you order. Discounts go up to 20% when you choose a 12-bottle subscription and that is a great value.
Read my review or check out their introductory offer
---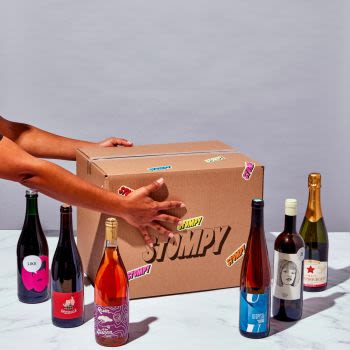 Stompy is an online Natural Wine store, owned and curated by sommelier Stephen Wong MW (Master of Wine). All of the wines in their store and subscription are personalized to your tastes. Their prices are fixed (either $23.99 or $34.99 per bottle) and the wines they offer, aside from being Natural, are an ever-changing mix of eclectic grapes and regions. I haven't yet reviewed their wine club, but you can check out their introductory offer
---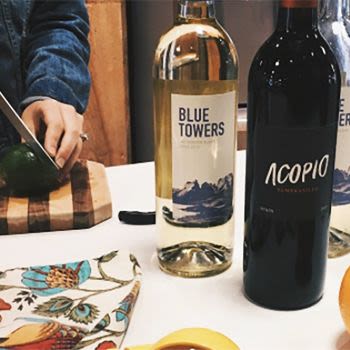 Bright Cellars mostly buys wine produced by others for sale on the bulk wine market. They do have some of their own brands. They have a team of sommeliers who decide the direction of the wines Bright Cellars will produce or acquire. The most expensive of the direct competitors on this page, Bright Cellars wine is most definitely not worth the money. Check out their introductory offer anyway.