GrapeSeed Wine Review
In this review · Overview · Wine Review · Membership Benefits · Who Should Join? · Gift Review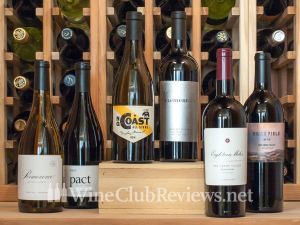 Most wine clubs focus on a more general consumer audience — wines selected to please the American palate at large delivered for less $20 a bottle. GrapeSeed is not one of these clubs. In fact, they're doing something quite different. They're delivering artful and pedigreed wines for somewhere between $25 and $37.50 per bottle (the shipment is always $150, but you'll get anywhere from 4 to 6 bottles in each shipment).
GrapeSeed contracts with pedigreed winemakers — who often don't get to experiment with new ideas at their "day jobs" — provides them with high-quality fruit from vineyards they already know, and winds up with interesting new wines to introduce to the market under their own label. This isn't a new model, I can think of at least four other companies that do this. What's different here is the focus on quality and concept rather than on the final price per bottle.
GrapeSeed feels more like a winery wine club than a traditional "wine of the month club" and that's probably not an accident. We receive shipments from (at time of review) 7 winery clubs and many many wine of the month clubs. The one thing most wine of the month clubs don't seem to get right is a personal connection with their customers. The wineries do a really great job of helping us wine drinkers feel connected to the winemakers, the vineyard staff, the tasting room staff, etc.
GrapeSeed is so winemaker focused that we can't help but feel like we have the same connection to their wines that we do with our favorite wineries. But unlike a winery membership, this model allows for maximum flexibility in order to always deliver great wine. If a winery has a bad year in the vineyard (too cold, too hot, too wet), the wines usually suffer. GrapeSeed can pick new vineyards and new regions every year, so each vintage comes out a winner.
GrapeSeed sends four shipments per year: March, June, September and November. Given that these are better quality wines than most people's daily drinkers, we encourage you to think of these as your "Saturday" wines, or the kinds you bring out to impress your guests. They also make terrific everyday drinkers if you're so inclined.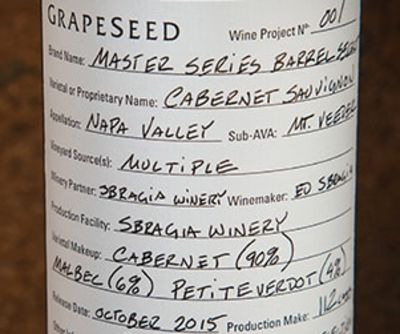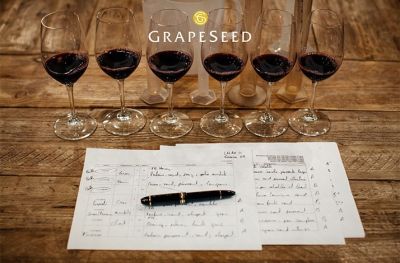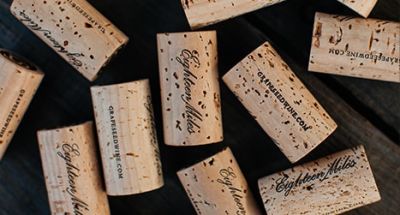 Wine Review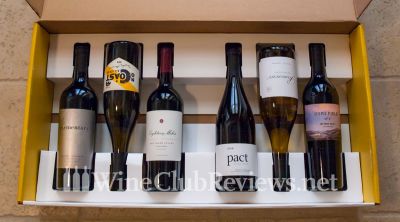 My GrapeSeed Wine Ratings
| | |
| --- | --- |
| Quality of Wine | |
| Price of Wine | |
| Wine Curation | |
Quality, when it comes to wine, is only somewhat subjective. While personal preferences and taste vary based on your palate and wine-drinking experience, there are unwritten industry rules about the characteristics of a high-quality wine. A good quality wine has typicity (meaning it tastes like other wines of its variety and region), usually it has the correct amount of body, acidity, tannin, and alcohol for its variety and region. Then there is a level of artistry and creativity (again, more subjective) that sort of wraps up the "quality" discussion for a wine. GrapeSeed is producing and shipping the highest-quality wines.
We're noticing a trend in the wine club industry, that companies are designing themselves from the ground up to offer great wine at affordable prices. Affordability is always subjective, but if you're not stuck in the under $20 category, GrapeSeed hits the mark with their value proposition — by cutting out all of the middle-men, they deliver better value than if they merely distributed acquired wines.
Not every wine club has such a close relationship between quality and price (often referred to as QPR, or the quality-price-ratio), but since GrapeSeed was designed to offer exceptional value for the price from the ground up, and they achieved it, you get to benefit.
The curation process at GrapeSeed Wine is definitely different than most wine clubs. They curate winemakers and sometimes grapes, but the winemakers themselves create the wine selection. Every vintage will be a unique collaboration of the winemakers and the wine lovers at GrapeSeed Wine.
Membership Benefits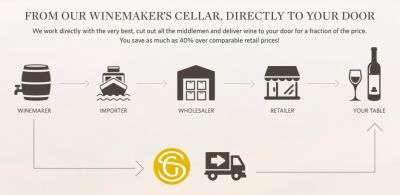 My GrapeSeed Wine
Wine Ratings
| | |
| --- | --- |
| Quality of Wine | |
| Price of Wine | |
| Wine Curation | |
In the era of "always online" and new subscription services setting an expectation around convenience, GrapeSeed Wine is still a little behind the times. This is mostly because they're still new and haven't built these services yet. They are set up with UPS MyChoice though, so you at least have some control over deliveries, or if you live reasonably close to a UPS Store (the best way to never miss a wine shipment is to have it sent to work, if possible).
Via UPS MyChoice, you will receive email notifications that their order has been processed & shipped, but you have to sign up for it yourself.
GrapeSeed Wine hits all the marks on our discounts checklist. Their introductory offer is free shipping for the first shipment (value varies depending on where you live), they offer members a 10% discount on all store purchases, and they occasionally send out special offers just for members.
Wine Education is an area where GrapeSeed Wine is slowly coming up to speed. Right now, only their special holiday shipments include educational materials. Until they offer educational materials in each shipment, you'll need to look up the limited tasting notes in their wine store.
We feel personalization is among the most compelling reasons to join a wine club. Whether it's done through giving you so many choices you can basically assemble your own club, getting to know your palate through wine ratings, or just good old-fashioned customization of shipments that comes through a dialogue with your wine club, they're all a-okay in our book.
GrapeSeed's approach to customization is of the third kind — they tell you what's in your shipment before you're charged or it's sent. If you want to opt out, you can, if you want to swap out something, you can, simply email them and let them know, or pick up the phone and talk to a human being. The catch is, when you swap out a wine for a more expensive (or cheaper) selection, the price of your shipment changes (this is not unreasonable), but they do offer you the discounted partner pricing for whatever you get (usually around 30% in shipments).
Our normal methods of looking for customer service problems for a wine club yielded none! That said, since we offer the ability for customers to provide WineClubReviews.net with customer experiences, we'll keep this rating up to date if any complaints arise.
GrapeSeed Gift Review
We believe GrapeSeed Wine gift packs would make an excellent gift, but at this time there is no gift membership option. Note, if you join as a member, you get discounts on gift packs!