Laithwaites Wine Club Review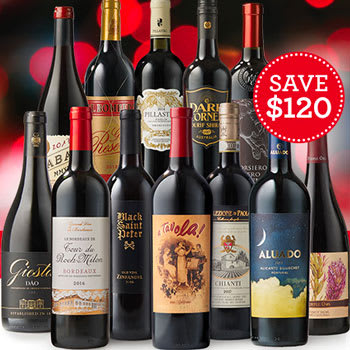 Wine Club Overview & Details
Wine Club Rating:
This wine club is...
Summary
The Laithwaites Wine club was one of the first 12-bottle case clubs offered up as a way to get your quarterly wine fix at value-focused prices. Over the years I've gone back and forth one whether or not they deliver a good value, but in general I think their $15 selections are stronger for white wine than red. Take advantage of their introductory offer of just $69.99 for a case, but be warned, you are signing up for recurring shipments at a much higher price.
What I Like
I've received many shipments of wine from Laithwaites over the years, but I continue to hold the club in relatively low esteem. It's perfect for a wine lover who wants an inexpensive selection of International wine delivered to their door every quarter. It's not good a fit for anyone who likes wine that sells above $15 a the grocery store.
Improvements
Because of the success of the WSJwine club (a Laithwaites brand), many other wine clubs are competing with 12-bottle case clubs priced around $170 per quarter (including shipping costs). Some of them are offering much better quality wine for that price so I know they could, too.
Laithwaites Wine Club delivers to
AZ CA CO CT FL IA ID IL IN LA MA MI MN MO NC ND NE NH NJ NM NV NY OH OR SC TN TX VA WA WI WV WY DC
Don't see your state? Laithwaites Wine does not ship there. Browse wine clubs by state.
Join Laithwaites Wine Club
FYI: I find great wine deals so you don't have to. To keep me on the hunt, I earn a commission when you buy wine based on my recommendations.
Coupons & Promo Codes
Deal 6 Bottles for $49.99
Join today and get 6 bottles of wine PLUS 2 bonus bottles and stemless glasses for $49.99 + Free shipping. Click for this deal
Laithwaites Wine Club Review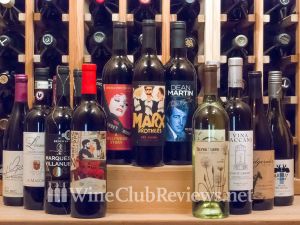 About Laithwaites Wine
Laithwaites is a successful wine club provider that operated in the UK for years before venturing into the US market. They're absolutely huge wine club allows them to source wines from around the world, and then share their great finds with their club members. They also are the "private label" wine club provider for a major US publication's wine club.
Something that really sets Laithwaites wine club apart from the some of the other clubs is their Introductory Offer program. They always discount your first shipment 50%, and they usually offer some additional value. It's fairly obvious that this is a way to entice you to sign up and try their wines, but nonetheless, this does add extra value to the money you spend with them.
Virgin Wines Introductory Offer
Many wine subscriptions offer a killer deal to get you to try the wines. Like all of these clubs, if you take advantage of this introductory offer, you are automatically enrolling in their wine club. This means you'll automatically get quarterly wine shipments for $149.99 + $19.99 shipping until you cancel.
Special Offer - Bonus Wine
Get 6 "favorite" wines + 3 bonus bottles of 90-pt Malbec for just $39.99 + shipping
Choose red wine, white wine, or a mix of red and white wine

Important! This introductory offer is $39.99 for the first shipment, including shipping. This is an introductory offer and after the introductory shipment, you'll receive a case of wine (12 bottles) every quarter for $149.99 + $19.99 shipping until you cancel. If you don't cancel before your next shipment is inbound, you either keep the next case or you are responsible for return shipping costs and a restocking fee.
| | Introductory Offer | Subsequent QUARTERLY Shipments |
| --- | --- | --- |
| # Bottles of Wine per shipment | 9 bottles | 12 bottles |
| Price | $39.99 ($4.44 per bottle) | $149.99 ($12.49 per bottle) |
| Shipping Price | $9.99 | $19.99 |
| Total Price per Shipment | $49.98 ($5.55 per bottle) | $169.98 ($14.17 per bottle) |
After the introductory shipment, you'll receive a case (12 bottles) of wine every quarter for $149.99 and $19.99 shipping until you cancel.
When it comes to wine clubs, we like quarterly case clubs because you save on shipping costs per bottle and it's better for the environment to send out fewer shipments each year.
Laithwaites Wine Review
My Laithwaites Wine Ratings
| | |
| --- | --- |
| Quality of Wine | |
| Price of Wine | |
| Wine Curation | |
We've been drinking Laithwaites on a regular basis for 14 years now. We've never been particularly impressed with the quality of their wine. What we are noticing is that over time the wines are getting better and the selection typically represents popular varietals and regions.
It used to be that Laithwaites couldn't be beat on price. These days there are several wine clubs that are competitive in the sub $15 per bottle delivered price group. In wine clubs, as in the rest of life, you get what you pay for — if you don't normally buy wines at this price point, don't be shocked if you don't love what you get.
You won't find any boutique, small-production, or even medium-production wines in these shipments. You will find many wines not offered by anyone else because Laithwaites has bought up the entire production allotment. You will also find some wines that are available elsewhere, but not at these prices.
Curation is a black box at Laithwaites, but we can see they have some constraints and some trade-secrets to protect. Given the volume that Laithwaites is buying for, we think they're doing an excellent job picking wines that are likely to be crowd pleasers (popular varietals and wine regions).
Something we noticed: the Mixed case appears to be 8 reds and 4 whites—we normally call this "Mostly Red." You can also choose Red-only and White-only if you want.
Laithwaites Wine Membership Benefits
My Laithwaites Wine
Benefits Ratings
| | |
| --- | --- |
| Satisfaction Guarantee | |
| Customer Service | |
| Wine Education | |
| Convenience | |
We look at three areas when evaluating the discount opportunities offered by a wine club. Is there an introductory offer to sweeten the deal? Are there discounts available for buying more of wines you loved in your shipments? Are there special discounts only available to members?
The Laithwaites Wine Club has one of the top introductory offers and we expecially they love that one of your premium options is the 3-bottle bonus selection.
Laithwaites does not offer discounts on reorders but you do get access to members-only deals at their wine store.
Laithwaites is among the most-complained about wine clubs, with many very angry customers. Some of this can be attributed to aggressive marketing tactics, some of it can be attributed to people not reading the fine print about joining an ongoing wine club and not just getting a shipment of really cheap wine, and some of it is their own fault. The only silver lining here is that the pace of complaints has slowed significantly over time.
A top-notch Satisfaction Guarantee policy earns top ratings here. Anything wrong, including you just didn't like it, they'll refund the bottle.
"How does your money-back guarantee work? It's simple. We want you to enjoy every bottle you buy from us. If you are not completely satisfied with any wine, for any reason, just let us know and you'll be refunded in full."
Laithwaites has made great strides in offering online convenience over the years. You can now manage your account online, including vacation holds, and you'll get shipping notifications with tracking numbers when the wine goes out for delivery. Note: You still need to call during business hours to cancel your membership.
Like other older wine of the month clubs, Laithwaites sends out a glossy color cards with each shipment of their wine club. It contains detailed tasting notes about each wine, the wineries they come from, the winemakers, and the wine region. They also include food pairing recipes and wine trivia in each issue.
The Laithwaites Wine Club does not make a great gift unless you'll be awesome at remembering to cancel the subscription months later when you've spent what you wanted to spend. We'd really love to see them offer a pre-paid version of their wine club with gift packaging, too!
Is Laithwaites a Good Wine Club Gift?
No, Laithwaites Wine does not make a good wine subscription gift. Primarily this is because there is no pre-paid subscription option, you can't include a personalized gift message, and there isn't any gift wrap in the first shipment. Here is a list of our favorite wine clubs for gifts.