Light & Sweet Wine Club Review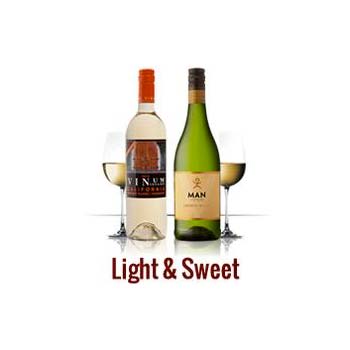 Wine Club Overview & Details
Wine Club Rating:
This wine club is...
Summary
One of our favorite wine of the month clubs, this Light & Sweet club is the perfect choice for so many wine drinkers who prefer fruity and sweeter wines to drier styles. If you are someone, or know someone, who loves wines like Moscato, Riesling and Gewurztraminer, sign up for this wine club because it's the only one like it out there in the wine club universe.
What I Like
I strongly support all niche wine clubs. The taste of wine is subjective and I think everyone should drink what they love. Given the high delivery fees from Vinesse, we recommend joining the 12-bottle wine club and have the shipments sent as often as is appropriate.
Improvements
I'd love to see customers rewarded for buying bigger allotments. "Buy more save more" pricing would be a great addition to the line-up. I'd also really like to see the shipping costs come down dramatically.
Light & Sweet Wine Club delivers to
AK AZ AR CA CO CT DC FL HI ID IN IA KS LA ME MD MA MI MN MO MT NE NV NH NJ NM NY NC ND OH OK OR PA RI SC TN TX VT VA WA WV WI WY
Don't see your state? Vinesse does not ship there. Browse wine clubs by state.
Join Light & Sweet Wine Club
FYI: I find great wine deals so you don't have to. To keep me on the hunt, I earn a commission when you buy wine based on my recommendations.
Light & Sweet Wine Club Review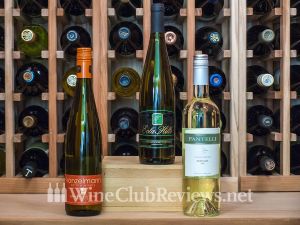 If you or someone you know prefers sweeter wine, this is the best wine club to join or gift. There are only two other wine of the month clubs where you could even get sweeter wines in the shipments, but they require a bit more effort and knowledge to make that happen. This Light & Sweet club from Vinesse makes it effortless to get the wines you really love.
What's fantastic about this wine club, beyond delivering a special selection of sweeter wines that many wine clubs don't offer, is that it comes in response to Vinesse's loyal customers' requests for this wine club. Few companies are so responsive to their customers' wants and we think that sets Vinesse apart as a wine club provider.
Light & Sweet Wine Review
My Light & Sweet
Wine Ratings
| | |
| --- | --- |
| Quality of Wine | |
| Price of Wine | |
| Wine Curation | |
We've been drinking wine from Vinesse on a regular basis for 12 years now. With some of their wine clubs, the quality has varied over time as prices and market influences change. The great thing about the Light & Sweet club is that there is a lot of well-priced off-dry and sweet wine on the market, which lets Vinesse be pickier about what they acquire for their club members.
This is an area where Vinesse could do better. Depending on what kind of wine you like to drink, you can sometimes do better with other wine clubs. If sweeter and off-dry wines are what you're after though, Light & Sweet is competitive with pricing from the other clubs.
The curation process at Vinesse is a little bit of a black box. Their part of a larger wine company and there are different buyers for each wine club or wine type. They do have an internal tasting panel which rates wines, and they make these scores available to you in the tasting notes. These ratings don't matter that much, and since they put their customer ratings online, too, we'd rely on those, instead.
Light & Sweet Wine Membership Benefits
My Light & Sweet Wines
Benefits Ratings
| | |
| --- | --- |
| Satisfaction Guarantee | |
| Customer Service | |
| Wine Education | |
| Convenience | |
The Light & Sweet Wine Club from Vinesse is unique. There are no other wine of the month clubs dedicated to sweeter wines, and certainly no other clubs that don't make you choose those sweeter wines. (There are two wine clubs that offer sweeter wines but one requires you to pick them yourself and the other is dessert-wine focused.)
With each shipment you get tasting notes and pairing suggestions for those wines, but one of our favorite features of the wine write-ups from Vinesse is that they tell you how long you can age the wine. Many wines are meant to be drunk right away,but some get better with age and now you don't need to guess which ones!
On their website, you'll find a wine-pairing library which shows recipes for each wine in their wine shop.
Vinesse offers a 100% Satisfaction Guarantee: They'll refund you for any wines you don't love. Their refund policy is generously applied, but they will flag you if you abuse it.
From their website: We stand behind every wine we sell and back this with our Vinesse Satisfaction Guarantee. While taste in wine is uniquely personal and can vary widely among individuals, all the wines we feature exceed our high standards of quality and value. If you are dissatisfied with a wine, please contact us within 45 days of your purchase to arrange a replacement. Wines being replaced for your satisfaction are added to your next club shipment to avoid additional shipping fees.
Have you read complaints about Vinesse online? Please read our thoughts on this at Vinesse Review before you decide for yourself.
We've seen great improvements to the customer service at Vinesse in the 12 years we've been working with them. Between clarifying confusing policies, amping up their satisfaction guarantee, and streamlining their shipping processes, we think they've reached a great level of service.
Also in each shipment you get a comment card which you can either mail back or go online to submit your ratings of the wines you've received. Vinesse (the company that runs Light & Sweet Wine Club) uses this information to make even better buying decisions in the future.
We look at three areas when evaluating the discount opportunities offered by a wine club. Is there an introductory offer to sweeten the deal? Are there discounts available for buying more of wines you loved in your shipments? Are there special discounts only available to members?
The Light & Sweet wine club from Vinesse doesn't have an introductory offer and they do not offer discounts on wine reorders but they do frequently have generous deals that they send out only to members.
Vinesse is a more old-fashioned company. If you need to hold your service for a vacation or want to cancel your membership you'll need to call and speak to someone during regular business hours. You can handle reorders yourself online, as well as see a record of the wines you've received and when you received them.
Light & Sweet Wine Club Gifts
Vinesse doesn't make all of their wine clubs available as a gift, but the Light & Sweet Wine Club is. You can purchase 2, 3, or 4 shipments in advance, and you can bet your sweeter wine lover will love this gift.