Pinot Noir Wine Club Review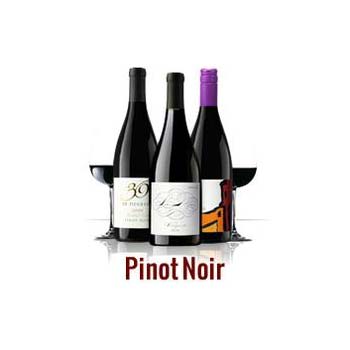 Wine Club Overview & Details
Wine Club Rating:
This wine club is...
Summary
I recently received several shipments from Vinesse, including the Pinot Noir club, and they've really stepped up their wine buying. If you're interested in more than just California Pinot Noir and you don't want to spend a ton of money on it, I really recommend this Pinot Noir wine club. Plus, you get Vinesse's rock solid satisfaction guarantee for every bottle, taking all of the risk out of joining a wine club.
What I Like
I strongly support all niche wine clubs. The taste of wine is subjective and I think everyone should drink what they love. Given the high delivery fees on this Pinot Noir subscription from Vinesse, I recommending joining the 12-bottle wine club and have the shipments sent as often as is appropriate.
Improvements
I'd love to see customers rewarded for buying bigger allotments. "Buy more save more" pricing would be a great addition to the line-up. I'd also really like to see the shipping costs come down dramatically.
Pinot Noir Wine Club delivers to
AK AZ AR CA CO CT DC FL HI ID IN IA KS LA ME MD MA MI MN MO MT NE NV NH NJ NM NY NC ND OH OK OR PA RI SC TN TX VT VA WA WV WI WY
Don't see your state? Vinesse does not ship there. Browse wine clubs by state.
Join Pinot Noir Wine Club
FYI: I find great wine deals so you don't have to. To keep me on the hunt, I earn a commission when you buy wine based on my recommendations.
Pinot Noir Wine Club Review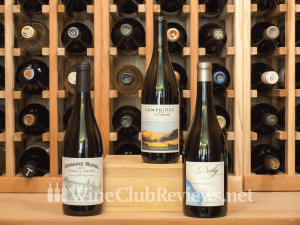 Ah, Pinot Noir. Undeniably the darling of the consumer wine world for the last, well, how many years has it been since Sideways hit the big screen? As picky as Pinot Noir drinkers are about where their precious juice flows from, they don't hold a candle to how finicky the grapes themselves are... and finicky grapes means expensive wine!
How do we improve the value we get out of drinking Pinot Noir? Pinot Noir wine clubs, of course! You may have noticed that none of the Pinot Noir wine clubs get particularly high ratings on our site. This is largely because we don't think Pinot Noir is a good value in wine... we know, that's sacrilege and blasphemy, and probably some other bad things, too. But, well, it's what we believe after tasting varietals and blends from around the world and in every price range.
However, as Pinot clubs go, the Pinot Noir Wine Club from Vinesse is a pretty good value... especially if you're not used to high-end, cherrytastic fruit-bomb Pinot Noir from places like New Zealand's Central Otago, Oregon's Willamette Valley, and California's Russian River Valley. In this club you'll find lesser known Pinot Noirs from regions not famous for their Pinot, but that's how you get such a great price on the Prince of Picky-Grapes (yes, I just made that up).
This club isn't really for experienced or high-end Pinotfiles, but if you like Pinot and want to learn more about it, give the Pinot Noir Wine Club from Vinesse a go.
From their website:
About Pinot Noir Wine Club
With our Pinot Noir Wine Club, you'll encounter lavish wines loaded with flavors reminiscent of black cherry, dried herb, cola, smoke and mocha. Each delivery offers premium, elegant wines from world-famous regions like California's Russian River Valley or France's acclaimed Burgundy region.
Classic food companions are king salmon, lamb chops or duck breast, but it will match happily with beef Stroganoff: the earthy mushroom sauce may be the ultimate companion for this malleable red.
Even More to Enjoy
In addition, you'll receive wine tasting notes on each selection within your shipment. These individualized notes provide insights into the subtle variations of each wine—including what recipes pair well, detailed wine information, wine country touring tips, and additional hints to help you enjoy your wine to the fullest.