The World of Wine Club Review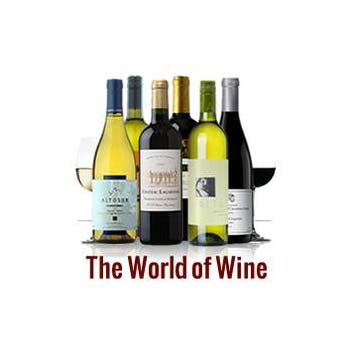 Wine Club Overview & Details
Wine Club Rating:
This wine club is...
Summary
Each shipment of this wine club includes a selection of wine from a single wine region. Sometimes that region is defined narrowly, like Southern France, and sometimes it's more broad, like South America.
What I Like
This is a fun way to discover wine regions around the world in an affordable way. Vinesse's wine tasting notes all include cellaring information, which I find lacking in most other subscriptions' educational materials.
Improvements
As with all of the Vinesse wine clubs, I find the shipping costs to be astronomical. This is mostly because shipping wine is expensive and they're not subsidizing the cost for you like other wine clubs do.
The World of Wine Club delivers to
AK AZ AR CA CO CT DC FL HI ID IN IA KS LA ME MD MA MI MN MO MT NE NV NH NJ NM NY NC ND OH OK OR PA RI SC TN TX VT VA WA WV WI WY
Don't see your state? Vinesse does not ship there. Browse wine clubs by state.
Join The World of Wine Club
FYI: I find great wine deals so you don't have to. To keep me on the hunt, I earn a commission when you buy wine based on my recommendations.
The World of Wine Club Review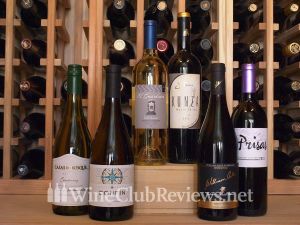 Vinesse, established more than 20 years ago, has in the past offered a huge range of wine clubs. Now, in an effort to focus more on quality and value, they publicly offer only one wine club, The Vinesse Wine Club.
After you sign up for the Vinesse Wine Club, you are able to add on specialized subscriptions, if you have favorite grapes or wine styles. Unless you're a reader of our website, in which case you can sign up for any of their specialized subscriptions directly. The World of Wine is one of these specialty wine clubs.
The World of Wine has always been one of our favorite Vinesse wine clubs. The adventure of discovering new wine regions in an affordable and approachable way is especially attractive to first-timer wine club members and younger wine drinkers.
The World of Wine Club Options
Unlike other International wine clubs which focus on small family wineries, Vinesse tends to source wine from medium- to large-scale wineries. This lets them sell you the wine at a better value per bottle. There are many ways to customize your membership:
Choose a mix of red and white wine, red wine only, or white wine only.
Choose 3, 6, or 12 bottles per shipment.
Choose to have shipments sent twice a year, three times a year, or six times a year.
Prepay for gifts — or your own subscription — and save on delivery costs.
Important notes: If you don't prepay, your bottle prices will vary ($16-22 each) and delivery costs extra (depends on where you live). When you prepay, the delivery cost is fixed and part of the price.
Wine Review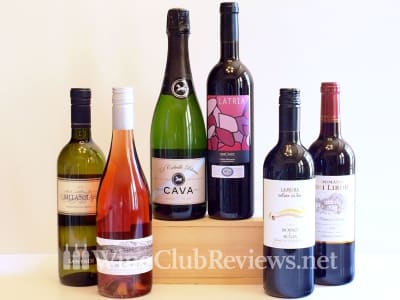 My The World of Wine
Wine Ratings
| | |
| --- | --- |
| Quality of Wine | |
| Price of Wine | |
| Wine Curation | |
In general, the wine is of decent quality. You won't find any top-rated wines in the selection, but their International wine buyer does a good job of scoping out deals, so typically the quality is better than comparable wines of the same price.
Our most recent shipment featured wines from Chile, including:
Chardonnay from Valle Casablanca
Viognier from Valle Cachapoal
Sauvignon Blanc from Valle Central
Cabernet Sauvignon from Valle Maule
Cabernet Sauvignon from Valle Central
Pinot Noir from Valle Casablanca
Membership Benefits
My The World of Wine
Benefits Ratings
| | |
| --- | --- |
| Satisfaction Guarantee | |
| Customer Service | |
| Wine Education | |
| Convenience | |
Satisfaction Guarantee. Vinesse offers a 100% Satisfaction Guarantee. If you're dissatisfied with a wine in your shipment, they'll replace it with something else.
Customer Service. We've seen a lot of third-party reviews that claim Vinesse is a scammy company. Most of the issues that earn them negative reviews relate to their main wine club, now called Vinesse Wine Club. We haven't seen complaints about their specialty wine club, The World of Wine.
Convenience. If you need to hold your service for a vacation or want to cancel your membership you'll need to call and speak to someone during regular business hours. You can order additional bottles of your favorites online, as well as see a record of the wines you've received and when you received them.
Personalization. In addition to choosing the color of the wine and the frequency of your shipments, you can also select 3, 6, or 12 bottles per shipment. If you have a favorite grape, you're better off joining one of their other specialty clubs.
Discount Opportunities. We look at three areas when evaluating the discount opportunities offered by a wine club: is there an introductory offer to sweeten the deal, are there discounts available for buying more of wines you loved in your shipments, and are there special discounts only available to members?
The World of Wine has an introductory offer. Get six bottles for $58.50 plus two bonus bottles of Russian River Valley Pinot Noir at no extra cost. To be clear: purchasing this offer automatically enrolls you in The World of Wine club. You can cancel at any time. Also of note, the wines shown when viewing the special offer at Vinesse are not the ones you'll receive in your shipment.
There isn't a discount when ordering additional bottles, but there are occasionally special offers just for members.
Wine Education. The Diamond Series from Gold Medal comes with specialized tasting sheets. For each wine you'll get the background on the winery, the winemaker, and of course, the wine. Professional reviews and winemaker tasting notes are included.
Who Should Join The World of Wine club?
The World of Wine is a great wine club for International wine explorers seeking an easy-going wine adventure where they can learn about different wine regions.
Gift Review
You can give The World of Wine as a gift, and it would be a nice wine subscription gift to receive. They offer a few pre-paid options. The price includes shipping and a custom gift message which you draft at checkout. You can choose 2, 3, 4, 6, or 8 pre-paid shipments of 3, 6 or 12 bottles. The same options that are available for the ongoing subscriptions are available for gifts (wine color preference and shipment frequency).
They don't offer gift wrapped bottles or any way to notify the recipient of your gift, so you're on your own.