WINC Subscription Reviews
Winc Review
In this review · What Is Winc? · Why Choose Winc? · Winc Wine Review · Membership Benefits · Gift Review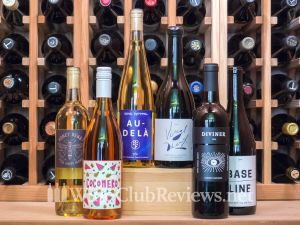 Winc is a personalized wine subscription. Whether you choose your own wine or let Winc curate wines based on your preferences, the Winc subscription is best-suited to the casual wine drinker interested in discovering new wines at an affordable price. In short, they make buying wine easy.
Wines start at $13, and roughly 65% of their selection costs less than $20 a bottle. They also offer premium wines up to $45. Get free shipping when you add four bottles to your box.
To get started with your membership, you take a Palate Profile quiz. After you complete this quiz, they recommend a personalized box of four wines for you to start your membership.
While there are many wine clubs which now start a membership with this type of quiz, Winc pioneered it (back when they were Club W). In our opinion, Winc does a better job of matching quiz answers to wine selections than the other clubs who offer quizzes to get you started. If you happen to not like the automated selections, you can swap them out for something else.
The Fine Print:
Each month on the 13th you'll be charged for credits that can be used for bottles of wine of your choice. The monthly charge is $59.95. Taxes may apply.
You can skip a charge any month.
You can save credits - unused credits rollover - and use them for more premium wine or a case of your personalized favorites.
Free shipping is included on orders of $50 or more (4 bottles). A flat $9 shipping fee will be added to orders of less than $50.
Your membership will continue until you cancel. You can cancel at any time by live chat or calling 855-282-5829.
For You Join today and get four bottles for $29.95 and free shipping. Click for This Deal.
Read Our WINC Wine Club Review