California Classics & More Wine Club Review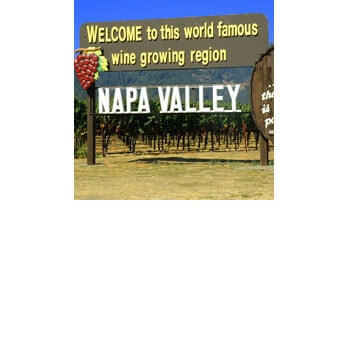 Wine Club Overview & Details
Wine Club Rating:
This wine club is...
Summary
From the wine sales partner for Wine Enthusiast magazine, this California club is a no-hassle way to try new red and white wines from all over the great state. The wine director at WineExpress, Josh Farrell, hand picks each wine for their subscriptions.
What I Like
WineExpress is the retail arm of Wine Enthusiast Magazine. Who better to select the best wines for a wine of the month club than a company that rates wine?
Improvements
It's been a long time since I received a shipment from WineExpress, but the last one I received we felt sent out an uninspiring selection of wine (medium- to large-production and widely available) and were priced too close to retail to be considered a good deal. I'd like to see them include previously-shipped wines on their wine club pages.
California Classics & More Wine Club delivers to
AL AZ AR CA CO CT DE DC FL GA ID IL IN IA KS KY LA ME MD MA MI MN MS MO MT NE NV NH NJ NM NY NC OH OK OR PA RI SC SD TN VT VA WA WV WI WY
Don't see your state? WineExpress (Wine Enthusiast) does not ship there. Browse wine clubs by state.
Join California Classics & More Wine Club
FYI: I find great wine deals so you don't have to. To keep me on the hunt, I earn a commission when you buy wine based on my recommendations.
California Classics & More Wine Club Review
California wine clubs are not uncommon these days, and access to great California wines is the reason. This California Classics wine club is a great opportunity to introduce yourself to top wineries and wines from around California.
This wine club doesn't get a great rating from us for a couple of reasons. The first reason is that the price-point for these wines classifies them as a "Premium" wine club on our website (barely). This means the wines are being considered for appropriateness for serious connoisseurs and collectors. Unfortunately we think this wine club is really designed for wine enthusiasts with a reasonable budget.
The second reason we haven't rated this wine club highly is that we're not super impressed with their selections or the company's track record on offering its best customers a better price. They'll give you a discount if you order a wine by the case, but they charge their wine club subscribers full retail. We frown on this... we expect wine stores to reward their loyal wine club customers, not treat them like average walk-in customers.
Unlike the other wine clubs from publishing companies (NY Times, Wall Street Journal, USA Today, Sunset Magazine, etc.) this wine club is owned by its publishing company (Wine Enthusiast Magazine). That changes all of the rules and expectations for this wine club... in the consumer's favor.
California Classics & More Wine Club