Wine Insiders Subscription Reviews
Wine Insiders Review
In this review · What is Wine Insiders? · Introductory Offer · Wine Review · Membership Benefits · Who Should Join? · Gift Review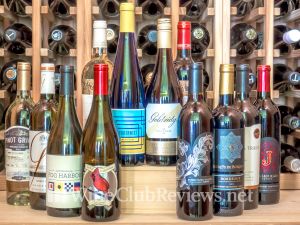 Wine Insiders is the showcase brand for DRINKS, a company who leverages their buying power and industry knowledge to secure great deals on affordable wine from around the world. Wine Insiders passes all of DRINKS' prowess on to their customers in two ways:
Wine by the case. They offer a huge selection of wine at fair prices and frequently offer discounts and other savings on top of that. They are great at picking a seasonal case of wine so you always have just the right wine on hand for that season's food and lifestyle.
Wine subscription. As it should be, their loyal members get their very best prices on their impressive wine selection. To sweeten the deal, they have a great introductory offer.
For You $89 for a case of 12 bottles of wine + 3 bonus bottles of a red Bordeaux + free shipping. Click for This Deal.
Read Our Wine Insiders Review