Get Wines Delivered to Arizona
About this Automagic Wine Finder
👋🏼 Hi! I'm Jessyca
🥧 As a wine-loving technologist, I set out to make buying wine online easier.
📦 Shop wines across multiple stores who ship to your state
🍇 Find small production, organic, and natural wines
🍷 Find back vintages and aged wine (not at auction)
💲I usually earn a commission when you buy wine with my links. You pay the same price either way.
💬 Let me know if you need anything!
Recommended: Pick your state
Price Range
Select a price range
Value is subject and budgets are personal. If you have hard limits on what you want to spend, I'd enter some boundaries here. If you're flexible, I'd leave it blank because you never know what you'll find here.
Color & Style
Choose one or more Types of Wine to narrow your search
If you choose more than one — like Red and White — then you will see red wines and white wines, not wines that are both red and white at the same time. If you want Sparkling Red or Sparkling Rosé, also choose the Bubbly Wines toggle instead of choosing Sparkling from the checkbox list.
Grape Varieties
Choose one or more Grape Varieties to narrow your search
If you choose more than one — like Cabernet Sauvignon and Zinfandel — then one you will see Cabs and Zins, not wines that are a blend of Cab and Zin. Blends are harder to identify, but if you search for Blend you'll see some generic and some specific options.
More preferences, search, and sort
Samplers & Tasting sets
Only see samplers and tasting sets
Small production wines
Only see wines made in small quantities (by wineries large and small)
Organic & Natural
If it's important to you, you can filter by farming practices, too
Most stores don't tell me much about a wine's organic status. I have to interpret this data. Most of the time it's fairly accurate, but sometimes it won't be. Natural wines are classified according to the seller as Natural or not (not according to some rule set I apply)
Wine Regions
Choose one wine region to narrow your search
You can drill down to as generic or specific a region as you like, say Australia (a very broad region) or Napa Valley (a very tiny region)
Vintage (Year produced)
Pick your vintages to get perfectly aged wine or new releases
Not sure if you like aged wine? There's no better way to find out (on your own dime) than to buy older wines directly from retailers. Oaked white wines are great with 3-5 years on 'em, many red wines are great at 5-7 years. Check my Aged Wine Guide if you want more specific information.
Bottle size & Packaging
Choose what size bottle you want
Most of the time wine stores don't actually tell me their wines are the standard 750 mL size, and when I can't figure out that a vessel is another size, I assume it is 750 mL. If a price seems way too high or too low, it's a good sign I got the size wrong.
Here are some tips: many wines that are One-Third (250 mL) are actually in cans! Many wines that are Double Magnum (3L) are actually in boxes! Splits and One-Third selections are almost always sold in 4-, 6-, or 12-packs.
Volume (Size)
Packaging
Wineries & Brands
Have a favorite winery or been meaning to try a specific producer? See what's out there!
Wine Stores
These are the wine stores I currently work with. I hope to add more over time

Exclusive wines and deals
Excellent customer service
Unique subscriptions
Save $30 New customers save $30 on first purchase of $130+ & orders over $150 also ship free!. Click for This Deal

Free shipping on orders over $49 with Stewardship program — $59/year
Somm-selected wines just for you with Picked by Wine.com
Save $20 Save $20 on orders over $200 (all customers). Until Dec 19. Use code 20DECAF at checkout.
Save $20 New customers: save $20 on orders $150+. Until Dec 19. Use code DECAF20 at checkout.
Free shipping Get free shipping on gift orders over $59. Until Dec 20. Use code GIFTSHIPAF at checkout.

The wine store arm of Wine Enthusiast magazine
Always free shipping over $149 or 12+ bottles
Try their wine subscriptions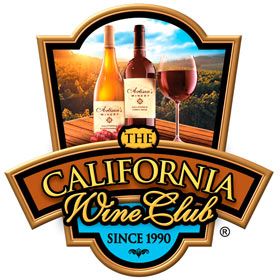 Small business supporting small wineries
Woman-owned
Great wine clubs
Great customer service
Save 10% Save 10% on wine except on cases during $1 shipping sales. Until Jan 1. Use code YES10 at checkout.

Only organic and Natural wines
Woman owned
Save with a membership
Save 10% Save 10% on everything. Until Jan 1. Use code GIVEWINE at checkout.


Exclusive French imports
Small business supporting small wineries

Biggest selection of French wine online
Free Shipping Get free shipping on your first order over $100. Until Dec 31. Use code MILLESIMA1ST at checkout.
Save 10% Save 10% on your first order. Until Dec 31. Use code SHAREASALE10 at checkout.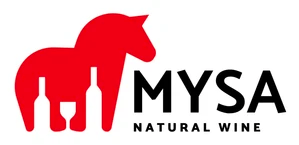 Small business supporting small wineries
Only Natural wine
Woman owned
Save 10% Save 10% on all wine club gifts. Until Dec 10. Use code CLUBGIFT at checkout.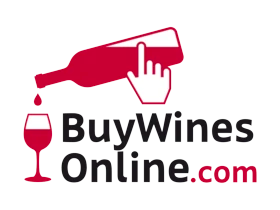 Always something popular on sale
Large selection of wine tasting sets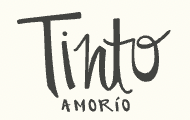 Small Natural wine producer
Buy directly from the winery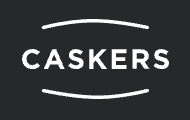 Great Champagne selection

Buy directly from the winery

Buy directly from the winery

Buy directly from the winery
Woman owned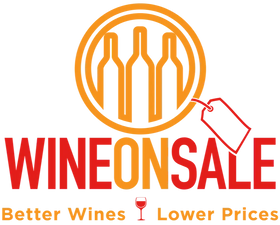 Value focused
Always free shipping on orders of 6+ bottles
Interesting discounted wine cases
Free Shipping Always get free shipping on all orders of 6 or more bottles. Use code SHIPFREE1 at checkout.