Firstleaf Subscription Reviews
Firstleaf Review
In this review · What is Firstleaf? · How Firstleaf Works · Firstleaf Wine Review · Who Should Join? · Pros & Cons · Gift Review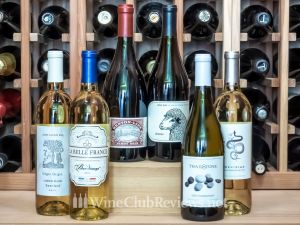 What is Firstleaf?
Firstleaf is a personalized wine subscription offering monthly, bi-monthly, or quarterly shipments of wine at an affordable price ($13.33 per bottle, members-only prices on Firstleaf Exclusive Wines). When you enroll, you are signing up for 6-bottle shipments, delivered monthly. If you don't like some of the wines you receive, they offer a Satisfaction Guarantee which will add credits to your account to make up for bottles that don't meet your expectations.
To entice you to sign up, Firstleaf has an introductory offer with a substantial discount.
After you receive your first six-bottle shipment of recommended wines, you can change your settings like size of shipment and the frequency at which you receive them, including your wine preferences.
For You Try Firstleaf and save $100 on your first three boxes of wine selected just for you. Shipping is included on the first box. Until Jun 30. Click for This Deal.
For You Join today and get 6 bottles of wine selected just for you for just $39.95. Shipping is included. Until Jun 20. Click for This Deal.
Read Our Firstleaf Wine Subscription Review