Chardonnay Wine Club Review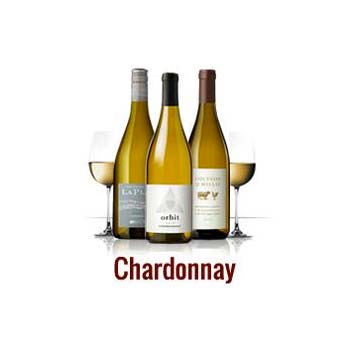 Wine Club Overview & Details
Wine Club Rating:
This wine club is...
Summary
I recently received several shipments from Vinesse, including the Chardonnay club, and they've really stepped up their wine buying. If Chardonnay is your thing and that's all you want to drink, now you can get monthly deliveries of your favorite fruit juice. Plus, you get Vinesse's rock solid satisfaction guarantee for every bottle, taking all of the risk out of joining a wine club.
What I Like
I strongly support all niche wine clubs. The taste of wine is subjective and I think everyone should drink what they love. Given the high delivery fees on this Chardonnay subscription from Vinesse, I recommending joining the 12-bottle wine club and have the shipments sent as often as is appropriate.
Improvements
I'd love to see customers rewarded for buying bigger allotments. "Buy more save more" pricing would be a great addition to the line-up. I'd also really like to see the shipping costs come down dramatically.
Chardonnay Wine Club delivers to
AK AZ AR CA CO CT DC FL HI ID IN IA KS LA ME MD MA MI MN MO MT NE NV NH NJ NM NY NC ND OH OK OR PA RI SC TN TX VT VA WA WV WI WY
Don't see your state? Vinesse does not ship there. Browse wine clubs by state.
Join Chardonnay Wine Club
FYI: I find great wine deals so you don't have to. To keep me on the hunt, I earn a commission when you buy wine based on my recommendations.
Chardonnay Wine Club Review
Did you know that Chardonnay is the most planted grape in California? And did you know that Chardonnay is also known as White Burgundy? Well, now you do. And trivia time is over... on to information about this Chardonnay wine club!
There are so many expressions of Chardonnay—the latest trend is toward a bright and light unoaked (or sometimes called naked) winemaking style. Chardonnay is also a grape that shows its terroir well... when not bombarded with oak and butter (no, they don't put butter in the wine to get it to taste like that). It takes a wine club like this one to get to know them all... or a wine trip around the world, but we're pretty sure this wine club is cheaper.
The best way to discover them all? Join a Chardonnay wine club, of course! And we highly recommend starting with this Chardonnay Wine Club from Vinesse. The prices are great, the wines are solid, and this is a really great value. We always love the Chardonnays included in Vinesse's The World of Wine club so we expect great things from this club.
From their website:
About Chardonnay Wine Club
Selectively-chosen from our myriad of domestic and international contacts, the Chardonnay Wine Club features the best within this wildly-popular varietal. You'll experience exceptional Chardonnays from famed regions like France's Burgundy region and California's Napa Valley and Russian River Valley as well as rich, fruit-forward jewels created in small batches by talented winemasters in up-and-coming regions such as Australia's Hunter Valley, New Zealand, Italy, South Africa, Argentina and Chile.
Even More to Enjoy
In addition, you'll receive wine tasting notes on each selection within your shipment. These individualized notes provide insights into the subtle variations of each wine—including what recipes pair well, detailed wine information, wine country touring tips, and additional hints to help you enjoy your wine to the fullest.