Single Bottle Wine Clubs
Join a Single Bottle wine of the month club subscription
Wine Subscription Bottle Counts: All bottles 2 bottles 3 bottles 4 bottles 6 bottles (half-case) 12 bottles (case)
On this page you'll find all of the Single Bottle wine of the month clubs we've reviewed. Our ratings system looks at quality-to-price ratio, shipping costs, uniqueness, and custom features. Wherever possible, prices include shipping costs, but rarely include sales tax. Be sure to select the state you're shipping to, as not all wine clubs can ship to all states.
by VineBox
Good wine subscription gift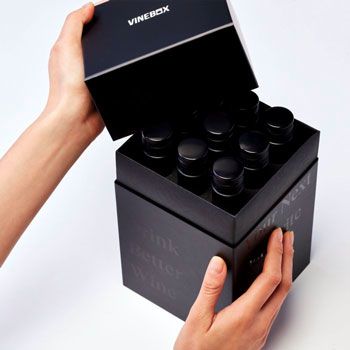 One-of-a-kind wine tasting club which delivers wine by the glass instead of in full size bottles so you can taste your way through sommelier-selected grown up juice. Reorder full bottles or more glasses of what you love. Now delivered quarterly.
We especially love that sommelier Tyler Kennedy picks the wine — and it shows. We've been super impressed with the quality of each wine we've received. The unusual selection genuinely seems like a somm picked the wines. We also love the pricing which rewards bigger customers.
This is, by far, our favorite wine club gift for adventurous drinkers, light drinkers, and even wine professionals. In addition to a top-notch sommelier-curated wine selection, the packaging is novel and fun, and really well-constructed. Save big with longer subscriptions and when you double the order for two people to enjoy.
Next Club