Three Bottle Wine Clubs
Join a Three Bottle wine of the month club subscription
On this page you'll find all of the Three Bottle wine of the month clubs we've reviewed. Our ratings system looks at quality-to-price ratio, shipping costs, uniqueness, and custom features. Wherever possible, prices include shipping costs, but rarely include sales tax. Be sure to select the state you're shipping to, as not all wine clubs can ship to all states.
Wine Subscription Bottle Counts: All bottles 1 bottle 2 bottles 4 bottles 6 bottles (half-case) 12 bottles (case)
For You Save $100 on your first 6-bottle case, just $39.99. Shipping included. Voucher code is already entered. Click for This Deal.
Naked Wines isn't really a wine club the way you think of one, but it's a personalized wine buying service that you pay into on a monthly subscription so… we treat it like one. It also happens to be the most interesting wine club we've come across in a while.
The list of things we love about Naked Wines is long, but here are some of our favorite bits: the wines we tried were excellent and priced exceptionally well; the winemakers interact with commenters on a regular basis; you can make this wine club anything you want it to be.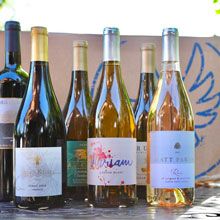 For You Join today and save $25 on your first shipment of a 6-bottle membership. Click for This Deal.
For You Join today and save $10 on your first shipment of a 3-bottle membership. Click for This Deal.
Good wine subscription gift
A curated wine club designed to help curious wine drinkers explore different wine regions, grapes, and styles at incredibly affordable prices.
We're generally impressed with the quality of wine receive from Wine Awesomeness. Compared with other wine clubs in this price range, we think they offer the best value, especially in the 6-bottle club.
The Pacific Northwest Series is the perfect wine gift for a Californai wine lover. For an extra $18 you order a pre-wine gift package announcing the gift. Send it to yourself to present in person on the big day or send it directly to your wine lover so they know the wine is coming.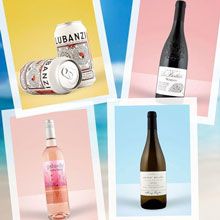 Exclusive Deal For You Save 50% on your first shipment. Until Jan 30. Use code WCRHALF at checkout.
Good wine subscription gift
This wine subscription focuses on high-end, small-production wines from small family wineries in California. It is perfect to give as a gift or to join yourself.
The Signature Series is one of our favorite premium wine clubs. We never get tired of exploring the different styles and terroirs of high-end California wine.
The Signature Series is the perfect wine gift splurge for a wine lover who likes to explore new wines. For an extra $18 you order a pre-wine gift package announcing the gift. Send it to yourself to present in person on the big day or send it directly to your wine lover so they know the wine is coming.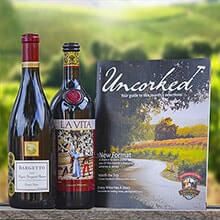 For You Get $20 off the first shipment when you join an Organic Wine Exchange club. Use code WELCOME20OFF at checkout.
Good wine subscription gift
The perfect wine club for organic wine drinkers, Organic Wine Exchange (OWE) offers so many personalization options that everyone can get the best organic wine club for their needs. Choose Organic, Biodynamic, Vegan, No Sulfites Added, or all of the above.
Proprietor Annie Arnold has gone out of her way to bring her love of organic wine to wine consumers in a convenient way with a great wine club. Annie is doing everything she can to make buying great organic wine easy.
When giving a gift, Organic wine clubs are hard to find. Most are set up as ongoing subscriptions, which is great if you're buying for yourself, but less great when you want to give someone the joy of organic wine. The OWE clubs make great gifts, but they're not big on gift presentation. A custom gift note in the first box is the extent of the pomp and circumstance. That's just right for a wine club focused on wines that are eco-friendly.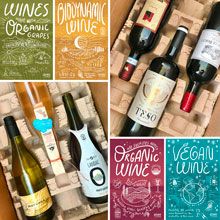 Good wine subscription gift
A rare French wine club featuring affordable selections from a variety of wine regions within France. They tend to work with smaller producers offering either exceptional value or something unusual.
Everything you want in a wine club, especially if you love French wine. Their wine program is created by a multi-generational wine family from Bordeaux with great connections and taste in wine. Unlike some other specialty wine clubs, this one is priced perfectly.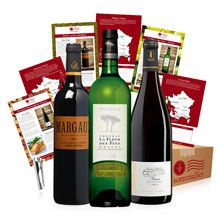 Good wine subscription gift
A surprisingly high-quality affordable wine club offering a comprehensive range of wine regions, grape varieties, and wine styles. 90+ Cellars is a modern-day négociant, sourcing wine at all different stages of production to produce wine at very low prices.
We've been fans of the Ninety Plus brand since we started working in the wine business. We especially love the affordable pricing, which allows wine shoppers on a budget to explore premium wine regions and the grapes they're known for.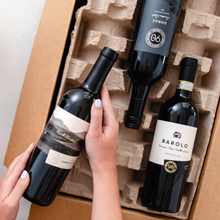 Good wine subscription gift
This international wine of the month club is delivered quarterly and features wineries you can't buy from any other company in the U.S. Each shipment features a new winery and wine region.
Whether you choose just the wine or you upgrade to include the regional gourmet treats with the Adventure Package, this quarterly wine club will take you on your own wine-drinking adventure around the world. Extensive regional and winery information goes out with each shipment, chock full of photos that help you feel like you've gone wine tasting in a far away land.
With elegant gift packaging as an upgrade option, you can make any wine subscription gift really stand out. Send a personalized greeting card ahead or ship it to yourself to present on the big day. When the wine arrives, the first shipment's bottles are wrapped in organza and presented in a beautiful artist-designed gift box.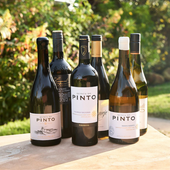 Good wine subscription gift
A wine club featuring hand-picked tiny-production wines from Napa, Sonoma, and other northern California wine regions. This "mom and pop" wine seller focuses on wines produced by well-known winemakers and made of grapes from premium vineyards.
Their wine selection is a veritable who's who of famous winemakers, especially their creative side projects. There aren't many wine clubs featuring this "new California" ethos and they're as rare as the wines they ship.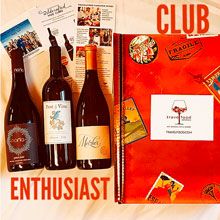 A three-bottle sparkling wine club that makes it easy to always have bubbly on hand for a special occasion or just because bubbly wine is fun to drink. This is one of the better value wine clubs from Vinesse and we always think it makes for a great wine subscription.
We love that each shipment contains a budget-friendly selection like Prosecco, a mid-range selection like a California sparkling wine, and a true Champagne for a special occasion.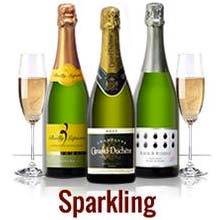 For You Join today and save $120 on your first shipment (six wines are only $9.75 each) PLUS get two bonus bottles of a Russian River Valley Pinot Noir ($50 value). Click for This Deal.
Each shipment of this wine club includes a selection of wine from a single wine region. Sometimes that region is defined narrowly, like Southern France, and sometimes it's more broad, like South America.
This is a fun way to discover wine regions around the world in an affordable way. Vinesse's wine tasting notes all include cellaring information, which we find lacking in most other subscriptions' educational materials.