Twelve Bottle Wine Clubs
Join a Twelve Bottle wine of the month club subscription
Wine Subscription Bottle Counts: All bottles 1 bottle 2 bottles 3 bottles 4 bottles 6 bottles (half-case)
On this page you'll find all of the Twelve Bottle wine of the month clubs we've reviewed. Our ratings system looks at quality-to-price ratio, shipping costs, uniqueness, and custom features. Wherever possible, prices include shipping costs, but rarely include sales tax. Be sure to select the state you're shipping to, as not all wine clubs can ship to all states.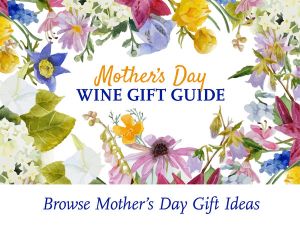 by WINC
Good wine subscription gift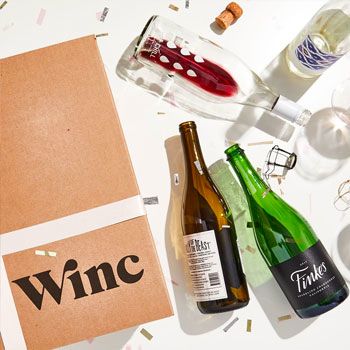 For You Join today and get four bottles for $29.95 and free shipping. Click for This Deal.
Winc set out to change the wine industry by finding new ways to get better value to wine drinkers who spend less than $15 a bottle — and they're succeeding. By delivering a broad range of wine which appeals to every palate, Winc is a standout wine of the month club.
Twelve Bottle: Winc is best known for their 4-bottle wine subscription, but you can also buy up to 12 bottles at a time. When you fill your box with 12 bottles, you save 10%, so it's worth doing. If you don't need 12 bottles of wine a month, just skip months until you need more.
When you give a Winc subscription, you are giving wine credits which can be redeemed by your favorite wine lover. They'll then set up their own account so Winc's personalization engine can get to work on learning what they love. Opt for a fancy gift announcement on the big day for a little extra dough.
Next Club
Good wine subscription gift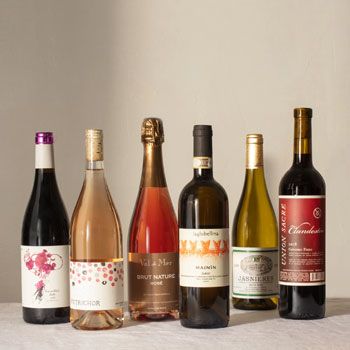 For You Save $20 and get free shipping on your first wine shipment. Use code SUBSCRIBE20 at checkout.
The Plonk wine club has always been among our favorites because of the proprietor's preference for quirky but delectable wines. Etty Klein sources interesting wines made from grapes and regions you've never heard of (and some you have). Whether you choose four, six, or twelve bottle shipments you'll be glad you picked Plonk.
Twelve Bottle: A wine club that should intrigue any would-be sommelier, you get their best prices when you sign up for a case subscription: just $21 a bottle, including shipping. Your 12-bottle boxes arrive filled with a variety of interesting red and whites, 3 each of four different bottles.
Next Club
Good wine subscription gift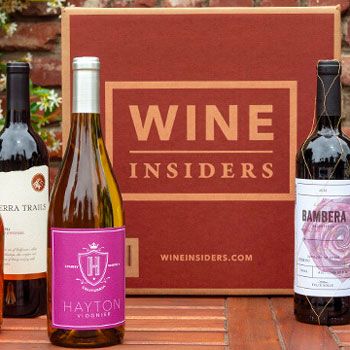 For You $89 for a case of 12 bottles of wine + 3 bonus bottles of a red Bordeaux + free shipping. Click for This Deal.
Wine Insiders, founded in 1982, generally offers a better quality of wine than their well-known competitors in their quarterly case (12 bottle) wine subscriptions. Coupled with convenience and an outstanding customer service record, we think this is a good choice for many wine drinkers.
Two things stand out about Wine Insiders — the wine is better than most of their direct competitors and they excel at making wine delivery convenient. These are important features that make them stand out in the crowded wine subscription space.
Next Club
by Wired For Wine ®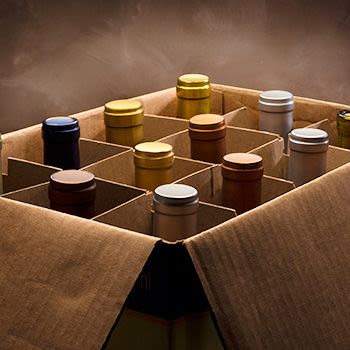 Among all of the case clubs (12 bottles, typically shipped quarterly), this 90+ International wine club is among the best two deals. The other focuses only on California wine, but this one takes you on a journey around the world. Enjoy eclectic wines at the best prices you'll find.
Twelve Bottle: For the adventurous but frugal wine lover, there isn't a better choice than this 12-bottle case club from Wired For Wine ® Choose red, white, or mixed red and white wine and pay the same amount as other International case clubs but for 2-3x the quality. We love this club and think every foodie home chef should subscribe.
Next Club
by The California Wine Club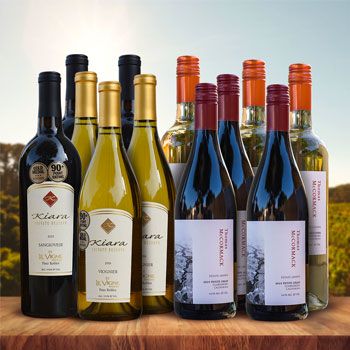 Among all of the case clubs (12 bottles, typically shipped quarterly), this California wine club offering selections from boutique wineries is one of the two best deals. The other club delivers 90+ point wine from around the world.
Twelve Bottle: If you're looking for quality California wine in case quantities, you can't beat the quality and pricing of the Case Club from The California Wine Club. These are the same wines they ship in their Premier Series club, but discounted 47%. Even the shipping costs the same. This is the best deal on quality, affordable California wine we've seen anywhere.
Next Club
Good wine subscription gift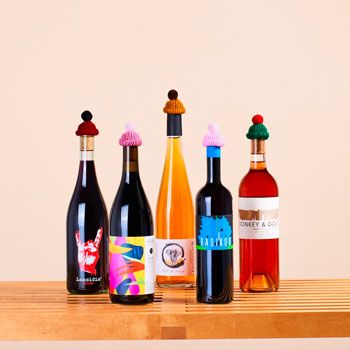 For You Get 15% off your first shipment when you try MYSA. Use code CLUB15 at checkout.
MYSA is an online wine store offering natural wines from small producers, farmed sustainably, and made with minimal intervention. Common traits in the wine they stock include: organic, biodynamic, native yeasts, unfined, unfiltered and vegan. They offer three natural wine subscriptions to suit your taste.
There are a lot of things to like about MYSA and their wine subscriptions. We're especially fond of their method of describing wines on a scale from Classic to Funky; their philanthropic efforts to combat climate change and inequality; and unique wine education materials specific to natural wine.
Next Club
by Ninety Plus Cellars
Good wine subscription gift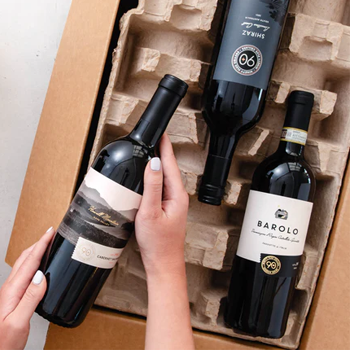 A surprisingly high-quality affordable wine club offering a comprehensive range of wine regions, grape varieties, and wine styles. 90+ Cellars is a modern-day négociant, sourcing wine at all different stages of production to produce wine at very low prices.
Twelve Bottle: As with a lot of other wine clubs that offer subscriptions with a range of bottles from 2-12, the 12-bottle subscriptions are priced the best. 90+ Cellars is a quarterly wine subscription focusing on quality and affordable wines, but you get almost 50% off when you join the 12-bottle club. A deal for sure.
Next Club
by Vinesse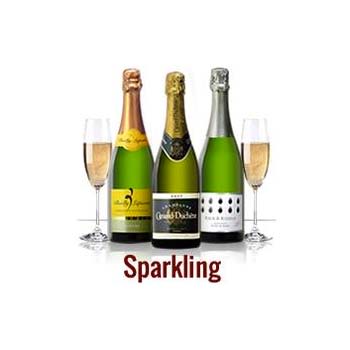 A three-bottle sparkling wine club that makes it easy to always have bubbly on hand for a special occasion or just because bubbly wine is fun to drink. This is one of the better value wine clubs from Vinesse and we always think it makes for a great wine subscription.
We love that each shipment contains a budget-friendly selection like Prosecco, a mid-range selection like a California sparkling wine, and a true Champagne for a special occasion.
Next Club
by Vinesse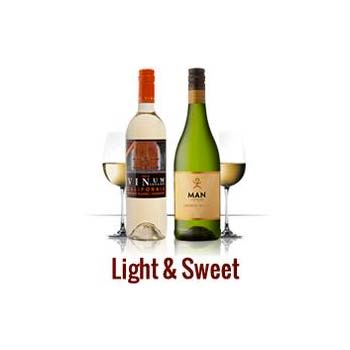 One of our favorite wine of the month clubs, this Light & Sweet club is the perfect choice for so many wine drinkers who prefer fruity and sweeter wines to drier styles. If you are someone, or know someone, who loves wines like Moscato, Riesling and Gewurztraminer, sign up for this wine club because it's the only one like it out there in the wine club universe.
We strongly support all niche wine clubs. The taste of wine is subjective and we think everyone should drink what they love. Given the high delivery fees from Vinesse, we recommend joining the 12-bottle wine club and have the shipments sent as often as is appropriate.
There aren't a lot of wine club gifts for wine lovers who like their wine on the sweeter side. It's too bad because these wines are food-friendly and also great for drinking before the meal. If your wine lover likes it sweeter (not dessert sweet) than this is an awesome wine club gift.
Next Club
by Vinesse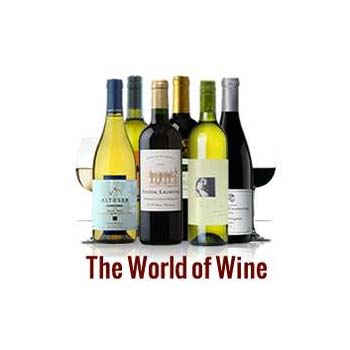 For You Join today and save $120 on your first shipment (six wines are only $9.75 each) PLUS get two bonus bottles of a Russian River Valley Pinot Noir ($50 value). Click for This Deal.
Each shipment of this wine club includes a selection of wine from a single wine region. Sometimes that region is defined narrowly, like Southern France, and sometimes it's more broad, like South America.
Twelve Bottle: Vinesse offers a variety of niche wine clubs, most of which you can order with 12 bottles per box. Overall, you save massively on shipping costs by ordering the 12-bottle box. Since the The World of Wine subscription ships quarterly, a 12-bottle case is perfect for the adventurous wine lover.
Next Club