Case Club Review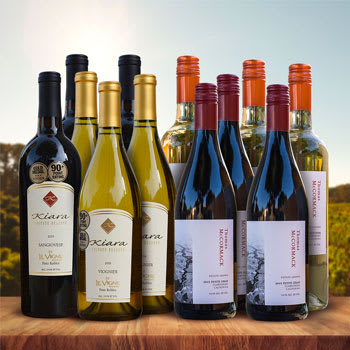 Wine Club Overview & Details
Wine Club Rating:
This wine club is...
Summary
Among all of the case clubs (12 bottles, typically shipped quarterly), this California wine club offering selections from boutique wineries is one of the two best deals. The other club delivers 90+ point wine from around the world.
What I Like
I asked The California Wine Club for a case club deal and they made one! And now you get to save a TON of money on their already affordable Premier Series wines.
Improvements
Normally I'd ask for a deal for this club, but it's already priced as low as it can go, so it's perfect as is!
Benefits
Unbeatable prices on craft wine

100% satisfaction guarantee

Selection includes CA, OR, WA, and Int'l
Drawbacks
Shipping is extra

No supporting educational materials
Compare Case Club
Case Club delivers to
AK AZ CA CO CT DE DC FL GA HI ID IL IN IA KS LA ME MD MA MN MO MT NE NV NH NJ NM NY NC ND OH OK OR PA RI SC TN TX VT VA WA WV WI WY
Don't see your state? The California Wine Club does not ship there. Browse wine clubs by state.
Join Case Club
FYI: I find great wine deals so you don't have to. To keep me on the hunt, I earn a commission when you buy wine based on my recommendations.
Case Club Review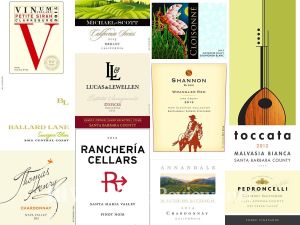 There is much to love about The California Wine Club, not the least of which is their devotion to California's small family wineries, where some of the best value and most interesting American wines come from. The value in this Case Club is another thing to love.
The California Wine Club Case Club is 12 bottles of (mostly) California wine from family wineries delivered monthly, every other month, or quarterly. Each shipment contains 3 bottles of 4 different wines and you can choose to receive Red Wine, White Wine, or a mix of both.
The wines in the Case Club are selection, primarily consists of wines from The California Wine Club's Premier Series (normally $20 a bottle), but also sometimes include International Series (normally $35 a bottle), Pacific Northwest Series (normally $35 a bottle), and even their premium Signature Series (normally $65 a bottle). We hear members love these surprise bottles (we're not surprised).
Please note: We have not received a shipment of the Case Club. Our review is based on our experience with having received shipments from all of the contributing wine clubs.
12 bottles seem like a lot?
Think of it this way...
Two bottles shipped monthly = $54.45 or $27.23 per bottle
Four bottles shipped monthly = $79.90 or $19.98 per bottle
Twelve bottles shipped quarterly = $173 or just $14.42 per bottle
Wine Case Club Review
My Case Club
Wine Ratings
| | |
| --- | --- |
| Quality of Wine | |
| Price of Wine | |
| Wine Curation | |
Until recently, curation at The California Wine Club was always handled by its owners, Bruce and Pam Boring. While management of the company has shifted, Bruce and Pam still have a hand in selecting the wines each month. They're not qualified "wine experts" (neither are we for that matter), but they have more than 25 years experience tasting wines that impress their customers, which stands for a lot. We've seen wine clubs come and go and happy customers is the only way you stay in business this long.
When it comes to wine quality, things get a little subjective. As a general rule, we find the wines from The California Wine Club to be of excellent quality. When evaluating wine quality in the Case Club at the $14 price-point, the quality is incomparable — you will not get even similar quality wine from WSJwine, TastingRoom.com, or Winc (another 5-star wine club).
Maybe their prices are a little steep if you're paying full-freight, but the price on these Case Club wines can't be beat.
Membership Benefits
My Case of Wine Club
Benefits Ratings
| | |
| --- | --- |
| Satisfaction Guarantee | |
| Customer Service | |
| Wine Education | |
| Convenience | |
The California Wine Club offers a 100% Satisfaction Guarantee: They'll refund you for any wines you don't love. That said, we'd be genuinely surprised and concerned if you recive a poor selection from The California Wine Club.
"What if I don't like the wine?
Although wine tastes vary from person to person, our wines are guaranteed. If you get a bad bottle, we will immediately reship a replacement or refund your money!"
In 14 years of working with The California Wine Club we have never had a single customer complaint. That's amazing to us. Our usual Internet sleuthing failed to turn up any customer complaints. Kudos to them!
We look at three areas when evaluating the discount opportunities offered by a wine club. Is there an introductory offer to sweeten the deal? Are there discounts available for buying more of wines you loved in your shipments? Are there special discounts only available to members?
While The California Wine CLub does a great job of offering discounts of all kinds to members, particularly on their Premier Series club, the price on the wine in the Case Club is so low, they can't offer you any more. Think of it this way... if you took advantage of all of the best deals they offer on the Premier Series, you could get your per bottle price down to $20 each on 12 bottles... At $14.42 per bottle, the Case Club is a fantastic deal that doesn't need any other discounts.
But just in case you're not satisfied, members-only special deals come up all the time. Whether it's pre-sale opportunities or extra discounts in their wine shop, you'll be glad you participate.
The California Wine Club is a more old-fashioned company. If you need to hold your service for a vacation or want to cancel your membership you'll need to call and speak to someone during regular business hours. You can handle reorders yourself online, as well as see a record of the wines you've received and when you received them.
The California Wine Club sends out the prettiest assortment of wine info (called Uncorked) with each shipment of The Premier Series. It contains tasting notes about each wine, the wineries they come from, the winemakers, and the wine region. They also go all-in on food pairing recipes and members-only deals like $1 shipping on case reorders.
Case Wine Club Gifts
The Case Club is not available as a pre-paid gift subscription.