White Wine Clubs
Join a White wine of the month club subscription
On this page you'll find all of the white wine clubs we've reviewed. Our ratings system looks at quality-to-price ratio, shipping costs, uniqueness, and custom features. Wherever possible, prices include shipping costs, but rarely include sales tax. Be sure to select the state you're shipping to, as not all wine clubs can ship to all states.
Specialty White Wine Subscriptions: Chardonnay Champagne & Sparkling Wine Rosé Sweeter Whites
Best White Wine of the Month Clubs: Best White Wine Clubs
For You & For Gifts Save $10 on any order and get a free double-hinged corkscrew with your first shipment. Use code NEWMEMBER at checkout.
Good wine subscription gift
The Plonk wine club has always been among our favorites because of the proprietor's preference for quirky but delectable wines. Etty Lewensztain sources interesting wines made from grapes and regions you've never heard of (and some you have). Whether you choose four or twelve bottles you'll be glad you picked Plonk.
Lately we've come to think of Plonk as the "Somm club" that isn't run by a sommelier. With a focus on wines under $30 that will delight any curious wine drinker, we think the value is top notch. Also, unlike most wine clubs, if you're thinking of going red-only or white-only, you'll actually get four different selections (three of each if you upgrade to 12 bottles).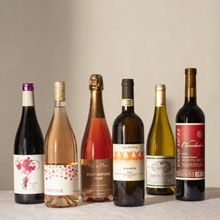 For You $89 for a case of 12 bottles of wine + 3 bonus bottles of a red Bordeaux + free shipping. Click for This Deal.
Good wine subscription gift
Wine Insiders, founded in 1982, generally offers a better quality of wine than their well-known competitors in their quarterly case (12 bottle) wine subscriptions. Coupled with convenience and an outstanding customer service record, we think this is a good choice for many wine drinkers.
Two things stand out about Wine Insiders — the wine is better than most of their direct competitors and they excel at making wine delivery convenient. These are important features that make them stand out in the crowded wine subscription space.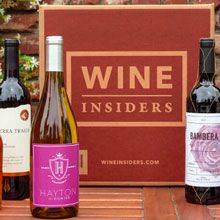 Good wine subscription gift
One-of-a-kind wine tasting club which delivers wine by the glass instead of in full size bottles so you can taste your way through sommelier-selected grown up juice. Reorder full bottles or more glasses of what you love. Now delivered quarterly.
White: VineBox offers a truly unique selection of wines in their wine-by-the-glass wine tasting boxes. Their white wines are typically crisp and bright, made of grapes we've never heard of in obscure European wine regions we've often never heard of. Each month has a theme, like organic or "compare and contrast." One thing to note — there isn't really a white wine only version of their subscription. Where they can, they'll beef up your wine selection to be mostly white.
This is, by far, our favorite wine club gift for adventurous drinkers, light drinkers, and even wine professionals. In addition to a top-notch sommelier-curated wine selection, the packaging is novel and fun, and really well-constructed. Save big with longer subscriptions and when you double the order for two people to enjoy.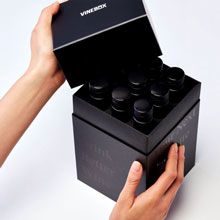 One of our favorite wine of the month clubs, this Light & Sweet club is the perfect choice for so many wine drinkers who prefer fruity and sweeter wines to drier styles. If you are someone, or know someone, who loves wines like Moscato, Riesling and Gewurztraminer, sign up for this wine club because it's the only one like it out there in the wine club universe.
We strongly support all niche wine clubs. The taste of wine is subjective and we think everyone should drink what they love. Given the high delivery fees from Vinesse, we recommend joining the 12-bottle wine club and have the shipments sent as often as is appropriate.
There aren't a lot of wine club gifts for wine lovers who like their wine on the sweeter side. It's too bad because these wines are food-friendly and also great for drinking before the meal. If your wine lover likes it sweeter (not dessert sweet) than this is an awesome wine club gift.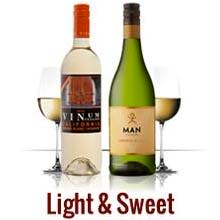 A 12-bottle personalized wine club that begins to get to know your preferences with a six mini-bottle wine tasting kit delivered for $9.95. By signing up for the tasting kit experience you are automatically enrolling in regular wine club shipments, 12 bottles delivered quarterly for $149 plus $19.99 shipping.
Their best feature is total control of your account online without having to contact customer service — change the contents of your shipment, change your shipment size, have your next shipment sent exactly when you want it, or even cancel online.
They don't talk much about it, but TastingRoom wisely offers a gift version of their wine club — the tasting kit plus 2, 6, or 12 full-size bottles and 1, 2, 4, 6, or 8 shipments for your favorite wine lover to experience. The more you buy, the more you save!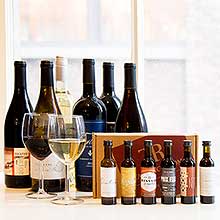 Good wine subscription gift
A personalized wine club that gets to know what kind of wine you like through a wine-preference quiz and the ratings you give for wines from previous shipments. Sends four bottles of wine that match your preferences, monthly.
Bright Cellars has amazing customer service and offers a cheese-pairing option as an add-on. We've liked each shipment better than the last, and this corresponds to seeing our Bright Points (accuracy of matching) increase, too.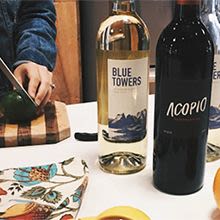 For You Join today and save $120 on your first shipment (six wines are only $9.75 each) PLUS get two bonus bottles of a Russian River Valley Pinot Noir ($50 value). Click for This Deal.
Each shipment of this wine club includes a selection of wine from a single wine region. Sometimes that region is defined narrowly, like Southern France, and sometimes it's more broad, like South America.
This is a fun way to discover wine regions around the world in an affordable way. Vinesse's wine tasting notes all include cellaring information, which we find lacking in most other subscriptions' educational materials.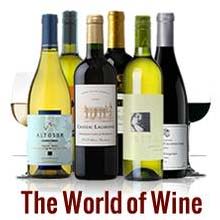 For You Join today and save $125. Try 6 bottles wine PLUS 2 bonus bottles and 2 stemless crystal glasses for $39.99 + $9.99 shipping. Same as voucher. Click for This Deal.
For You Join today and save $190. Try 12 bottles wine Plus 2 bonus bottles and 2 stemless crystal glasses for $69.99 + $19.99 shipping. Same as voucher. Click for This Deal.
This 12-bottle case of wine club really jumpstarted this type of affordable wine subscription in the US and features value-focused white and red wines from around the world. Their $12 international wine selections typically offer better value in white wine than red.
White: WSJwine offers a red wine, white wine, and mixed wine subscription. We think their red wines are sometimes a little sketchy, but in general their white wines are worth what you're paying for them. You can order your $69.99 introductory case of 12 bottles with all white wine and see for yourself.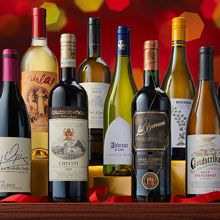 We recently received several shipments from Vinesse, including the Chardonnay club, and they've really stepped up their wine buying. If Chardonnay is your thing and that's all you want to drink, now you can get monthly deliveries of your favorite fruit juice. Plus, you get Vinesse's rock solid satisfaction guarantee for every bottle, taking all of the risk out of joining a wine club.
White: Guess what kind of wine you get in the Chardonnay wine club? Yep, all Chardonnay, all day! Vinesse sources their Chardonnay from around the world. We find their selection is typically round, not buttery, sometimes oaky and usually fruit forward. Chardonnay is very food friendly, and even if you don't drink a lot of it, it's good to have on hand for guests who seem to always want Chardonnay...
Vinesse's niche wine clubs, like the Chardonnay club, are only available to existing members and our readers. This means that if you're looking for a Chardonnay Wine Club Gift to give, this is the place to get it! Choose gift subscriptions of one, three, six, or twelve shipments — and choose three, six, or twelve bottles. Add a personal gift message to be included in the first box. No special wrapping or fanfare, just Chardonnay.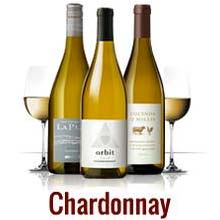 For You Join today and get 6 bottles of wine PLUS 2 bonus bottles and 2 stemless crystal glasses for just $39.99 + $9.99 shipping. Same as voucher. Click for This Deal.
For You Join today and get 9 bottles of wine for just $39.99 — choose Red, White, or Mixed wine. Same as voucher. Click for This Deal.
The Laithwaites Wine club was one of the first 12-bottle case clubs offered up as a way to get your quarterly wine fix at value-focused prices. Over the years we've gone back and forth one whether or not they deliver a good value, but in general we think their $12 selections are stronger for white wine than red. Take advantage of their introductory offer of just $69.99 for a case, but be warned, you are signing up for recurring shipments at a much higher price.
We've received many shipments of wine from Laithwaites over the years, but we continue to hold the club in relatively low esteem. It's perfect for a wine lover who wants an inexpensive selection of International wine delivered to their door every quarter. It's not good a fit for anyone who likes wine that sells above $15 a the grocery store.