White Wine Clubs
Join a White wine of the month club subscription
On this page you'll find all of the white wine clubs we've reviewed. Our ratings system looks at quality-to-price ratio, shipping costs, uniqueness, and custom features. Wherever possible, prices include shipping costs, but rarely include sales tax. Be sure to select the state you're shipping to, as not all wine clubs can ship to all states.
Specialty White Wine Subscriptions: Chardonnay Champagne & Sparkling Wine Rosé Sweeter Whites
Best White Wine of the Month Clubs: Best White Wine Clubs
California produces some of the best wines in the world, with stunning wines to sip from up and down the extra large state, but this is not the wine club to buy them from. California Treasures ships wine at $15-17 a bottle, plus shipping, but this isn't a price-point where California wine excels. It's better in the mass-produced sub-$15 price range, and at $25+.
One of the best features of any of the Vinesse wine clubs is their tasting notes. They sometimes feel a little sparse, but you always get the basic wine information, some winemaker info, a food pairing suggestion, and most-importantly, cellaring instructions (not that we think these are cellarworthy selections).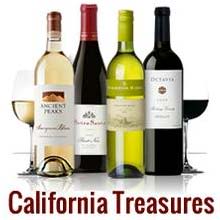 This is a company who sells many "of the month clubs" but has developed and maintain an excellent reputation for quality and customer service. That said, their wine of the month club isn't exactly pedigree-focused and most of the selections are from large-scale productions. It makes a great gift, especially for someone who loves wine but doesn't spend much on it.
We haven't received a shipment of this wine club so we can't speak to the wine, but the pricing is exceptional for a wine of the month club gift and this makes an easy pick for a young wine drinker who's just starting out.
This wine club is designed as a gift subscription, and as such they have really covered the bases to make giving a wine club gift easy for you. They offer every option you can think of for a monthly club and the low monthly price which includes shipping is almost too good to believe.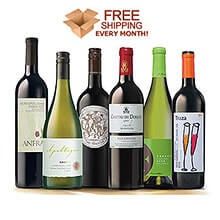 From the wine sales partner for Wine Enthusiast magazine, this wine of the month club is a no-hassle way to try new white wine from around the world. The wine director at WineExpress, Josh Farrell, hand picks each wine for their subscriptions.
WineExpress is the retail arm of Wine Enthusiast Magazine. Who better to select the best wines for a wine of the month club than a company that rates wine?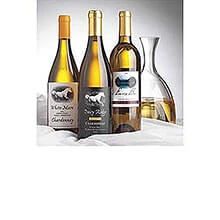 For You Join today and get a 6-piece insulated wine tote included with your third wine club shipment (a $37.95 value). Click for This Deal.
A wine club with a checkered past that is working its way toward redemption, American Cellars Wine Club offers monthly 6-bottle shipments of white or red wine, or a mix. Each shipment allows you to swap out any of the six bottles and order more of the others (at member prices), or upgrade your shipment by selecting any wine in their inventory (at regular prices).
We're glad to see that Vinesse is stepping up their game, adding a deeper level of personalization and choice to their flagship wine club, as well as an easy way to opt out of a shipment online. We're also pleased that the wine quality has improved to be competitive with other wine clubs in this general price range ($12-18 a bottle).