Your Complete Valentine's Day Wine Gift Guide for 2019
We have two sections in our Valentine's Day Gift Guide: How Long You've Been Together and Popular Wine Gift Themes. With both of these sections we've picked 17 perfect wine gifts to give for a romantic Valentine's Day.

You've Been Together How Long?
We know that Valentine's Day means different things to different couples. If you're a new couple just starting out, you probably don't want to spend a ton of dough; if you've been living together for a while you might want to demonstrate how well you know your partner; and if you've been married forever gifts are usually for both of you to some degree.
In this section we also make suggestions "for Him," "for Her," and "for Both of You." What we've tried to do is highlight wine gifts that work with the different ways men and women taste wine — which there is some data to back up, at least in the twitterverse — and then offer up familiar, but novel, gift options.
It seems most women enjoy sweeter, sparkling, and rosé wines so we focus on those for women. Most men like red wine, so we focus on that for men. Are you a same-sex couple? No worries, you're still buying for a him or a her! Is your S.O. (significant other) someone who bucks the gendered trends? Just shop the category that suits your lovable contrarian — every wine gift on this page is worth giving.
We also picked out "wine gifts for both of you" because sharing wine with people you love (or at least like) is a big part of enjoying the wine.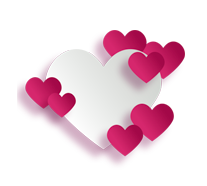 New Couples
When you're not really sure about everything your partner loves but you know they're into wine… these are fun, low-commitment wine gifts that will be enjoyed on Valentine's Day or sometime shortly thereafter.
For Him...
Dime 100 — A Great California Red Blend and Gourmet Popcorn
$65 at Winc
Meritage rhymes with heritage, and is California's version of "Bordeaux" blends — predominantly Cabernet Sauvignon and Merlot. This bold but approachable red wine is paired with popcorn by The Art of Caramel in four flavors including Bananas Foster with Dark Rum and Kentucky Bourbon Black Peppercorn. We're salivating. If you're lucky, he'll share those goodies with you!
For Her...
Award-Winning Bubbly and Gourmet Wine-Flavored Gummy Bears
$50 at Winc
Finke's Widow by Winc — which just won a Silver Medal at the renowned San Francisco Chronicle Wine Competition — is a California sparkling blend that is fresh and bright, with notes of white flowers, pineapple and peach. The gummies from Sugarfina (infamous for gourmet gummy treats) include Brut and Rosé Champagne Bears, as well as sour-twisted Bubbly Bears.
For Both of You
Red Wine Aroma Kit — Learn to taste like a pro
$119 at IWA
A shared experience is a great way to build your bond. When it comes to wine, getting drunk sort of counts, but we think it's more productive to learn something together. This Red Wine Aroma Kit from Aroma Academy will help you both learn to identify 24 key aromas in Red Wine, unlocking your love of red wine and each other.
Not into red wine? Try these alternatives. A quick note about wine aroma kits. There are 40 standard red aromas, 40 standard white aromas, and 8 standard wine fault "aromas." All of the companies which produce these kits have more or less the same aromas to try, but each offers a different package worth exploring.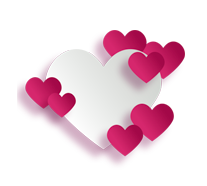 Living Together
You've been together long enough that you know just what your bae (before anyone else) wants and you want to give it to them. It's time to take a deeper dive on the wines you love and grow your wine knowledge — these gifts will give you a wine-drinking foundation to share for years to come.
For Him...
The Bold Reds Wine Subscription
$61 per shipment (shipping included)
at International Wine of the Month Club
Highlighting regions and varieties from around the world, he will always have a bottle or two of robust, complex red wine to pair up with his latest grilled creation. He'll get two bottles of high-quality red wine in each shipment and their signature Cellar Notes: tasting notes, recipes, and a brief history of the wine region, winery, and winemaker.
For Her...
A Bubbles & Rosé Wine Subscription
$40 per shipment at Vinley Market
The sommeliers who choose the wine for Vinley Market are interested in wines they like and that seem like a bargain compared to similarly priced wines. Additionally, this subscription is unique in its combination of sparkling and still rosé. Remind her how much you love her every month with these fun and festive tipples.
For Both of You
A Wine Tasting Subscription for Two
From $158 for 2 boxes at VineBox
As much as you two might love going wine tasting, there's a pretty good chance you don't live near wine country and would like to recreate a little of that magic at home between trips to the vineyards.
This wine club is designed for wine tasting and light drinkers as it offers up three small glasses of wine in each box. These aren't just run-of-the-mill wine club wines either, these are serious wines and you can buy more "glasses" or full-size bottles of your favorites which range from $30-80 a bottle.
VineBox's quarterly subscription is $72-87 per box, depending on how far ahead you pay. This is enough for one person. When you double the subscription so you each get your own box you can save 10% this Valentine's Day.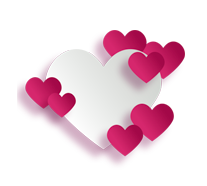 Married Forever
If you're both into wine, after a while your wine geekery has merged and it's time to start investing in fun toys for both of you. That said, guys like gadgets and women like splurges that can be categorized under "practical." We've picked out something that you'll each get some enjoyment from, even if it is a gift for only one of you.
For Him...
iSommelier Smart/Digital Decanter
$499 from Wine Enthusiast
Ever wish you had a time machine? This is pretty close — it turns one hour of waiting for your wine to decant into just one minute. You might wonder why that's important? Well, here's our best use-case for it: why decide which wine your guests will drink before they arrive? Now you can wait, and impress them with gadgetry, too. It has the added bonus of removing impurities which your regular decanter can't do.
For Her...
A High-Quality Leather Wine Carrier
$199 at Wine Enthusiast
Whether she's bringing wine to her "book" club or she's heading out for a ladies' night with her besties, she needs something classy and sturdy to bring along those delicious fermented grape juice bottles. This three-bottle BYO wine bag is genuine leather and has a zip closure to keep those precious babies safe and sound. Add a free three-initial monogram so she knows it's hers and not yours.

Valentine's Day Themed Wine Gifts
In the second section we've chosen classic romance-related wine themes — Champagne, Chocolate, Sweet Wine, and Red Wine. For each theme, we've selected a two different options that make for a romantic wine gift without actually going on a romantic getaway to wine country.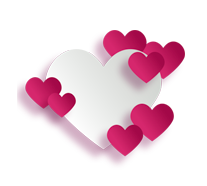 Few wines evoke romance like Champagne. Whether you're celebrating your love for each other or your love for the bubbly, these gifts definitely say, "I love you" in a sparkling fashion.
Give Bubbly Just One Time
The Full Line-up from Veuve Clicquot
$554 at ReserveBar
Veuve Clicquot is one of France's most storied and widely-distributed Champagne houses. It's "Yellow Label" is ubiquitous (for good reason) but there is much to enjoy from the rest of their line-up, including Brut Rosé!
You'll get their Vintage Grande Dame (their most expensive Champagne), Demi-Sec (a little sweeter, but not sweet), and other special bottlings.
Give Bubbly Again and Again
Grower Champagne Subscription
From $580 for 3 shipments
at Henri's Reserve
If you listen to a Sommelier speak about Champagne, you're more than likely going to hear the phrase "Grower Champagne" bandied about. Considered among the most desirable for finding unique and high-quality Champagnes, Grower pretty much means "produced by a small family winery" in, of course, the Champagne region of France.
Don't need "real" Champagne? Try the Sparkling Wine Club from Vinesse, instead.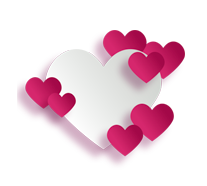 Chocolate is a classic Valentine's Day gift, but why not amplify the experience by mixing wine and chocolate into one gift?
Give Chocolate with Champagne
A Luxurious Champagne & Chocolate Gift
$145 at Gold Medal Wine Club
Two bottles of the Alfred Tritant French Champagne — a very elegant, fruity, and well-balanced cuvée of two-thirds Pinot Noir and one third Chardonnay. Also includes 2 Champagne flutes, a box of eight Jessica Foster Chocolate Truffles, a Champagne puller and a Champagne stopper.
Ready for Gifting: A free personalized Greeting Card, Champagne wrapped in reusable organza wine gift bags and everything will arrive in an artist-commissioned Wine Country Gift Box.
Give Cabernet Sauvignon with Chocolate
Two Bottles of California Cab & Truffles
$90 at Gold Medal Wine Club
Two bottles of limited production Cabernet Sauvignon, one from Napa and one from Sonoma, alongside a box of eight Jessica Foster Chocolate Truffles.
Ready for Gifting: A free personalized Greeting Card, the Cabernet is wrapped in reusable organza wine gift bags and everything will arrive in an artist-commissioned Wine Country Gift Box.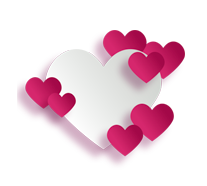 Sweets for your sweetheart? You betcha! If you've got a lover who loves sweet wine these options make great gifts Valentine's Day.
Give Sweet Wine Again and Again
Light & Sweet Wine Subscription
From $203 for two shipments
at Vinesse
A six-bottle wine subscription featuring light, fruity, and sweeter white wines like Gewurtztraminer, Riesling, and Moscato. This one-of-a-kind wine club which ships two or four times per year is perfect for folks who love lighter, sweeter wines. Heads up, it doesn't ship dessert wine or port. Choose two, three, or four shipments to pre-pay.
Give Sweet Wine Just One Time
A Pair of Stella Rosa Sweeter Wines
$48 plus shipping
at The Original Wine of the Month Club ®
This intriguing combination of Stella Rosa Moscato and a slightly sweet, slightly bubbly red (just dances on your tongue, it's not really fizzy) makes a wonderful and affordable wine gift for your favorite sweet wine lover. Packaged in a fun gift box, this gift includes one bottle of Stella Rosa's Moscato d'Asti and one bottle of their red wine Stella Rosso.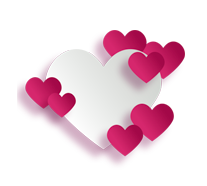 Red is the color of love, and the color of a lot of wine! For a romantic Valentine's Day gift, try these featuring red wine, whether it's a subscription or a one-time gift.
Give Red Wine Again and Again
A Quirky, Affordable, and Adventurous Gift
$110 per shipment
at Plonk Wine Club
With a reputation for picking the cream of the crop, Plonk's wine clubs are as well-curated as any "Somm Club" without all of the pretense. you can't go wrong with a four-bottle wine subscription gift of the Plonk Red Wine Club. The wines are always interesting and are paired with modern cuisine recipes from Food52.
Give Red Wine Just One Time
A Killer Pack of California Pinot Noir
$249 plus shipping
at Gold Medal Wine Club
In this Combo Case you'll find six superb Pinots from six of the finest winemakers recently featured in the Pinot Noir subscription at Gold Medal Wine Club. The Pinot Noir Wine Club pulls in only ultra-premium 90+ rated wines from the best producing wine regions. Please note: If a wine featured in this Combo Case sells out, a bottle of the same quality and value will be included to complete this 6 bottle selection.

Didn't Find What You Wanted?
Check out the Best Wine Club Gift Deals for Valentine's Day 2020
Back to Top · Back to Themed Gifts · Back to How Long You've Been Together