Garagiste Series Wine Club Review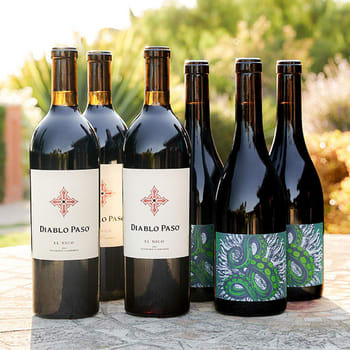 Wine Club Overview & Details
Wine Club Rating:
This wine club is...
Summary
Garagiste is a term which describes up-and-coming winemakers who toil away creating artisanal wines in their, well not usually, garages. If you're someone who wants to be up on the latest and greatest future stars of California winemaking, try the mostly red wine selection of Garagiste wines from the Gold Medal Wine Club.
What I Like
I look forward to discovering new wineries from all over California. I know I'm getting very good wine at below-retail prices and helping small family businesses grow.
Improvements
Like other Gold Medal Wine Club series, I'd really like to see more information about the winemaking and viticulture in the educational materials.
Benefits
Less than 1,000 cases produced

Smallest California wineries

Best value club at Gold Medal

Buy more, save more
Drawbacks
Garagiste Series Wine Club delivers to
AL AK AZ AR CA CO CT DE DC FL GA HI ID IL IN IA KS LA ME MD MA MN MO MT NE NV NH NJ NM NY NC ND OH OK OR PA RI SC SD TN TX VT VA WA WV WI WY
Don't see your state? Gold Medal Wine Club does not ship there. Browse wine clubs by state.
Join Garagiste Series Wine Club
FYI: I find great wine deals so you don't have to. To keep me on the hunt, I earn a commission when you buy wine based on my recommendations.
Coupons & Promo Codes
Deal Save 5% on gifts
Give a wine club gift of 12 shipments and save 5%. Click for this deal
Garagiste Series Wine Club Review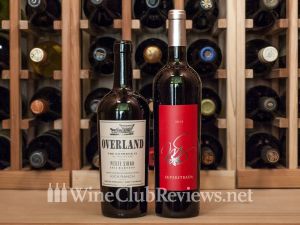 The Garagiste Series by Gold Medal is one of their premium-level clubs and at this price-point, Gold Medal brings its customers impressive California wines, ready to drink now or to rest a bit in the cellar. Every wine in this high-end wine subscription is produced by a microwinery — their entire annual production is less than 1,500 cases. Each shipment contains two noteworthy wines and their full-color tasting sheets giving you all of the info you need and want about the wines.
In 10+ years of reviewing Gold Medal Wine Club, we're sure they offer one of the best wine clubs featuring craft wine from tiny productions. They constantly strive to wow their customers — and their customers' lucky gift recipients.
Being a member of the Garagiste Wine Club is a unique experience enhanced by Gold Medal Wine Club's unique winery relationships and access to up-and-coming wineries. In almost all instances, you wouldn't be able to buy these wines anywhere else. The wineries typically don't have websites or tasting rooms or distribution beyond a few local restaurants. You have to know someone to get access to these wines. That is special.
When it comes to the Garagiste Wine Club, we kinda get gushy. It's not because every wine is the finest ever made, or because every one hits our sweetspot for favorite styles and grapes. It's because the up-and-coming winemakers of the world are constantly pushing the boundaries of what we expect from wine. Especially in California where the "new school" of winemaking has the winemakers in the fields watching every growth stage of the crop, managing harvest, finessing each barrel, and fretting over when to release each bottling. These are the unsung heros of the wine world and are often tomorrow's megastar cult winemakers.
The Garagiste Wine Club comes with several options:
The standard subscription is two bottles, pick Mostly Red or Always Red wine.
Upgrade to the four-bottle version double your fun — save 5%.
Get delivery monthly, every other month, or quarterly.
Choose anywhere from 1-12 shipments, or an ongoing subscription until you cancel.
And of course, like any proper wine club, there are no sign-up fees and you can cancel any time.
Wine Review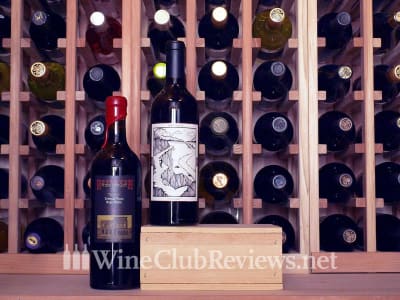 My Garagiste Wine Ratings
| | |
| --- | --- |
| Quality of Wine | |
| Price of Wine | |
| Wine Curation | |
We love to go wine tasting. We're fortunate to live a short-ish drive away from California's Central Coast wine region — includes Santa Barbara County and San Luis Obispo County (home to Paso Robles and Arroyo Grande). We've visited dozens and dozens of wineries in this area, revisiting our favorites while discovering new wineries and winemakers along the way. The Garagiste Series is how we taste wine like this in between trips.
It's been a long time since we updated the review for Garagiste, so in addition to drawing on a dozen or so shipments we've received, we also perused the Gold Medal store's selection of Garagiste wines to see what we missed. Here are the highlights:
Casa Dumetz 2014 Grenache (Santa Ynez Valley, 350 cases produced). This winery is a sommelier-favorite. We see them on lists everywhere. Winemaker Sonja Magdevski sources only the best fruit and then lets it shine.
Thacher 2013 Original Copy Red Blend (Adelaida District, Paso Robles, 279 cases produced). We love Thacher so much we're wine club members ourselves!
Paix Sur Terre 2015 Song of It's Own Glenrose Vineyard Red Blend (Paso Robles, 95 cases produced). When you ask the wine staff at the best Paso Robles wineries where else to taste, they send you here.
Dilécta 2013 Bien Nacido Vineyard Syrah (Santa Maria, 165 cases produced). When you ask the wine staff at the best Paso Robles wineries where else to taste, they also send you here.
Gold Medal Wine Club is located in Santa Barbara and they definitely have a bias toward the wines of Santa Barbara County. We can't blame them — when it comes to exceptional quality and taste, the Santa Barbara region overdelivers on value. No need to pay Napa prices to get amazing red wine these days.
They've also always been rather generous with our shipments of Garagiste wines. Here is a selection of what we've received.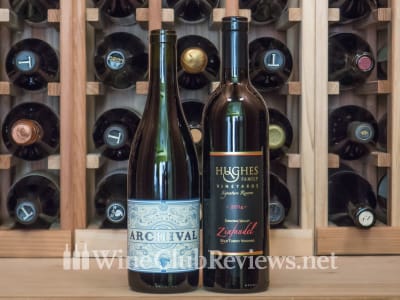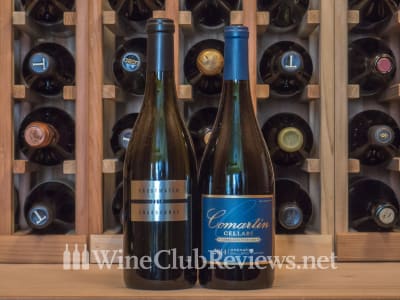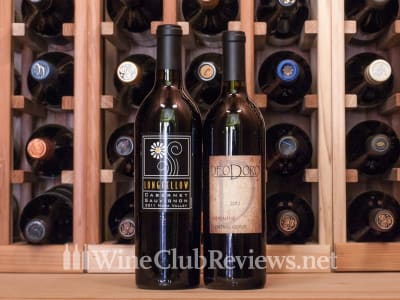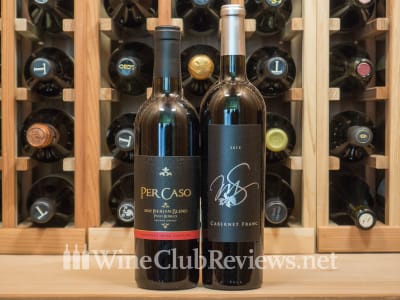 Membership Benefits
My Garagiste Club
Wine Ratings
| | |
| --- | --- |
| Quality of Wine | |
| Price of Wine | |
| Wine Curation | |
Discount Opportunities. Gold Medal does not regularly offer an introductory offer, though during peak holidays like Valentine's Day, Mother's Day, Father's Day, and Christmas you'll find free gifts with purchase like gourmet truffles (chocolate) and wine accessories.
Gold Medal does offer discounts on reorders, while supplies last—buy 2-5 bottles more and pay the regular price, buy 6-11 bottles and save up to 10%, buy 12-23 bottles and save up to 12%, buy 24 or more bottles and save up to 15%. Four-bottle members save more on reorders.
Lastly, members-only special deals are limited. There are occasionally members-only sales. Since their wines are already very competitively priced, we don't mind that there aren't more offers coming from them.
Customer Service Record. In 14+ years of working with Gold Medal we have never had a single customer complaint. That's amazing to us. Our usual Internet sleuthing failed to turn up any customer complaints. Kudos to them!
Satisfaction Guarantee. In our eyes, this is the weakest aspect of the Gold Medal wine club program and it's why they don't have a 5-star rating from us. They say "Satisfaction Guaranteed" on their website, but what they really mean is that they believe you'll love what they ship, not that they'll replace anything you don't like as most other clubs of this caliber promise.
Their Return Policy: "If a shipment is damaged in transit we will replace the product at no additional charge. If the wine is corked from the winery, we will replace the bottle at no charge. On the rare occasion members receive the wrong product, a discount is offered, or the shipment can be returned at no-charge to the member."
That said, we'd be genuinely surprised and concerned if you received a stinker from Gold Medal.
Convenience. Gold Medal is a more old-fashioned company. If you need to hold your service for a vacation or want to cancel your membership you'll need to call and speak to someone during regular business hours. You can handle reorders yourself online, as well as see a record of the wines you've received and when you received them.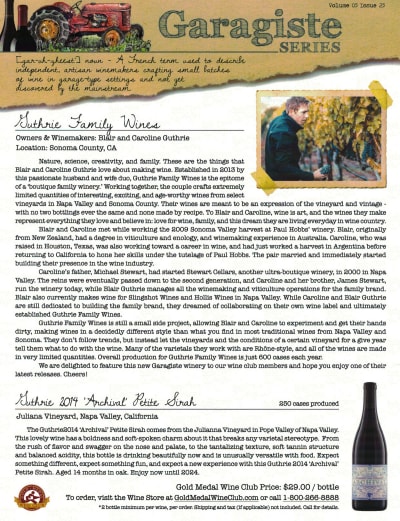 Wine Education. The Garagiste Series wine club comes single-page tasting notes, one for each wine. They discuss at length the winery and winemakers, and then a section covering all the essentials about the wine itself.
Who Should Join the Garagiste Wine Club?
As a special wine club featuring boutique wines from California wineries, we think this club is perfect for:
Red wine lovers who prefer California wine to other regions
Entertainers who want to impress their guests
Anyone who wants to drink ultra-premium California red wine and doesn't want to have to find it themselves
Garagiste Wine Club sounds good but you want something more affordable? Try their Gold Wine Club.
Gift Review
This is a special wine club (we've mentioned that, but we'll say it again). It's a delightful way to get introduced to the small family winemakers of California. Giving this particular wine club is like giving the gift of going on a wine tasting trip, to visit secret wineries that only those "in the know" know. How awesome is that?
The wines in the first shipment come wrapped in organza gift bags. Upgrade for a custom printed gift notice and an artist-designed gift box to make it extra awesome.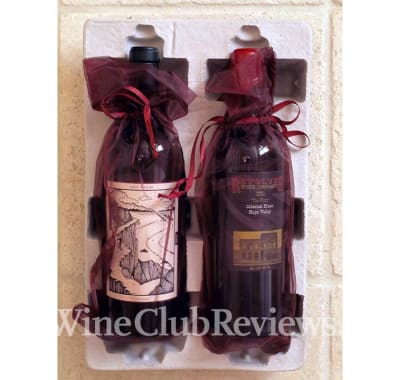 Garagiste Series Wine Club