Naked Wines Wine Review
Editor's Note: this article and several like it are highly-detailed breakdowns of the Nakedwines.com subscription. This may be too much information for your needs, and if so I recommend reading my main Nakedwines.com review.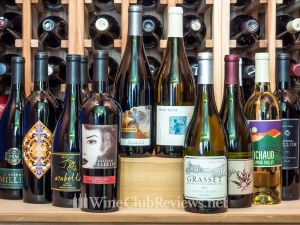 FYI: I find great wine deals so you don't have to. To keep me on the hunt, I earn a commission when you buy wine based on my recommendations.
What kinds of wine does Nakedwines.com offer?
At the time of this review, there were 576 wines available for sale, with 352 red wines, 156 white wines, and the rest a mix of sparkling, rosé, and dessert wines. 335 were American wines and the others were sourced from around the world. This is almost twice as many wines as were available last time I wrote this review. The company is growing and they keep adding more options to their "menu."
Styles of wine include: Big Red (169), Fruity Red (70), Smooth Red (113), Crisp White (50), Fruity White (44), Rich White (53), Sweet White (9), Rosé, Sparkling (38), and Dessert & Fortified (7).
Something that has really changed since my last review is the diversity of wines on the higher-end of the price spectrum. There are dozens of wines over $35, many from specific Napa Valley AVAs like Oakville and Diamond Mountain, multiple Champagnes, Pinot Noirs from Russian River Valley and Yamhill-Carlton (Oregon), Premier Cru Chablis, and Châteuneuf-du-Papes.
Are Nakedwine.com wine prices fair?
Someone asked me recently if I thought the prices at Naked Wines had gone up in the last year or two. They have, but it's worth noting how and why.

As inflation, supply chain issues, and increased labor costs have affected all businesses, they have affected the wine business. For many wineries there was a delay of up to three years before those pricing pressures caused them to raise prices (the wine was already produced and bottled).
Here's what this looks like at Naked Wines:
Wines that used to have an Angel Price of $8.99 are now $12.99. Wines at the lowest end of the market often have the highest price pressure on them and the narrowest profit margins.
Their wine selection used to top out around $39.99 but they've really been investing in higher-priced wines, so they have many more over that price available in their marketplace.
The cost of importing wine has gone up because of fuel prices, so the imported wines of newer vintages might cost more than their predecessors.
My experiences with Nakedwines.com wine
Across all of the shipments I've received, I've been impressed with the price and quality of about 75% of the wines. In most cases I did not pick the wines I received, instead I received a seasonal selection of customer favorites.
Before I tell you what I liked and didn't, I want you to know that I'm a picky wine drinker. I'm not picky about grape or region or style — I like them all — but I'm quite picky about the following:
Is the wine balanced?
Does the wine taste like the grapes that are in it (typicity)?
Does the wine have any off flavors (flaws)?
Does the wine taste heavily processed (additives, too much oak or butter, etc.)?
Does the wine have the appropriate amount of body?
Is the wine priced right?
If you've never thought about or considered any of the first five items on that list, you're probably a great fit for Nakedwines.com. If you know what you like and what you don't, spend a little extra time choosing your wines and expect to not like everything you receive (but you can get a credit for those bottles, so it's not a big deal).
Reminder: wine taste is subjective. For any given wine on a site that crowd-sources reviews (like Nakedwines.com or Vivino) you'll find some people thought a wine was disgusting swill to be dumped down the drain and other people will think it was the best wine they ever tried. As such, crowd-sourced ratings like "4.2 stars" or "90% would buy again" have little bearing on what you'll personally like. For a better chance of picking the right wines for you, read the customer feedback before you order a wine.
Wines I received from Nakedwines.com
In my most recent shipment I chose six of the wines I received and they chose six for me.
Of the six wines I received that I chose, I really liked half of them (and would buy again), one was okay but didn't thrill me, and I didn't like two of them.
The two I didn't like were inexpensive red wines (under $15) and I almost never like red wines in this price range. I would not have ordered them if I were shopping for myself, but I specifically picked those two wines because I planned to share them with other people who like red wine in those styles and at those price points. More details to come.
Of the six wines I received that I didn't choose, I didn't like any of them enough to order them again. I was neutral on four of them and two were terrible. Again — I'm picky. I mostly drink wine in the $20-50 range and I have ideas about what things should taste like.
I think one of the main reasons I don't connect with a lot of Naked Wines' bottlings is that they are all made to be consumed in the near term (1-2 years, maximum). Since 90% of people drink a bottle within 24 hours of purchasing it, that works for nearly everyone.
I, on the other hand, have grown accustomed to buying wines meant to be laid down for 5-10 years (or longer). These wines have more structure and balanced acidity (because those are necessary components for aging wine). Those characteristics add complexity, body, and longevity on the palate. When I taste wines that aren't "built" for aging, they seem thin and simple.
Again, this is about me and my preferences, not about whether or not Naked Wines makes wine that serves average wine drinkers well. Which I think they do.
Great wines and wines I liked but wouldn't reorder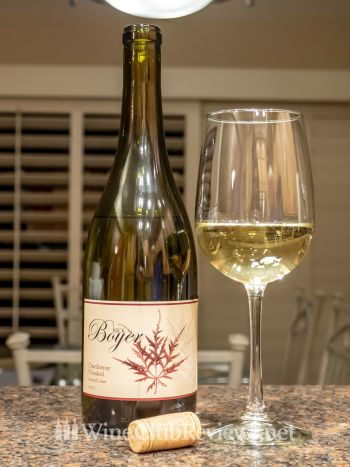 Wine: 2021 Rick Boyer Unoaked Chardonnay
Blend: 100% Chardonnay
Region: Edna Valley, Central Coast, California
Retail price: $18.99
Angel price: $15.99
Angels who would buy again: 92% of 100

A beautiful expression of Central Coast Chardonnay which went easy on the winemaking to let the Chardonnay's bright fruitiness shine on its own.

Rick Boyer is a veteran winemaker who gave up on winemaking because the business is hard on small wineries. Naked Wines brought him out of "retirement" and now he's focused on making delicate, layered wines from the Central Coast. This is one of my favorite wines and an incredible value.

My full review of: Rick Boyer Unoaked Chardonnay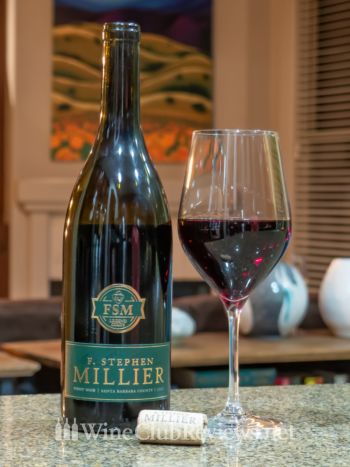 Wine: 2021 F. Stephen Millier Legend Series Santa Barbara Pinot Noir
Blend: 100% Pinot Noir
Region: Santa Maria Valley, Central Coast, California
Retail price: $26.99
Angel price: $15.99
Angels who would buy again: 93% of 908 would buy again (and sold out)

For $15.99 this Pinot Noir was an impressive doppelganger for Santa Barbara's more premium product, but the complexity and depth was missing.

A true Naked wines winemaking collaboration between fan-favorite Stephen Millier and long-time growers the Brothers Miller. Millier cut his teeth at Pinot mainstay David Bruce Winery before moving on to build his wine empire. The Brothers Miller are part of the family who owns and manages the acclaimed Bien Nacido vineyard in Santa Maria.

My full review of: F. Stephen Millier Legend Series Santa Barbara Pinot Noir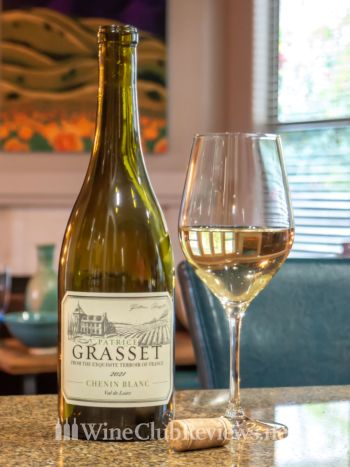 Wine: 2021 Patrice Grasset Chenin Blanc
Blend: 100% Chenin Blanc
Region: Loire Valley, France
Retail price: $30.99
Angel price: $15.99
Angels who would buy again: 91% of 235 would buy again

A more subtle Chenin Blanc than I'm used to, but it was balanced and food-friendly, and I'd drink it again.

Patrice Merceron is a third-generation French winemaker at J. de Villebois and joined Naked Wines and produces wine under the brand Patrice Grasset a few years ago. He mainly produces very popular white wines from Loire Valley for Naked Wines.

My full review of: Patrice Grasset Chenin Blanc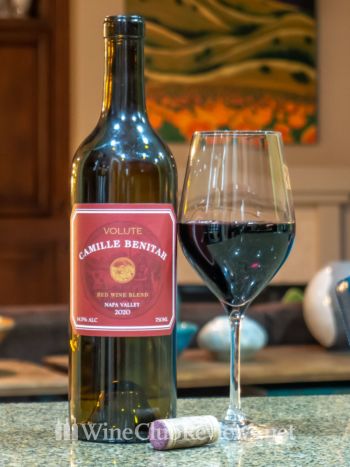 Wine: 2020 Camille Benitah Volute
Blend: Cabernet Sauvignon (dominant), Merlot (percentages not disclosed)
Region: Napa Valley, California
Retail price: $58.99
Angel price: $24.99
Angels who would buy again: 90% of 109 would buy again

When I taste wines like this one, I'm reminded that Napa Valley wines are mostly overpriced and overhyped. It showcases Napa's red wine grapes and terroir without breaking the bank.

Previously a maker of cult wines herself, Camille Benitah was responsible for Merus ($150 back in 2008) and has worked with Paul Hobbs, too. She's got serious chops and she works with Naked Wines because they allow her to focus on the creative side and they take care of the rest of the details.

My full review of: Camille Benitah Volute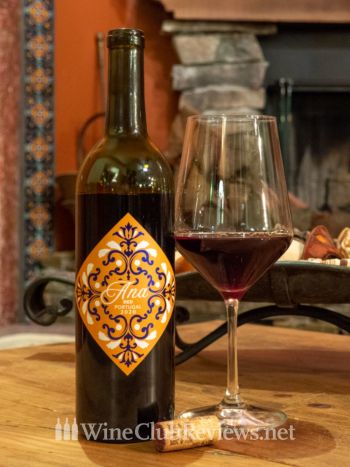 Wine: 2020 Ana Diogo-Draper Red
Blend: Tempranillo, Touriga Nacional (percentages not disclosed)
Region: Alentejo, Portugal
Retail price: $21.99
Angel price: $12.99
Angels who would buy again: 88% of 1,011 would buy again

Portugal is one of the world's best wine values right now and food-friendly red wine styles like this one are contributing to its growing popularity.

Portuguese-born Ana Diogo-Draper likes to work with several varieties, especially terroir-driven Tempranillo. There aren't enough Portuguese wines being sold in the US, but this is a great example of why there should be.

My full review of: Ana Diogo-Draper Red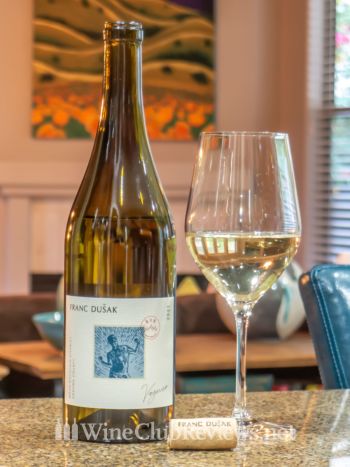 Wine: 2021 Franc Dušak Viognier
Blend: 100% Viognier
Region: Moon Mountain District, Sonoma Valley, California
Retail price: $28.99
Angel price: $15.99
Angels who would buy again: 93% of 164

A very subtle viognier offering typical varietal flavors like jasmine and honey, but the fruit profile was apple, not the usual stone fruits like apricot.

Franc Dušak is a third-generation Slovenian winemaker working with Sonoma grapes and Slovenian grapes. This wine was uninspiring, but still a solid alternative to mass-market white wines available around $15.

My full review of: Franc Dušak Viognier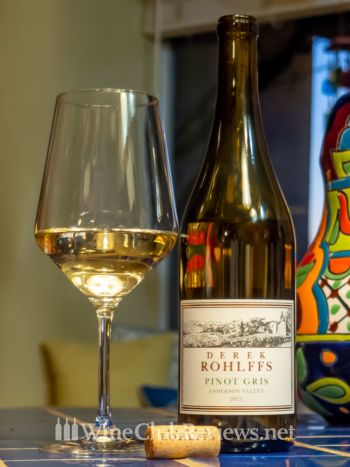 Wine: 2021 Derek Rohlffs Pinot Gris
Blend: 100% Pinot Gris
Region: Anderson Valley, Mendocino County, California
Retail price: $26.99
Angel price: $16.99
Angels who would buy again: Too soon to tell

Fruity and bright, light white wine that tasted a little bit hot to me (the taste of alcohol). As with most Naked Wines whites, a great price for an easy drinking wine.

Derek Rohlffs, one of very few Native American winemakers, has worked with Naked Wines for a long time. He is known for other projects, too, like his highly-rated Bravium wines lauded by several critics and Master Sommelier Ian Cauble.

My full review of: Derek Rohlffs Pinot Gris
Wines I didn't like
Cristian Vallejo Chile Bosquejo Cabernet Sauvignon
This was the first red wine I opened in this batch, right after the Rick Boyer Chardonnay that blew my mind. It was awful. Like, we dumped it down the drain awful. It was heavily adulterated, like one would do with really cheap fruit to try to make it palatable. I couldn't even bring myself to photograph it. I didn't pick it and probably wouldn't have, so there's that.
2021 Arabella Reserve Shiraz Viognier
This is one of the wines I chose to try. I love Syrah (the French word for Shiraz) and I was eager to try another Australian one. The Viognier is a traditional blend in Australian Shiraz, usually between 2-5% of the overall bottling. Americans wouldn't even bother noting it on the label. This also tasted like a cheap red wine. There were dark red fruit notes but they were overpowered by something mineral-like. It was quite vegetal at the back of the mouth and a little hot (meaning there was too much taste of alcohol). Most importantly, it didn't taste like Syrah.
2021 Michaud Columbia Valley Riesling
I have a full write up of this wine, but the short version is this: the wine tasted like watered down apple juice with cinnamon. It lacked acidity and balance and was disappointing. Given the popularity of this particular wine among Angels, I'm guessing this just wasn't a good vintage.
F. Stephen Millier Black Label Lodi Old Vine Zinfandel
This is one of the wines I picked specifically because I wanted to see what my father-in-law thought of it. It was roughly the same price as other Lodi Zin he buys and I thought he'd be a good bellwether for the lower priced red wines. He didn't like it as much as his go-to Cameron Hughes bottle, but he didn't complain either. I found it to be another example of a heavily adulterated wine with some weird herbal or eucalyptus notes. It's bright spot was that I mostly tasted fruit and not alcohol.
It's important to note I would never order this wine for myself — I like Zin, especially Old Vine Zin, but it has to be really good quality. The cheapest Zin I like is the Wheelhouse Zin from Sextant Wines in Paso Robles (retail $24).
Nakedwines.com Wine Subscription
Coupons & Promo Codes
Deal Save $100 on 6 bottles + $20
Save $100 on your first 6-bottle case, just $39.99. Shipping included. Then save another $20 on your second order. Click for this deal
Deal Save $100 on 12 bottles + $20
Save $100 on your first 12-bottle case, just $69.99 — shipping included. Then save another $20 on your second order. Click for this deal
Join or Give this Wine Club
Nakedwines.com Wine Subscription