Retail wine clubs often come under fire from the professional wine writers of the world—critics and bloggers alike—because most professionals feel they can get a better outcome by selecting a great local wine store and creating a relationship with one or more staff members, who will then get to know the wine pro's preferences and make excellent recommendations.
We feel, that for the average consumer, creating a relationship with a knowledgeable staff member at a local wine store is uncomfortable, difficult, or not even possible if there isn't a good store nearby. Instead, we took a closer look at how average consumers purchase wine today (97% of the wine that is purchased in the U.S. is not purchased by professionals), and how wine clubs might be a better way to buy.
After an extensive research process, we assembled a list of characteristics of wine clubs that we think really defines what it means to be a wine club—the additional value that makes wine clubs a meaningful alternative to buying wines "the old fashioned way."
Below you'll find our Top 3 wine clubs by each feature we think is important. If you've already selected which state you're shipping the wine club to, your results reflect wine clubs that can ship to your location.
FYI: I find great wine deals so you don't have to. To keep me on the hunt, I earn a commission when you buy wine based on my recommendations.
Wine Subscription Features: Satisfaction Guarantee · Convenience · Personalization · Wine Quality · Wine Price · Customer Service · Curation · Uniqueness · Tasting Notes & Supplemental Materials · Giftworthiness
Satisfaction Guarantee
NOTE: We rate wine guarantees offered by wine clubs. We do not provide our own guarantee.

When was the last time you bought a bottle of wine you didn't like, and could return it for a replacement from the store where you purchased it? Probably the 12th of Never.

A big perk of joining a wine club is the satisfaction guarantee. Each wine club who offers a guarantee approaches it a little differently. We've investigated each satisfaction guarantee to assess how good the guarantee really is and ranked each club accordingly.
We operate under the assumption that all wine clubs are more convenient than driving miles to the store to pick out wine and lug it around. But there are definitely features some wine clubs offer that make their clubs more convenient than others.

A top score in convenience means timely email notifications of shipping and billing, and online account management for vacation holds or cancellation. We also consider how easy the wine club makes it for you to track your shipment on delivery day or redirect shipments if you won't be home.
Some wine clubs don't even offer the most basic of personalization, but some let you choose almost everything, including which wines are shipped. Personalization is not for everyone and this feature may not be important to you.

Common personalization options include choosing a red-only or a white-only version, different delivery frequencies, or different shipment sizes. Modern subscriptions have a varying degree of personalized wine selection or even let you pick all of your own wine.

The highest-scoring wine clubs in personalization are those that try to get to know your personal wine preferences or let you pick your own wine.
We believe there is a reasonable paradigm for what defines exceptional, good, average, and below average in terms of wine quality. We determine quality this way: the wine tastes like the grapes it is made of, the wine is balanced between acidity, alcohol, and tannins. The wine is not sweet if it's not supposed to be. The wine is not overly oaked. The wine has an appropriate amount of body for the grapes used.

We get shipments from nearly every club we review, and we taste every bottle. We then assess what quality of wine each club ships most often and rank them accordingly. This score changes as wine clubs try to improve their margins by decreasing the quality of wine or by hiring better wine buyers.
You can pay $20 for an average bottle of wine, or you can pay $20 for a fantastic bottle of wine, but you won't know until you taste it which one you've got. That's why they invented QPR (quality-to-price ratio) to talk about wine pricing.

Our take on QPR is in our Wine Price rankings. This rating calls out which wine clubs are priced best — suggested retail price gets a rating of 3, while discounts off retail will get higher ratings, and markups above retail (not at all uncommon) get lower ratings.
With wine clubs, the role of customer service is to help you deal with unusual circumstances: vacations, changes, returns, and cancellations.

Some clubs are infamously dreadful at some or all of these elements of customer service and are punished accordingly in our ratings system.

This is the most frequently changed ranking element for a company, as every complaint or compliment we get goes into the score.
This detail is more important for premium wine clubs and those meant for collecting. We want to know who is picking the wine, what their wine selection philosophy is, and whether or not we think company is just buying what's available and fits their business model, or is actually buying based on what discriminating customers are expecting.
Ideally you'd like to choose a wine club that brings something special to the table, whether that's through wine education, types of wines offered, or personalization.

We reward the wine clubs that are trying to deliver something more than a "standard two-bottle wine of the month club."
With some clubs you get a boring 8.5" x 11" piece of paper printed off the office inkjet that includes information you could easily find at the wineries website if you looked. Others put together elaborate, high-quality booklets each month which talk about the wine, the winemaker, the region, offer recipes for pairing, and even trivia.

We prefer tasting notes that tell us useful things about how the wine tastes (so we know what to pair with it), how to cellar it, how it was made, who made it, and geeky details about the vineyard, harvest, and vinification.
When evaluating giftworthiness, we look at the gift packaging the wine arrives in (if any), the options for announcing your gift, and whether or not pre-paid memberships are offered.

This characteristic is not included in the All-Around wine club rating at Wine Club Reviews. We only use it for our Gift Giving profile.
Want to see wine clubs suited to you?
Get Your Wine Club Questions Answered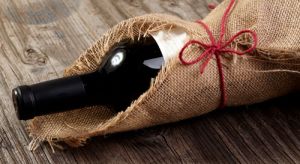 Step 1: Select a state
Step 2: Consider gift presentation
Step 3: Consider wine selection
Step 4: Consider your gift budget
Bonus: Wine club gift FAQ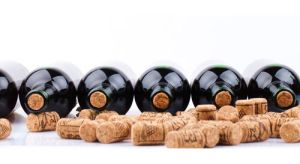 In this article:
Are wine clubs worth it?
Which wine clubs are a good value
How to save even more
Which wine clubs are not a good value
Why you should let experts pick your wine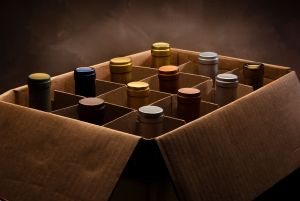 Top reasons to join a wine club
How do wine clubs work?
What types of wine clubs are there?
What is the best wine club to join?