Your Complete Father's Day Wine Gift Guide for 2018
It's almost summer. And you KNOW your Dad is getting ready to grill his way to September. So what does Dad really need for Father's Day? Wine that will hold up to his grilled masterpieces! Whether it's hamburgers and hot dogs, steaks or chops, or even grilled veggies because he's trying to be healthier, there are great options for giving him wine he'll love to make his BBQ even better.
Quick note: While not every man loves red wine, so many do that we've made this gift guide all about red wine and the kinds that go well with barbecue. If your Dad has a broader or gentler palate, please check out our Best Wine Club Deals for Father's Day 2018, where you'll find a more balanced selection of gifts offering you savings opportunities for Father's Day.

Let's Start with Wine Clubs
You are at WineClubReviews.net and it's what we know best. We recommend a 3- or 6- month wine club membership to help him get all the way through grilling season and into the fall. Check out these three wine clubs we think are perfect for Dad this year.
Nothing Goes Better with Grilled Meat than Big, Bold Reds
The International Wine of the Month Club was thinking about Dads everywhere when they added the Bold Reds Wine Club to their selection. Highlighting regions and varieties from around the world, Dad will always have a bottle or two of robust, complex red wine to pair up with his latest grilled creation. He'll get two bottles of high-quality red wine in each shipment and their signature Cellar Notes: tasting notes, recipes, and a brief history of the wine region, winery, and winemaker.
Recent selections have included: Tierra y Mar Russian River Syrah 2014 (Sonoma, California), Chapel Hill McLaren Vale Shiraz 2014 (Australia), Antucura Calcura Uco Valley Mendoza 2011 (Argentina), Viña Magna Tempranillo Crianza Ribera del Duero 2011 (Spain), Dominio Basconcillos Seis Meses Ribera del Duero 2015 (Spain), and Robertson Number One Constitution Road Shiraz 2010 (South Africa).
Priced at $46.95 per shipment, plus $14 for shipping. You can choose any number of shipments and have it delivered monthly, every other month, or quarterly. Save up to $25 with coupon codes SAVE10, SAVE15, and SAVE25.

A Rare Treat for the Connoisseur Cabernet Devotee
Cab is king around the world, but aged Cab is hard to come by unless you've been squirreling it away for a special occasion. Fortunately, The California Wine Club has your back with their Aged Cabernet Series. They leverage their great relationships with boutique Napa wineries who offer up perfectly cellared Cabernet Sauvignon, aged 8-12 years, and ready to drink when it arrives. If Dad loves company and loves to show off, he'll be delighted to open these bottles for his best pals. Or maybe you'll get lucky and he'll just share it with you!
Recently featured wineries include: Joseph Cellars (Napa Valley), Sol Rouge Vineyard & Winery (Lake County, California), Watermark Wine (Napa Valley), and Hagafen Cellars (Napa Valley).
A splurge at $219 per shipment, plus $14 shipping. You can choose any number of shipments and have it delivered monthly, every other month, or quarterly. This stunner rarely goes on sale, but if you hurry and order by May 31, you can save 15%! Use promo code GIFT15 at checkout.

For Adventurous Wine Lovers — Up-and-Coming Producers
For the wine-loving Dad who prides himself on scouting on the next latest and greatest, we've got just the grill-friendly wine subscription — the Garagiste Series from Gold Medal Wine Club. Garagiste doesn't mean it was made in a garage, but it refers to tiny-production wineries in California (with a little Oregon or Washington here and there). He'll get mostly red wine (or red only if that's what you pick) that was made in quantities of as few as 50 cases from new wineries and pedigreed winemakers' side projects.
Recent selections include: Casa Dumetz 2014 Grenache (350 cases produced, Santa Ynez Valley, California), Shadowbox 2011 Pinot Noir (75 cases produced, Los Carneros, California), Seven Angels 2014 Grenache Blanc (151 cases produced, Paso Robles, California), and Ottimino 2013 Little 8 Zinfandel (280 cases produced, Russian River Valley, California).
Priced at $75 per shipment, plus $13 for shipping. You can choose 1-6, or 12 shipments delivered monthly, every other month, or quarterly. Gold Medal offers the best gift packaging of any of the wine clubs with their signature artist-designed gift box and matching gift customized gift card.

A Wine Subscription is Over Your Budget?
No worries, we understand completely and want to help you get Dad an awesome wine gift anyway. We've prepared a selection of one-time gifts that keep with our grilling theme, but offer up a little something extra, too. Plus, we made it easy with tried-and-true grapes mostly from pedigreed wineries he's heard of.

Keep it Simple With Great Wine from Winc
When it comes to wine value and selection, Winc is hard to beat, but few people know about their boxed gifts which come in premium packaging for a luxe presentation.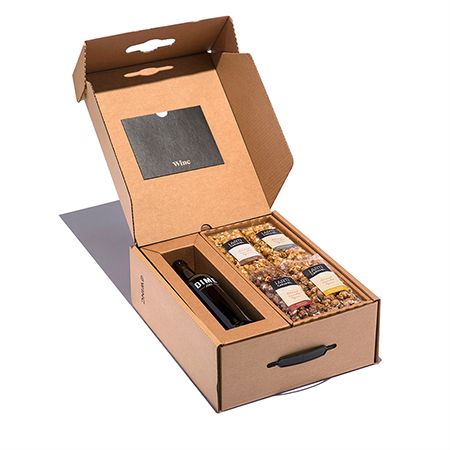 Red Blend & Caramel Popcorn
Featuring the 2013 DIME Meritage accompanied by artisanal caramel corn.
$50 at Winc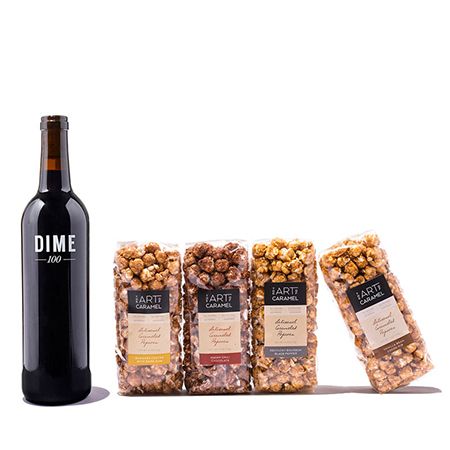 Meritage rhymes with heritage, and is California's version of "Bordeaux" blends — predominantly Cabernet Sauvignon and Merlot. Paired with popcorn by The Art of Caramel in four flavors including Bananas Foster with Dark Rum and Kentucky Bourbon Black Peppercorn. We're salivating.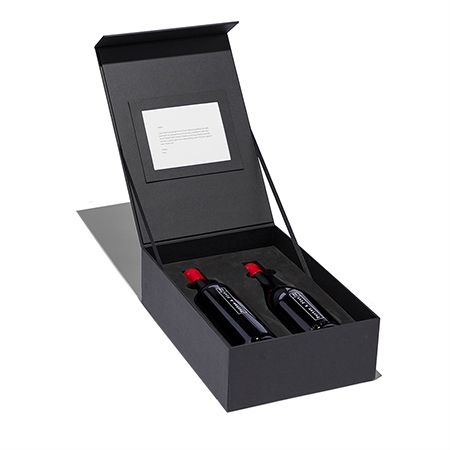 Porter + Plot Duo
Sonoma Coast Pinot Noir and Napa Valley Cabernet Sauvignon, a perfect pair.
$80 at Winc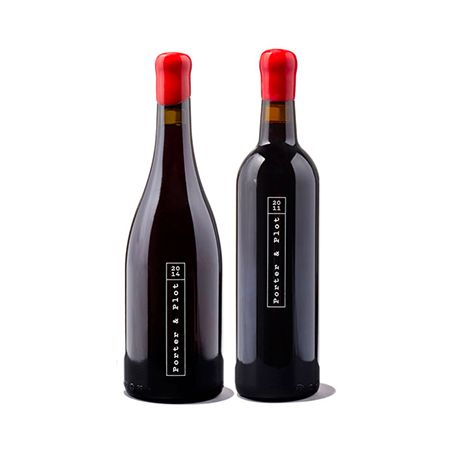 Whether he's grilling up chicken or steak, you've got him covered with these terrific wines. Porter + Plot is one of our favorite Winc labels and these two selections highlight the best. Focus your gift budget on great wine and not fluff with this selection which comes in a striking black gift box.

Wine Goes Well with Snacks, too.
Gotta eat something while you're waiting for the meat to marinade and the grill to warm up! These gifts come with munchies to keep him happy.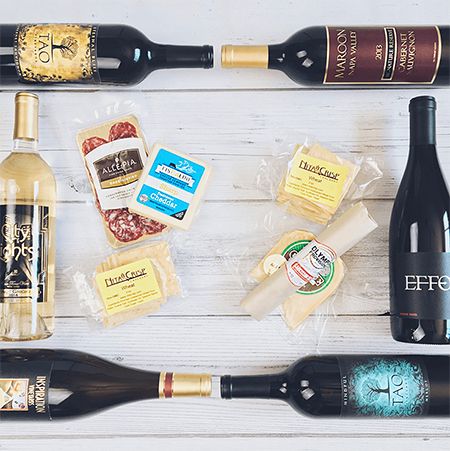 The Wine Down Box
A little salami, a little cheese, a little cracker, and a great wine to wash it all down.
From $49 at WineDownBox.com
Whether you give it once or as a subscription of 3, 6, or 12 months, we're sure Dad is going to enjoy his Friday night or his Sunday afternoon with artisanal meats, cheese, and wine from California. Shipping is $15. Note: During summer, they only ship to locations in AZ, CA, NV, and NM.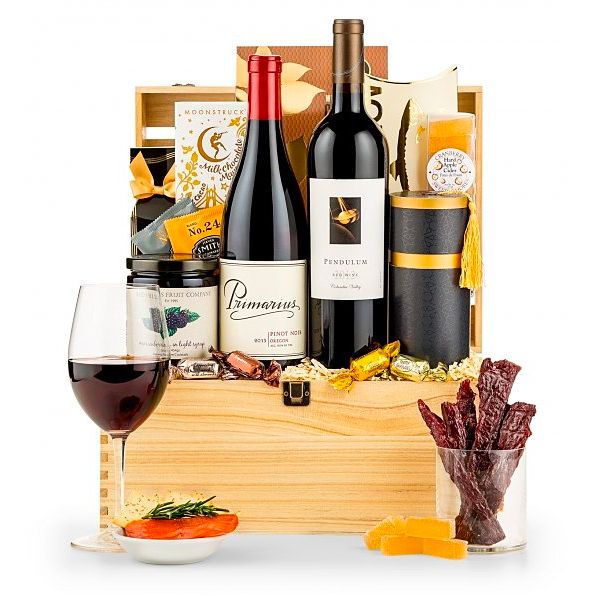 Pacific Northwest Tasting Crate
Inspire a trip to the Pacific Northwest with this tastefully designed gift.
$130 at GiftTree
Featuring Primarius Oregon Pinot Noir and Pendulum Columbia Valley Red Blend, this gift, presented in a wood crate, also includes Moonstruck chocolates from Portland, Oregon Pinot Noir beef jerky, Pacific wild-caught smoked salmon, and more. Shipping is $12.95.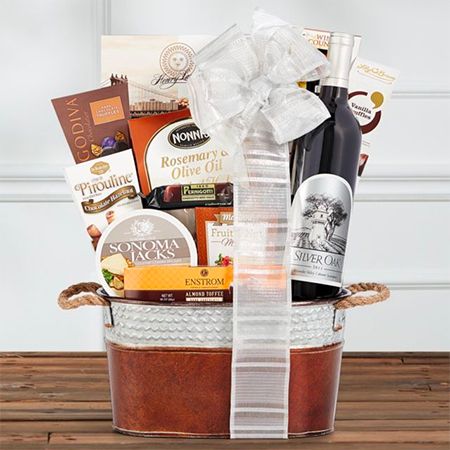 Silver Oak Wine Gift Basket
Because who doesn't enjoy a lovely bottle of California's most popular Cabernet?
$155 at Wine Country Gift Baskets
Specializing in gifting, Wine Country Gift Baskets does a great job with presentation and makes gift giving easy. This basket includes Silver Oak Alexander Valley Cabernet Sauvignon, cookies, toffee, truffles, nuts, crackers, and more. Currently shipping free!

Luxury Wine Gifts for the Grillmaster
If your wine-loving Dad is the best Dad around, show him you mean it with one of these selections from GiftTree featuring the best wines available.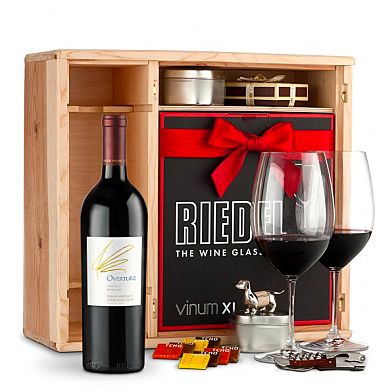 Private Cellar Gift Set
Choose your own luxury wine, accompanied by Riedel Vinum XL glasses.
From $330 at GiftTree
A fine wine gift to be remembered. Packaged in a beautiful wood crate, the Vinum XL glasses will bring any red wine to life, and you can choose from 44 barbecue-friendly reds like: Opus One Overture ($330), Silver Oak Napa Valley ($370), Far Niente Cabernet Sauvignon ($410), Merryvale Profile ($440), Leonetti Reserve Red ($450), Joseph Phelps Insignia ($505), and cult wine Colgin Cellars Cariad Red ($800).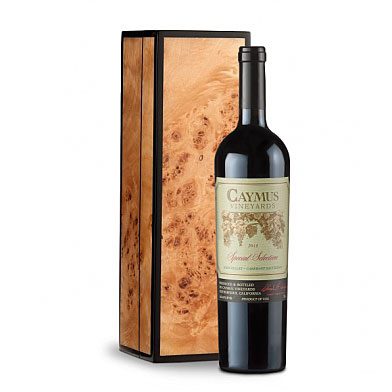 Presented in a Handcrafted Burlwood Box
The same great selection of the finest wines as the Private Cellar Gift Set.
From $240 at GiftTree
Give him the finest wine in a stunning keepsake box he can use forever. Choose from the same 44 barbecue-friendly reds as the Private Cellar, including: Groth Cabernet Reserve ($240), Caymus Special Selection ($300), Robert Mondavi Reserve ($350), Lokoya Spring Mountain Cabernet ($450), Verite La Joie Cabernet ($490), and cult wine Hundred Acre Few and Far Between ($695).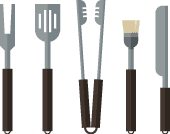 He's Good on Wine? Try These Awesome Gifts, Instead!
Whether it's time for him to try his hand at brewing beer or you just want to send him some great fodder for his next barbecue fest, check out these killer gifts for Dad.
PicoBrew Pico C Beer-making Appliance
Neat, tidy, and quick, the Pico C offers up plenty of pre-made mixes for top breweries.
$549 at PicoBrew.com
Automatically brew 5 liters of fresh craft beer at home in about 2 hours (typical grain-to-glass time: 7-10 days) using eco-friendly grain and hop PicoPaks™ from dozens of award-winning breweries worldwide. It comes with everything he needs for fresh beer at home. Oh, and it also is a sous vide machine!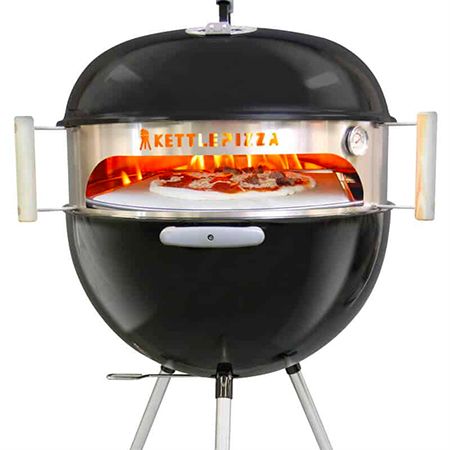 Neapolitan-style Pizza Made on the Grill
Kettle Pizza adapts a grill so that it reaches 750-degrees for 5-minute pizzas.
Kits from $140 for Charcoal and $210 for Gas at KettlePizza.com
Whether you call it brick oven, wood-fired, or Neapolitan-style, "800-degree" pizzas have swept the country and now you can adapt your home grill to make great pizza at home. They offer great kits which include the pizza peel, grill gloves, and more. Now he doesn't have to choose between grilling and pizza.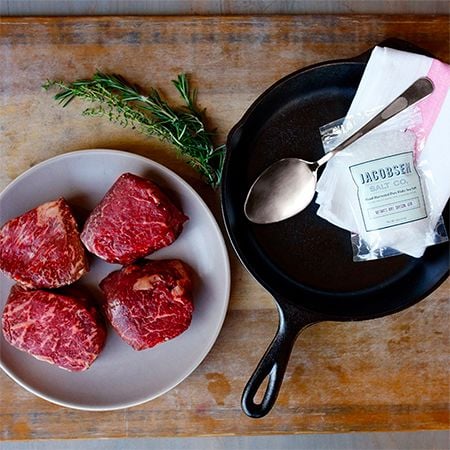 Hugh Acheson's Curated Steak Box
He's a famous chef and he worked with Snake River Farms to up your Dad's grilling game.
$199 at Snake River Farms
Snake River Farms beef and pork can be found in some of the world's best restaurants — Michlein-starred Thomas Keller loves them and serves it at Per Se (#5 restaurant in New York City) and Bouchon in Las Vegas — and you can send it to directly to Dad. This kit includes a cast-iron skillet, a chef towel, flake sea salt, and Hugh Acheson's Steak Cooking Guide. But you may want to send just meat — choose American Wagyu, Double-R Ranch Prime, or Kurobuta Pork.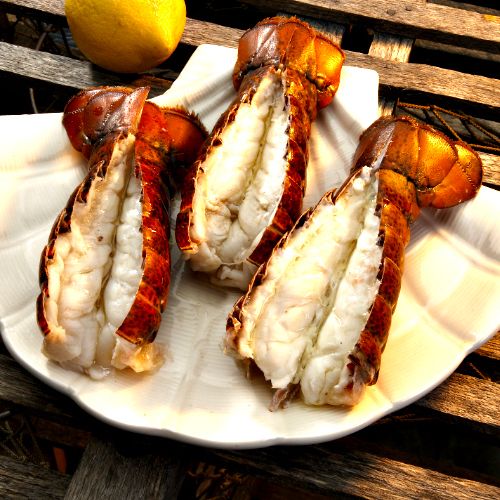 BBQ Lobster Tails
The ultimate cold water BBQ lobster tails for the grill — tender meat with a sweet flavor.
From $89 for four tails at Lobster Anywhere
Sometimes he needs a break from all that red meat. Fortunately, lobster tails grill up beautifully and give Dad a chance to try something new! It's so easy to cook them he'll ask for them every year: Defrost, butter, 1-2 minutes meat side down, 3-4 minutes meat side up... done! Maybe the tail isn't enough? You can order live Maine Lobster for delivery anywhere in the US! From 1.25 pounds for $25 each up to 6-pound monsters for $129 each.