Nakedwines.com vs…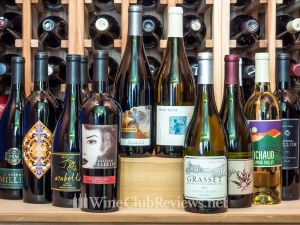 So you're thinking about joining Nakedwines.com but you're not sure if it's the best wine club for you? Then you've come to the right place.
Nakedwines.com is a personalized wine club (as opposed to a curated wine club). Compare Nakedwines.com with similar personalized wine clubs to find out which one is right for you or check my brief guide on personalized vs curated wine clubs.
The most popular wine subscriptions to compare with Nakedwines.com:
Who Should Join Nakedwines.com?
Nakedwines.com may be the only wine subscription I think is appropriate for almost everyone. Normally I go into a spiel about who the perfect customers are before I say who might think twice. Unless you identify with the customers who aren't a good match, I think you should at least try Nakedwines.com. More on who is a good fit.
How much does Nakedwines.com cost?
You make a monthly deposit of $40. The introductory six-pack costs $39.99. All orders over $100 ship free. All unspent funds are fully refundable if you cancel. My recommendation would be to get wine shipped whenever you are ready to order $100 worth of wine (and at least six bottles). More on the price of wine.
What kinds of wine does Nakedwines.com offer?
Nakedwines.com offers a broad mix of wine grapes and styles from around the world. Nearly 300 wines are available at any given time and consist of a mix of red wine, white wine, rosé, sparkling wine, and sometimes dessert wine. Styles of wine include: Big Red, Fruity Red, Smooth Red, Crisp White, Fruity White, Rich White, Sweet White, Rosé, Sparkling, and Dessert & Fortified. More about the kinds of wine.
FYI: I find great wine deals so you don't have to. To keep me on the hunt, I earn a commission when you buy wine based on my recommendations.