Picked by Wine.com vs…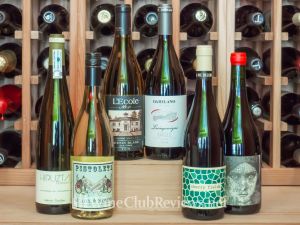 So you're thinking about joining Picked by Wine.com but you're not sure if it's the best wine club for you? Then you've come to the right place.
Picked by Wine.com is a personalized wine club (as opposed to a curated wine club). Compare Picked by Wine.com with similar personalized wine clubs to find out which one is right for you or check my brief guide on personalized vs curated wine clubs.
The most popular wine subscriptions to compare with Picked by Wine.com:
Is Wine.com a reputable site?
Wine.com is a legit awesome place to buy wine online. They often sell wine below suggested retail, have a massive inventory, offer a free shipping program like Amazon Prime, virtual wine tastings, and now they even have a wine subscription. Their wines almost always list critical ratings and reviews, tasting notes, information about the producer and the wine region, and big photos of the wines themselves.
Is Wine.com a subscription?
Wine.com has a wine subscription called Picked by Wine.com, but Wine.com itself is an online store. The wine subscription is personalized, and every bottle of wine you receive is picked just for you by a sommelier. Your subscription comes with free shipping.
Who should join Picked by Wine.com?
Like some other personalized subscriptions that preceded this one, this Wine.com subscription is PERFECT for picky wine drinkers. You want a Malbec club? You've got it. You only like Sauvignon Blanc? No problem. Want to explore Napa Cab for a while? They've got you covered. Want to be earth-friendly? You can ask them to pick only organic or sustainable wines for you. It's also a great wine club for novices. As you discover what you like, you can leave feedback for your personal sommelier to refine your selections, branch out into new areas, and feel more confident in your wine purchases in general.
FYI: I find great wine deals so you don't have to. To keep me on the hunt, I earn a commission when you buy wine based on my recommendations.