Wine Insiders vs…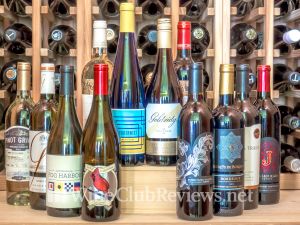 So you're thinking about joining Wine Insiders but you're not sure if it's the best wine club for you? Then you've come to the right place.
Wine Insiders is a personalized wine club (as opposed to a curated wine club). Compare Wine Insiders with similar personalized wine clubs to find out which one is right for you or check my brief guide on personalized vs curated wine clubs.
The most popular wine subscriptions to compare with Wine Insiders:
Why is Wine Insiders so cheap?
Actually, Wine Insiders is comparably priced to many other wine clubs. Their super cheap prices are for an Introductory offer for the wine subscription. They also offer their subscribers deep discounts on additional wine purchases. The Wine Insiders team is a savvy group of wine buyers who know where to find the best quality wine at the very low prices they want to pay.
Is Wine Insiders a good deal?
The Wine Insiders subscription is only a good deal if you find you like the wine. The wine they ship is an affordable selection of wine from around the world. If you're not sure if it's a good deal, get the introductory case and see for yourself. You'll get 15 bottles for $89 which comes to just $5.93 a bottle. Just remember, when you're considering whether to cancel, the full price you'll normally pay is closer to $15 a bottle. More on the wine from Wine Insiders.
Is it easy to cancel Wine Insiders?
Yes, Wine Insiders is easy to cancel — you don't even have to interact with a human being. Just log in to your My Account page and you'll find the option to cancel there. Alternatively you can contact their Customer Service team, if you'd rather not cancel but adjust your membership instead.
FYI: I find great wine deals so you don't have to. To keep me on the hunt, I earn a commission when you buy wine based on my recommendations.