WSJwine vs…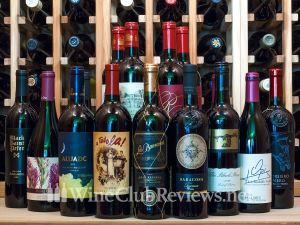 So you're thinking about joining WSJwine but you're not sure if it's the best wine club for you? Then you've come to the right place.
WSJwine is a personalized wine club (as opposed to a curated wine club). Compare WSJwine with similar personalized wine clubs to find out which one is right for you or check my brief guide on personalized vs curated wine clubs.
The most popular wine subscriptions to compare with WSJwine:
Does WSJwine have free shipping?
No, the WSJwine club does not ship for free. Shipping is $19.99 both on regular case shipments and on the discounted introductory case.
Is the WSJ wine club any good?
The WSJwine club is only good for certain people. I do not think it's good. I think the wine is of poor quality, lacks any character, and is overhyped. Here is are some questions I would ask someone to determine if it's a good choice for them: "Do you belong to any winery wine clubs?" "Do you routinely spend more than $20 on a bottle of wine?" "Can you, with some regularity, guess the grape in your wine by tasting it?" If you answered yes to any of these questions, I would avoid WSJwine. More on the wine from WSJwine.
Is WSJwine a good deal?
The WSJwine club is only a good deal if you find you like the wine. The wine they ship is an affordable selection of wine from around the world. If you're not sure if it's a good deal, get the introductory case and see for yourself. You'll get 14 bottles + two free stemless glasses for $89.98 ($69.99 + $19.99 for shipping) which comes to just $6.42 a bottle. Just remember, when you're considering whether to cancel, the full price you'll normally pay is closer to $15 a bottle. More on the wine from WSJwine.
Is it easy to cancel WSJwine?
WSJwine does not make it easy to cancel. To me, easy means I can go into my account and cancel my membership without interacting with a human being. You'll need to call, or email a customer service representative to cancel. I seen numerous complaints online from people who say they cancelled but continued to get charged and receive shipments afterward.
FYI: I find great wine deals so you don't have to. To keep me on the hunt, I earn a commission when you buy wine based on my recommendations.